$1.3B Keytru­da wind­fall will be used to ac­cel­er­ate trans­la­tion­al drug R&D in the UK
Trans­la­tion­al re­search in the UK is get­ting a ma­jor boost.
The non­prof­it LifeArc has struck a deal to sell a large block of its Keytru­da roy­al­ties to a pen­sion firm for $1.3 bil­lion it will now use to sup­port sci­en­tists at work de­vel­op­ing new drugs and de­vices. The rich UK R&D scene has been a fer­tile ground for ear­ly-stage work. And this wind­fall of block­buster cash will now bol­ster LifeArc's work in the field.
Aca­d­e­m­ic re­searchers, in par­tic­u­lar, were pay­ing close at­ten­tion.
"This lev­el of fund­ing will come as a huge sur­prise to re­searchers and, more than that, it will re­al­ly boost morale," Uni­ver­si­ty Col­lege Lon­don in­ves­ti­ga­tor Robin Ali told the Fi­nan­cial Times.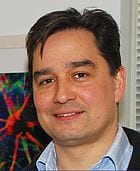 Robin Ali
In ad­di­tion to back­ing aca­d­e­mics, LifeArc — which has a mar­quee in-house group work­ing on an­ti­body en­gi­neer­ing — has al­so oc­ca­sion­al­ly backed promis­ing UK biotechs like Spring­Works Ther­a­peu­tics. And more start­up sup­port is like­ly al­so in the works. A few weeks ago LifeArc joined hands with Can­cer Re­search UK and Ono Phar­ma­ceu­ti­cal to launch a new ef­fort fo­cused on find­ing new tar­gets for im­muno-on­col­o­gy.
The re­search char­i­ty was born just two years ago out of the Med­ical Re­search Coun­cil's com­mer­cial­iza­tion arm, which cashed in $150 mil­lion of its Keytru­da roy­al­ties to get things start­ed. Sci­en­tists at MRC Tech­nol­o­gy helped do the hu­man­iza­tion work on Mer­ck's an­ti­body, which was trans­formed in­to a huge suc­cess as the lead­ing PD-1/PD-L1 gen­er­ates bil­lions of cash from an­nu­al sales.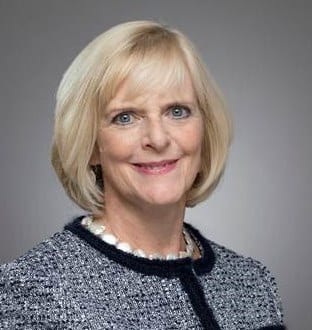 Melanie Lee
LifeArc is one of many ex­am­ples of the surg­ing UK biotech scene, which has been helped by the grow­ing lev­el of fi­nan­cial sup­port avail­able to back new de­vel­op­ers. Long rec­og­nized as one of the world's top aca­d­e­m­ic are­nas in the in­dus­try, new com­pa­nies in the UK have been com­ing along to help cre­ate a thriv­ing lo­cal hub.
"This agree­ment with CP­PIB al­lows us to in­crease our sup­port for new ap­proach­es and col­lab­o­ra­tions and bol­ster ac­cess to our ex­per­tise and re­sources," not­ed LifeArc CEO Melanie Lee.