14-year-old par­tial hold comes back to haunt Gem­phire, bat­ter­ing shares and wreck­ing time­lines
A 14-year-old par­tial clin­i­cal hold on Gem­phire's lead — and on­ly — drug just came back to bite the biotech to­day, and the stock mar­ket re­ac­tion quick­ly carved out half of its mar­ket cap in sav­age ret­ri­bu­tion.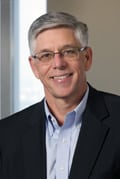 Steve Gul­lans, Gem­phire CEO
Fre­quent­ly over­looked in the roller coast­er ride in­vestors have had since the biotech went pub­lic two years ago, with plans to ad­vance the old Pfiz­er drug for NASH and car­dio pur­pos­es, the FDA clamped a par­tial clin­i­cal hold on the drug in 2004, pre­vent­ing any stud­ies us­ing the drug in pa­tients for more than 6 months be­cause reg­u­la­tors de­ter­mined that the ther­a­py had po­ten­tial tox­i­c­i­ty is­sues linked with the PPAR drug class.
So the biotech ran two-year rat and mouse car­cino­genic­i­ty stud­ies with an eye to clear­ing the reg­u­la­to­ry path. The prob­lem is that they came back show­ing liv­er tu­mors in the an­i­mal mod­els — which the biotech in­sists was com­plete­ly nor­mal and ex­pect­ed, like­ly lim­it­ed to ro­dents.
In­vestors, though, weren't near­ly ready to ac­cept that ex­pla­na­tion or the de­lay in the com­pa­ny's R&D plans. Gem­phire shares $GEMP were blitzed, clos­ing down 50% Tues­day af­ter­noon.
Now the FDA wants a new tox­i­col­o­gy study be­fore it fol­lows through with an end-of-Phase II meet­ing to talk about lift­ing that hold and late-stage stud­ies. And that is throw­ing Gem­phire's time­line out of whack.
Jef­feries sees a year-long de­lay for the ex­pect­ed Phase III, but al­so of­fered some sup­port, not­ing:
These new da­ta are ex­pect­ed in mid '19, push­ing out Ph. II­Is in dys­lipi­demia to H1'20. This re­quest sug­gests FDA re­mains con­ser­v­a­tive on any drug with PPAR ac­tiv­i­ty. If FDA had true con­cerns on GEM it like­ly would not have al­lowed the start of the Ph. II pe­di­atric NAFLD study.
In the deal with Pfiz­er, Gem­phire per­mit­ted a claw-back pro­vi­sion for the phar­ma gi­ant. But Pfiz­er doesn't look anx­ious to have it back, so the com­pa­ny is re­vamp­ing its time­line with the biotech to give it an ad­di­tion­al 3 years — in 2024 — to achieve a sat­is­fac­to­ry com­mer­cial ef­fort. And Sil­i­con Val­ley Bank fol­lowed through with re­laxed terms on debt.
The new study should be com­plet­ed and ready for the FDA to look over in Q2 2019.