2020 brought a huge boom in health­care in­vest­ment. How big? SVB an­a­lysts have the record-break­ing an­swer
As the past year de­vel­oped, it be­came clear­er that 2020 was prov­ing to be mas­sive for the bio­phar­ma in­dus­try. But just how big did the sec­tor boom?
The fi­nan­cial gu­rus over at Sil­i­con Val­ley Bank at­tempt­ed to an­swer that ques­tion Thurs­day, as their top health­care ad­vi­sors re­leased their 2020 An­nu­al Re­port. All in all, SVB has the to­tal amount raised pegged at a stag­ger­ing $16.8 bil­lion, far eclips­ing the fundrais­ing record set in 2019 and mark­ing the biggest year-over-year growth in al­most a decade.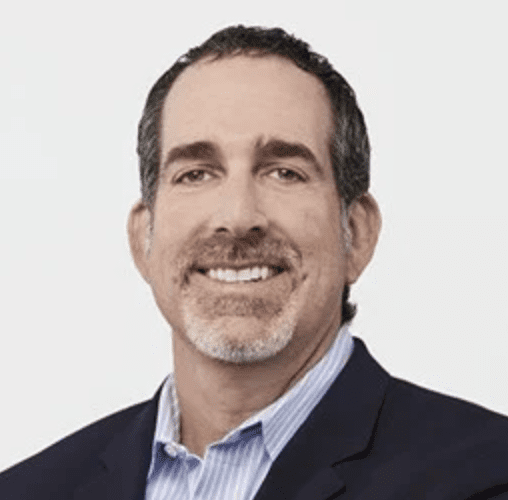 Jonathan Nor­ris
It's al­so the fourth straight record year in health­care VC fundrais­ing, SVB man­ag­ing di­rec­tor Jonathan Nor­ris wrote in the re­port.
So what caused the boom? There were mul­ti­ple fac­tors that con­tributed, but it wasn't that wells of cash sud­den­ly sprung up every­where. In fact, the num­ber of funds ded­i­cat­ed sole­ly to life sci­ences re­mained ex­act­ly the same last year as it did in 2019.
Rather, the me­di­an deal size in 2020 — $415 mil­lion — was near­ly dou­ble that of the me­di­an $217 mil­lion a year ear­li­er. Add to that a bustling IPO mar­ket, with 2020's record class of 84 ex­its end­ing up about twice as valu­able as 2019's, as well as strong M&A ac­tion and the in­dus­try had it­self quite the lu­cra­tive year.
Though Nor­ris did not in­clude SPACs in his fundrais­ing fig­ures, he not­ed that there was a large up­swing in such merg­ers, with VCs and hedge funds putting to­geth­er about $2 bil­lion in deals.
The biggest growth oc­curred dur­ing the third quar­ter of 2020, with a whop­ping 482 deals tak­ing place across all health­care sec­tors. That's the most deals by far in any quar­ter in the last three years, with on­ly 2020's fourth quar­ter clock­ing in above 400 deals dur­ing that times­pan.
There were al­so sig­nif­i­cant in­creas­es not just in Se­ries A rounds, but fol­low-on rounds as well by com­pa­nies like­ly to file for an IPO. On­col­o­gy led the way in both ar­eas: the field pulled in $1.3 bil­lion in Se­ries A fund­ing, up from $959 mil­lion in 2019, and $7.6 bil­lion in lat­er rounds and health­care deals, up from $6 bil­lion the pri­or year.
Nor­ris ad­di­tion­al­ly dis­cussed SVB's glob­al health­care in­dex to track the per­for­mance of post-IPO com­pa­nies com­pared to the broad­er mar­ket­place. Cre­at­ed in 2018, the in­dex record­ed an over­all growth of 71% among these com­pa­nies, vast­ly out­per­form­ing the Nas­daq health­care in­dex (+31%) and S&P 500 (+15%).
These now-pub­lic com­pa­nies al­so out­per­formed the big tech quin­tet of Face­book, Ap­ple, Mi­crosoft, Google and Ama­zon, which com­bined for about 51% growth last year. Among the biggest win­ners this year were, un­sur­pris­ing­ly, firms work­ing on Covid-19 vac­cines: Mod­er­na, CanSi­no and BioN­Tech saw a col­lec­tive 508% in­crease.
Look­ing ahead to 2021, the folks at SVB don't think the in­dus­try can quite keep up with the record-break­ing pace from 2020. But they still project a sol­id year like­ly to be in line with 2019's $10.7 bil­lion fundrais­ing to­tal, with strong in­vest­ment pro­ject­ed to con­tin­ue both in Se­ries A and suc­ceed­ing rounds as well as a po­ten­tial 50 to 60 IPOs.