4DMT shoots for a $75M IPO, its sec­ond at­tempt to go pub­lic with its gene ther­a­py vec­tor pro­grams
Just a few months af­ter with­draw­ing its IPO fil­ing, 4D Mol­e­c­u­lar Ther­a­peu­tics is seek­ing to go pub­lic once again.
The Emeryville, CA-based com­pa­ny sub­mit­ted a new S-1 on Tues­day, de­tail­ing plans for a $75 mil­lion raise as it aims for the sec­ond time to hit the Nas­daq. 4DMT had pre­vi­ous­ly sought a $100 mil­lion IPO back in Sep­tem­ber 2019, but with­drew the fil­ing in Ju­ly of this year af­ter com­plet­ing a $75 mil­lion Se­ries C in June.
Should 4DMT com­plete the tran­si­tion to a pub­lic com­pa­ny this time around, they'll join a crowd­ed IPO par­ty that's last­ed near­ly the en­tire year.
Nas­daq head of health­care list­ings Jor­dan Saxe pro­vid­ed the most re­cent tal­ly for biotech IPOs in late Oc­to­ber, count­ing 72 com­pa­nies go­ing pub­lic at the time. Com­bined, those out­lets have raised rough­ly $13.2 bil­lion. The de­buts have slowed since the sum­mer, but Saxe pegged a "fair es­ti­mate" of 75 IPOs and just un­der $14 bil­lion in pro­ceeds to round out 2020.
Sev­er­al fac­tors have con­tributed to this year's wave, Saxe pre­vi­ous­ly told End­points News, as the Covid-19 pan­dem­ic has high­light­ed in­no­va­tion and crossover in­vestors have steadi­ly in­creased biotech in­vest­ments in the sec­ond half of the 2010s. The pan­dem­ic econ­o­my has al­so made biotech com­pa­nies more ap­peal­ing giv­en that they're less re­liant on quar­ter-to-quar­ter sales num­bers.
In the last four years, on­ly 2018 comes close in terms of the sheer amount of biotechs shoot­ing for Wall Street. That year's tab to­taled 56 IPOs, ac­cord­ing to in­de­pen­dent an­a­lyst Brad Lon­car.
With­in the new S-1, 4DMT didn't pro­vide too much de­tail about how much mon­ey they'd spend on each of their pro­grams. The com­pa­ny did list, how­ev­er, that on­go­ing clin­i­cal tri­als for their lead­ing pro­grams 4D-310 and 4D-125 would be their top pri­or­i­ty. Both of those can­di­dates are cur­rent­ly in Phase I/II with da­ta like­ly com­ing next year.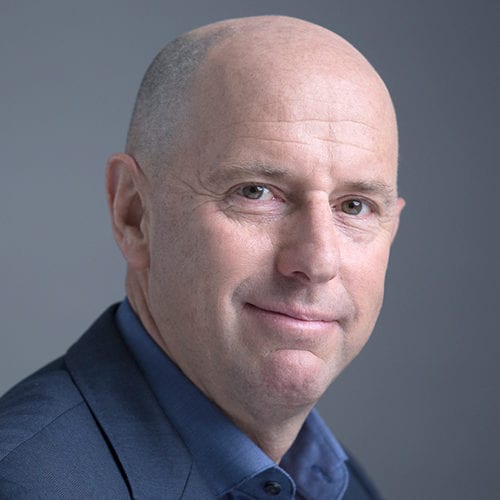 David Kirn
The main re­search dri­ving the com­pa­ny has been build­ing out a base of more than a bil­lion vec­tor cap­sid se­quences, which CEO David Kirn said in June need­ed years to take place. 4DMT need­ed that time to run the se­quences through non-hu­man pri­mates to see which shells were the least tox­ic and most like­ly to pre­vent an­ti­body re­sis­tance.
By do­ing so, the biotech hopes this screen­ing mod­el can help find the cap­sids most suit­able for the vec­tor de­liv­ery of gene ther­a­pies.
4DMT's lead can­di­date, 4D-310, is in­tend­ed to treat Fab­ry dis­ease, with the goal of ini­tial­ly treat­ing ear­ly on­set ver­sions be­fore ex­pand­ing in­to se­vere, late-on­set pa­tients. 4D-125, mean­while, has the goal of treat­ing an in­her­it­ed vi­sion loss dis­or­der called XL­RP. Roche has part­nered with 4DMT to in-li­cense the pro­gram be­fore it be­gins a piv­otal tri­al.
The biotech is al­so con­duct­ing a Phase I study in 4D-110, which is tar­get­ed at pa­tients with choroi­deremia re­lat­ed to mu­ta­tions in the CHM gene.