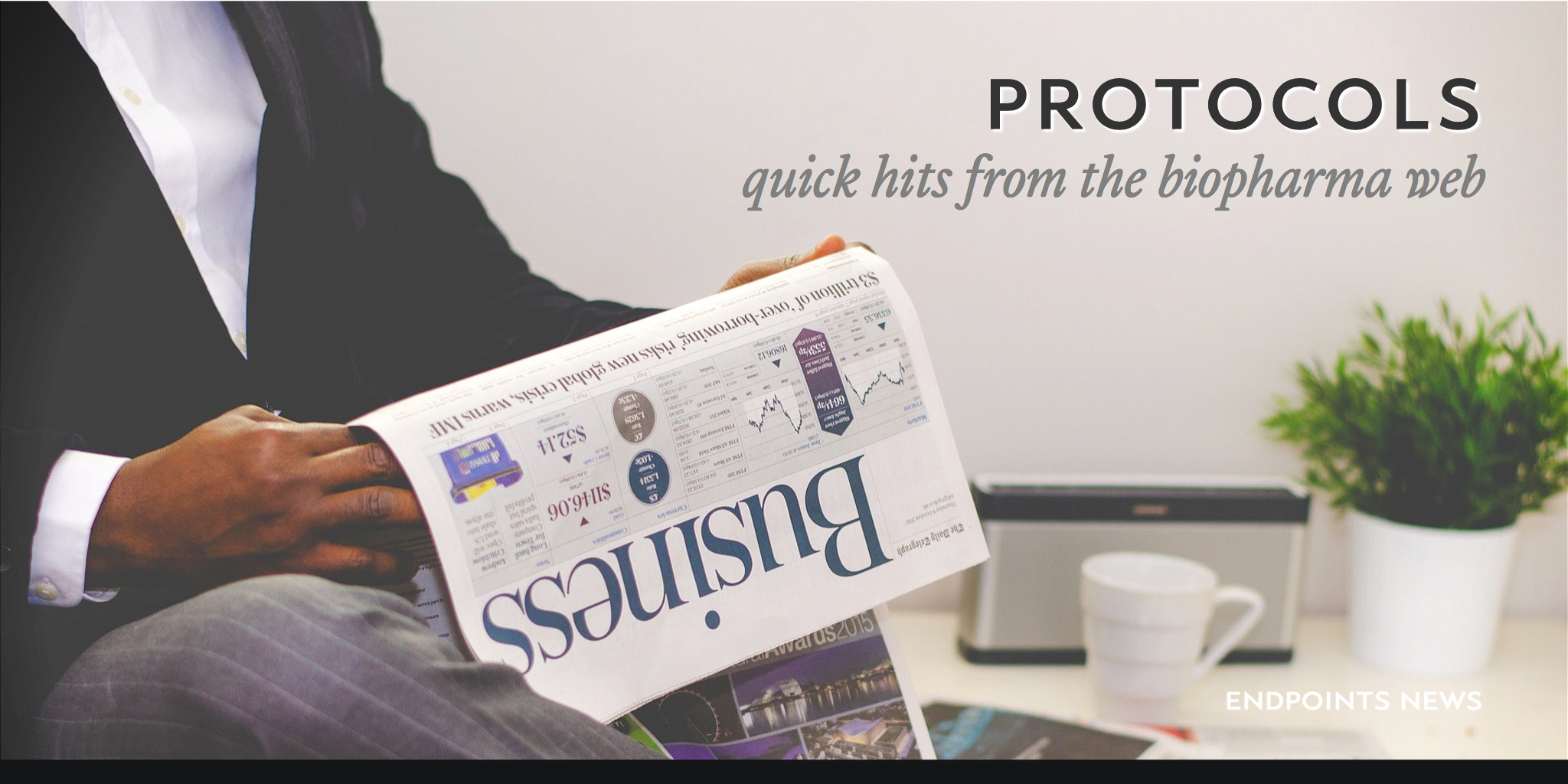 $7.5B in emer­gency con­gres­sion­al coro­n­avirus prep; Sick­le cell biotech sets terms for IPO
→ Mul­ti­ple out­lets, in­clud­ing the Wash­ing­ton Post, are re­port­ing that Con­gress is prepar­ing to ap­prove a $7.5 bil­lion emer­gency coro­n­avirus spend­ing pack­age. It's not clear how much of that will go to drug and vac­cine de­vel­op­ment, al­though the orig­i­nal — and much small­er — White House fund­ing re­quest in­clud­ed $1 bil­lion for vac­cines. The bill is re­port­ed­ly like­ly to be in­tro­duced to­day and pass the House lat­er this week, be­fore head­ing to the Sen­ate.
→ Imara, a ge­net­ic dis­or­der biotech work­ing on a drug for sick­le cell, has set the terms for its IPO, plan­ning to sell 4.5 mil­lion shares for $16 to $18 per share and a to­tal raise of $76 mil­lion. The com­pa­ny is one of sev­er­al hop­ing to treat sick­le cell by caus­ing the body to pro­duce fe­tal he­mo­glo­bin, which doesn't sick­le even in pa­tients with the dis­ease. It's an old idea that's re­cent­ly gained trac­tion as oth­er ther­a­pies emerge for a dis­ease that went decades with­out any new treat­ments. Imara's drug is in Phase II.
→ Al­ny­lam has re­ceived ap­proval to use its RNAi ther­a­py Givlaari in the Eu­ro­pean Union as a treat­ment for the ul­tra-rare con­di­tion acute he­pat­ic por­phyr­ia. GIVLAARI was ap­proved in the US in No­vem­ber, the sec­ond drug Al­ny­lam got past reg­u­la­tors af­ter spend­ing over a decade and a half de­vel­op­ing its RNA in­ter­fer­ence tech­nol­o­gy. Al­though it will as­sured­ly be cheap­er in the EU, the com­pa­ny is charg­ing $545,000 per year for the drug in the US.
→ A new biotech called Li­pidio Phar­ma­ceu­ti­cals has launched with a goal of tar­get­ing ill­ness­es re­lat­ed to ex­cess body weight, in­clud­ing NASH, Prad­er-Willi Syn­drome, and an­ti-psy­chot­ic drug in­duced weight gain. The com­pa­ny said they closed a Se­ries A, with in­vest­ments from the Foun­da­tion for Prad­er-Willi Re­search and "sev­er­al fam­i­ly of­fices and high net­worth in­di­vid­u­als," but did not dis­close the amount raised. The com­pa­ny has sev­er­al for­mer Big Phar­ma ex­ecs on its board, in­clud­ing for­mer Pfiz­er head of glob­al R&D Nan­cy Hut­son.
→ Genen­tech's Es­bri­et, first ap­proved in the US in 2014 for id­io­path­ic pul­monary fi­bro­sis, has re­ceived FDA break­through sta­tus for un­clas­si­fi­able in­ter­sti­tial lung dis­ease. The des­ig­na­tion was based on a Phase II tri­al that sug­gest­ed Es­bri­et could slow the dis­ease, which has no ap­proved ther­a­pies. In­ter­sti­tial lung dis­ease is a clus­ter of over 200 rare pul­monary dis­eases. About 10% of pa­tients can't be di­ag­nosed with one of the types and are des­ig­nat­ed as "un­clas­si­fied."