Clozel hands over a ri­val to PTC's con­tro­ver­sial steroid de­flaza­cort — now in a piv­otal study for Duchenne MD
Back when Jean-Paul Clozel sold Acte­lion to J&J, he kept a pipeline of ex­per­i­men­tal meds for his new com­pa­ny Idor­sia. One of those ther­a­pies was va­morolon, a mid-stage com­pound which he had in-li­censed from Rockville, MD-based Rever­a­Gen Bio­Phar­ma.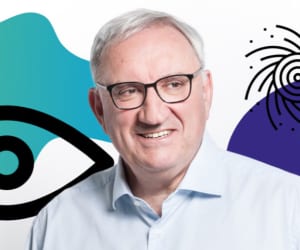 Jean-Paul Clozel
To­day, Idor­sia is spin­ning the com­pound out to San­thera (SIX: SANN) in a sub-li­cense, hand­ing over a treat­ment that's now in a piv­otal Phase IIb with hopes that it can re­place the cur­rent glu­co­cor­ti­coids used to help young boys with Duchenne mus­cu­lar dy­s­tro­phy.
Idor­sia gets $20 mil­lion, most of which is in­tend­ed to cov­er its costs so far in a Phase IIb tri­al. It's al­so get­ting a mil­lion shares in San­thera, which makes it a big share­hold­er with 13.3% of the eq­ui­ty.
The drug is billed as a dis­so­cia­tive steroid, de­signed to en­hance strength like any steroid but with­out the se­vere side ef­fects — in­clud­ing stunt­ed growth — that is tied to steroids.
If San­thera now proves suc­cess­ful in the piv­otal study, they could over­take de­flaza­cort, a con­tro­ver­sial steroid that Marathon was able to piv­ot to a quick and eco­nom­i­cal FDA ap­proval specif­i­cal­ly for Duchenne mus­cu­lar dy­s­tro­phy — be­fore the sub­se­quent con­tro­ver­sy caused Marathon to sell the drug to PTC Ther­a­peu­tics.
PTC is now sell­ing de­flaza­cort in the US at a big mul­ti­ple to the $1,000 a year that DMD par­ents had been pay­ing to im­port the cheap, old steroid from Eu­rope. The par­ents pre­ferred it to pred­nisone, deem­ing it bet­ter at help­ing pre­serve their child's strength with­out the kind of weight gain as­so­ci­at­ed with pred­nisone.
PTC has man­aged to avoid the con­tro­ver­sy and keep the grow­ing rev­enue — $22.6 mil­lion in Q3.