Scholar Rock, a biotech based of out Cambridge, MA, just got a $47 million infusion of cash to develop what the company considers smarter, next-generation growth factor drugs. Their approach involves more targeted tweaking than predecessors in the field, giving patients the upside without some unwanted side effects.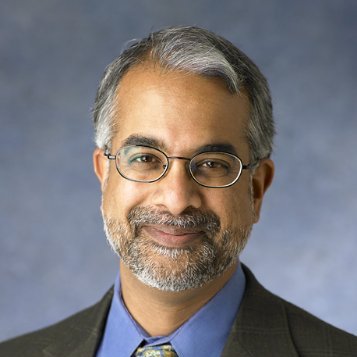 That's the hope, at least, of Scholar Rock's president and CEO Nagesh Mahanthappa. He tells me the company is taking on spinal muscular atrophy (SMA) first, a rare neuromuscular disease characterized by a loss of motor neurons and progressive muscle wasting (often leading to early death).
The field already has some major players, including Biogen's blockbuster Spinraza. But Mahanthappa says Scholar Rock's new drug doesn't compete with Spinraza (approved to treat SMA in 2016), as they're coming at SMA from a different angle.
"[Spinraza] addresses the primary issue with SMA — the loss of motor neurons in the spinal cord," Mahanthappa said. "But they're not addressing the atrophy and muscle weakness that is a consequence of that loss of motor neurons."
That's where Scholar Rock's lead program, SRK-015, comes in. This program aims to boost muscle mass and strength in SMA patients by inhibiting the growth factor myostatin, which breaks down muscle mass in the body.
Myostatin has been studied for decades for its role in muscle atrophy, but most companies (including Roche/Biogen and Acceleron Pharma) are targeting active myostatin. Scholar Rock, however, is targeting latent or inactive myostatin. By seeking out myostatin before it's activated, Mahanthappa said it's easier to identify — and differentiate — the growth factor from other growth factors. In turn, Scholar Rock can be more selective in its modulation, in theory preventing the unwanted developmental complications that result from systemic treatments that accidentally tweak growth factors unrelated to myostatin.
Mahanthappa describes the two approaches this way: "Imagine you're in your home, and you want to turn off the lights in one room. You can do that in two ways, you could turn off the switch in that room or you could cut off the electricity in the entire house. First generation drugs do the latter, while Scholar Rock is attempting the former."
The new cash, a Series C round, will allow Scholar Rock to take SRK-015 into the clinic in the first half of 2018. The financing was led by new investor Invus, with participation of new investor Redmile Group and all existing investors. So far, Scholar Rock has raised $109 million in equity funding total, including contributions from Polaris Partners, Timothy Springer, ARCH Venture Partners, EcoR1 Capital, The Kraft Group, Fidelity Management and Research Company, and Cormorant Asset Management.
Scholar Rock's platform technology, which harnesses supracellular activation, is being applied in several areas other than SMA, including fibrosis, immuno-oncology, and anemias associated with iron restriction.
---
The best place to read
Endpoints News

? In your inbox.

Comprehensive daily news report for those who discover, develop, and market drugs. Join 51,000+ biopharma pros who read Endpoints News by email every day.

Free Subscription
---
---
---