Covid-19 roundup: Cure­Vac vac­cine now not ex­pect­ed be­fore Au­gust — re­port; A Covid-19 vac­cine tri­al in Africa is ready to test pa­tients with HIV, but there aren't any vac­cines avail­able for it
The clock has been tick­ing for Ger­man drug­mak­er Cure­Vac and its push to­ward a Covid-19 vac­cine. Time might be run­ning out, as a source from the EMA told Reuters that the agency does not ex­pect Cure­Vac to make a de­ci­sion on the jab's ap­proval be­fore Au­gust.
Ger­man health min­is­ter Jens Spahn gave an up­date on the timetable in a Mon­day call, the sto­ry re­ports.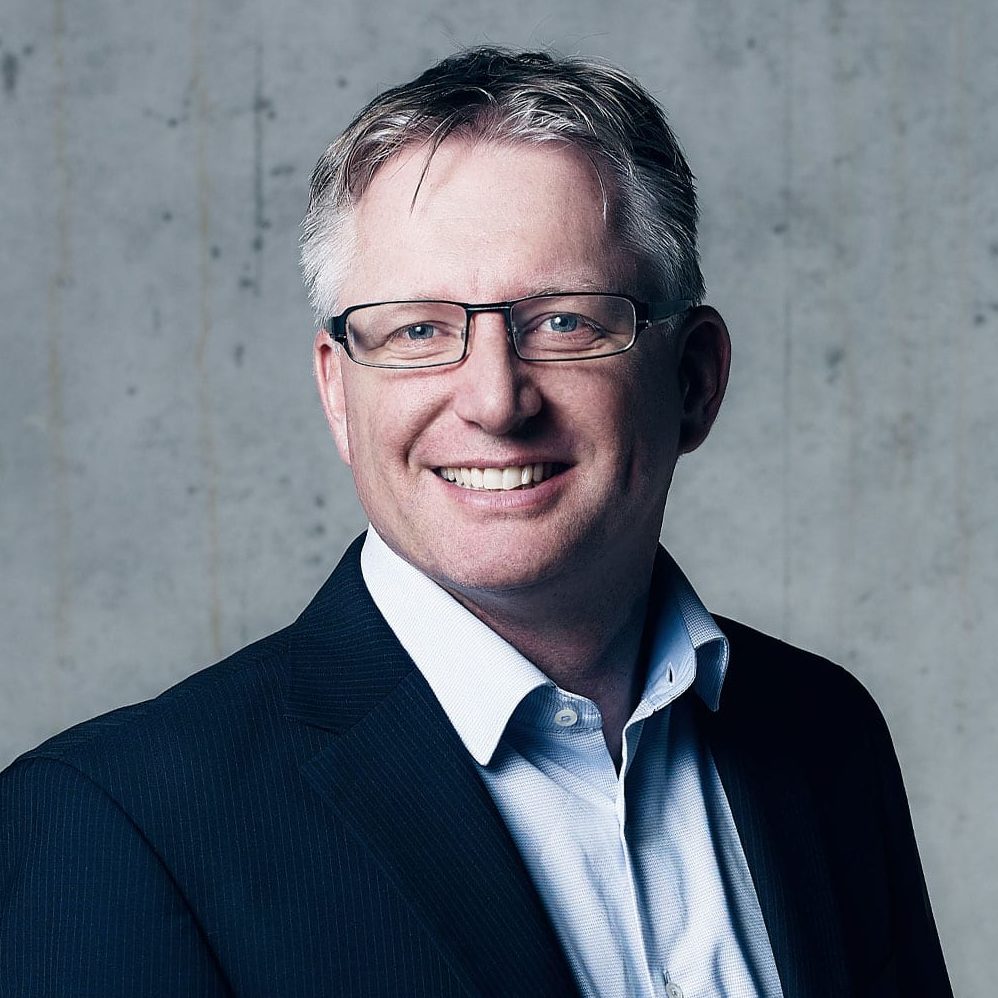 Flo­ri­an von der Mülbe
Pre­vi­ous­ly, the com­pa­ny's co-founder and chief pro­duc­tion of­fi­cer Flo­ri­an von der Mülbe blamed de­lays, at least in part, on sup­ply chain is­sues caused first by US de­lays. Vac­cine mak­ers look­ing to house pro­duc­tion in Eu­rope are at a dis­ad­van­tage be­cause sup­pli­ers in the US are re­quired to cater to the home mar­ket at first un­der the De­fense Pro­duc­tion Act, he said.
In Ju­ly 2020, GSK pumped $293 mil­lion in­to Cure­Vac's mR­NA-based vac­cine, in a deal that left Cure­Vac in charge of all of its man­u­fac­tur­ing. The com­pa­ny has made ef­forts to stay ahead of vari­ants as they've popped up.
The EU has se­cured up to 405 mil­lion dos­es of the vac­cine so far, and Ger­many has signed a mem­o­ran­dum for an­oth­er 20 mil­lion. But those are the on­ly 2 deals that Cure­Vac has land­ed, as now it's forced to be re­al­is­tic on the amount of time it will take to pro­duce the vac­cine.
While de­mand for Mod­er­na and Pfiz­er/BioN­Tech's vac­cines — which both are mR­NA-based — has grown re­cent­ly, Cure­Vac's vac­cine could thrive in low­er-in­come coun­tries that don't have as much ac­cess to these jabs.
A Covid-19 vac­cine tri­al in Africa is ready to test pa­tients with HIV, but there aren't any vac­cines avail­able for it
Health of­fi­cials in Africa have voiced a grow­ing con­cern that a third wave of Covid-19 in­fec­tions is com­ing as case num­bers have steadi­ly in­creased in South Africa since April 28. But while there's a tri­al all ready to go to test the ef­fi­ca­cy of mR­NA vac­cines against one of the key vari­ants, as well as preg­nant pa­tients and those with HIV, the con­ti­nent has strug­gled to se­cure enough shots for it.
Sci­ence Mag­a­zine re­port­ed Mon­day that Pfiz­er and Mod­er­na have yet to pro­vide any vac­cines for the tri­al, even though it is ready to launch in 8 sub-Sa­ha­ran coun­tries.
The NI­AID has agreed to pay for the study, and a group of HIV ad­vo­cates and South African ac­tivists have penned a let­ter to di­rec­tor An­tho­ny Fau­ci com­plain­ing about the de­lay. HIV pa­tients can be hit by Covid-19 par­tic­u­lar­ly hard, they say, be­cause the virus low­ers im­mune re­sponse.
"We be­lieve this will be a land­mark study for this re­gion and … the world," the let­ter said. "We re­spect­ful­ly ask that you do all in your pow­er to en­able this study to take place."
The tri­al is aimed at test­ing the pro­tec­tion of the vac­cines against the South African vari­ant, now dubbed Be­ta. Non-mR­NA vac­cines — in­clud­ing those from No­vavax and J&J — don't seem to of­fer enough pro­tec­tion in peo­ple with HIV, Sci­ence re­ports. Pfiz­er's vac­cine has demon­strat­ed 100% ef­fi­ca­cy against the South African vari­ant, while J&J's just showed 57% and As­traZeneca's 11%.
The tri­al in­volves 14,000 pa­tients in South Africa, Botswana, Zim­bab­we, Eswa­ti­ni, Malawi, Zam­bia, Ugan­da and Kenya, where HIV preva­lence is as high as 27%. Half the par­tic­i­pants were set to re­ceive the Mod­er­na vac­cine, while the oth­er half would re­ceive a place­bo. But Mod­er­na pulled out, cit­ing li­a­bil­i­ty con­cerns and trou­bles with the study's de­sign, ac­cord­ing to Sci­ence.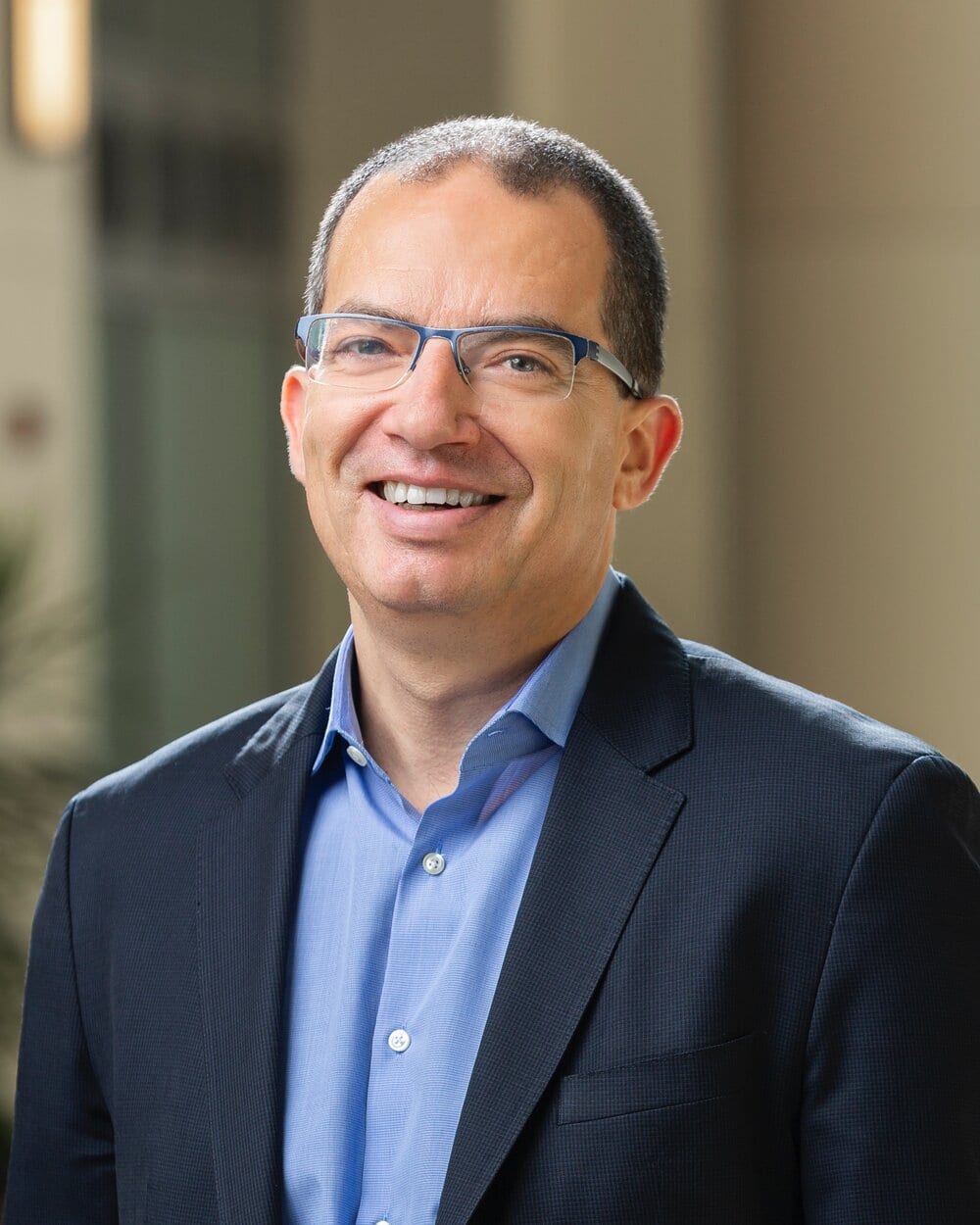 Stéphane Ban­cel
A hes­i­tan­cy to pro­vide the vac­cine for the tri­al could be a step back for the Cam­bridge, MA drug­mak­er, just as it's been run­ning full speed ahead in the last 2 months or so. Af­ter a de­lay in an­nounc­ing just how many dos­es the com­pa­ny would pro­vide to CO­V­AX, in an agree­ment with Gavi, the vac­cine al­liance, for dis­tri­b­u­tion in low­er and mid­dle-in­come coun­tries, Mod­er­na pledged 500 mil­lion dos­es of the vac­cine to the pro­gram by the end of 2022 in ear­ly May. Along with that an­nounce­ment came the news that man­u­fac­tur­ing would be kicked in­to high gear, as the com­pa­ny pledged to make dos­es in Ko­rea, Switzer­land and even Aus­tralia.
"We said, 'What can we do for the world?' and we ba­si­cal­ly went back to our board and said, "We need to do mas­sive in­vest­ment," CEO Stéphane Ban­cel told End­points News at the end of April. "We need to aim to in­crease our ca­pac­i­ty for next year so that we can make sure we can vac­ci­nate and boost every­body."
In the­o­ry, the US gov­ern­ment could still pro­vide Africa with the dos­es it needs for the tri­al to take place. How­ev­er, the Pub­lic Readi­ness and Emer­gency Pre­pared­ness Act that in­dem­ni­fies man­u­fac­tur­ers on­ly stands in the US, leav­ing a slight win­dow for a law­suit against Mod­er­na, should some­thing go wrong.
Chil­dren as young as 6 months old to be in­clud­ed in Pfiz­er vac­cine study
Pfiz­er's vac­cine has been ap­proved for chil­dren above the age of 12, but Tues­day, the com­pa­ny an­nounced it will start study­ing the vac­cine in chil­dren ages 12 and un­der, Reuters re­ports.
Pfiz­er has re­mained a step ahead of the com­pe­ti­tion when it comes to gain­ing ap­proval for vac­cine use in kids. The an­nounce­ment fol­lows the ap­proval of Mod­er­na's vac­cine in use for chil­dren in both Cana­da and the EU on Mon­day.
Chil­dren be­tween the ages of 5 and 11 will get a dose of 10 mi­cro­grams, while any­one younger will get a dose of 3 mi­cro­grams.
The study will en­roll up to 4,500 chil­dren in the US, Fin­land, Poland and Spain, the com­pa­ny said.
For a look at all End­points News coro­n­avirus sto­ries, check out our spe­cial news chan­nel.