A decade af­ter it first failed, a Shire-de­vel­oped Take­da an­tivi­ral ap­pears suc­cess­ful in Phase III
Near­ly 20 years af­ter it first en­tered the clin­ic and over a decade af­ter it first flunked a Phase III tri­al, a Take­da-owned drug to treat CMV in­fec­tions has proven ef­fec­tive in a late-stage study.
Take­da didn't break down all the num­bers, but said that in a 352-per­son tri­al, marib­avir out­per­formed physi­cian's choice in clear­ing in­fec­tions in trans­plant pa­tients who were re­sis­tant to cur­rent treat­ments. In a state­ment, Obi Umeh, Take­da's marib­avir pro­gram leader, said they would take the da­ta to reg­u­la­tors in the US and Eu­rope.
CMV, or cy­tomegalovirus, is a com­mon virus that af­fects much of the pop­u­la­tion with­out caus­ing symp­toms, but it can be dan­ger­ous to peo­ple whose im­mune sys­tems are com­pro­mised, such as re­cip­i­ents of bone mar­row or or­gan trans­plants.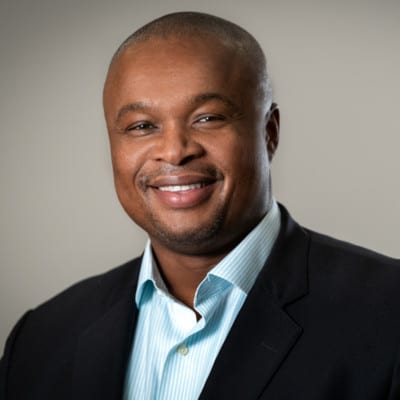 Obi Umeh
"To­day, trans­plant pa­tients who do not re­spond or ex­pe­ri­ence ad­verse events re­lat­ed to ex­ist­ing ther­a­pies may be at high­er risk for com­pli­ca­tions from the virus, in­clud­ing trans­plant fail­ure and death," Umeh said. "Marib­avir has the po­ten­tial to re­de­fine man­age­ment of post-trans­plant CMV in­fec­tions by help­ing pa­tients clear the virus with less treat­ment lim­it­ing tox­i­c­i­ties."
An ap­proval would give Take­da one of the first big wins from the Shire buy­out and mark the cul­mi­na­tion of a wild, two-decade ride for a drug Glax­o­SmithK­line first syn­the­sized two decades ago. In 2003, af­ter some ear­ly work in the clin­ic, the then an­tivi­ral-fo­cused Big Phar­ma li­censed the drug to the rare dis­ease and in­fec­tious dis­ease-fo­cused biotech Vi­roPhar­ma.
Vi­roPhar­ma ad­vanced the drug, with pos­i­tive re­sults, through Phase II, but in 2009, it missed the pri­ma­ry end­point on a Phase III study, fail­ing to pre­vent CMV in­fec­tions bet­ter than place­bo in pa­tients re­ceiv­ing bone mar­row trans­plants. Vi­roPhar­ma went back to the draw­ing board, even­tu­al­ly ar­gu­ing that a high­er dosage might lead to a bet­ter re­sponse.
In 2013, though, the drug left Vi­roPhar­ma's hands and passed to Shire, which bought out the en­tire biotech for $4.2 bil­lion. The Irish drug­mak­er upped the dosage and ran the drug through a smat­ter­ing of phar­ma­co­ki­net­ic and ef­fi­ca­cy stud­ies, test­ing whether giv­ing 4 to 12 times the amount of drug might im­prove per­for­mance.
In 2016, they showed ef­fi­ca­cy in a Phase II study that 400mg, 800mg, and 1200mg helped clear in­fec­tion. Based off those re­sults, the FDA hand­ed the com­pa­ny break­through des­ig­na­tion. The most re­cent Phase III used 400 mg, or four times the dosage of the Phase III that failed in 2009.
The same year it re­ceived break­through des­ig­na­tion, the com­pound served as one of the as­sets in Take­da's de­ci­sion to buy out Shire for $62 bil­lion. Glob­al­Da­ta pro­ject­ed that it could earn around $200 mil­lion per year in sales by 2023.
Still, key ques­tions re­main for the drug. Take­da has yet to break down the safe­ty da­ta, which ap­peared to be a con­cern in a re­cent Phase II study. Last year, the com­pa­ny an­nounced re­sults from a tri­al com­par­ing marib­avir to the Roche an­tivi­ral Val­cyte. Marib­avir was bet­ter at clear­ing in­fec­tion, but Val­cyte ap­peared safer: Two thirds of the marib­avir group saw treat­ment-re­lat­ed ad­verse events, com­pared to one fifth of Val­cyte pa­tients.