A for­mer fail­ure in PhII, the go-go FDA says it's ready to con­sid­er an ac­cel­er­at­ed short­cut for Ul­tragenyx's UX007
More than a year af­ter Ul­tragenyx $RARE an­nounced the fail­ure of a Phase II study for its seizure med­ica­tion UX007, the rare dis­ease spe­cial­ist says the FDA has now of­fered a thumbs-up for its will­ing­ness to con­sid­er an ac­cel­er­at­ed ap­proval for a dif­fer­ent in­di­ca­tion.
The biotech is pur­su­ing an OK for long-chain fat­ty acid ox­i­da­tion dis­or­ders af­ter piec­ing to­geth­er da­ta that spot­light­ed a drop in ma­jor clin­i­cal events for LC-FAOD.
As the com­pa­ny ex­plains, LC-FAOD rep­re­sents "a group of au­to­so­mal re­ces­sive ge­net­ic dis­or­ders char­ac­ter­ized by meta­bol­ic de­fi­cien­cies in which the body is un­able to con­vert long-chain fat­ty acids in­to en­er­gy." With­out that, there's a se­vere de­ple­tion of glu­cose that can cause hav­oc in a child. It's cur­rent­ly treat­ed with an ul­tra-low carb ke­to­genic di­et, which is a com­mon ther­a­py for epilep­sy and seizures, where Ul­tragenyx orig­i­nal­ly looked for pos­i­tive da­ta.
An­a­lysts at JMP Se­cu­ri­ties not­ed a few days ago that in their con­ver­sa­tions with Ul­tragenyx ex­ecs, they made it clear that reg­u­la­tors had al­ready de­ter­mined the biotech's mid-stage da­ta were "con­found­ed and not suf­fi­cient to pur­sue a fil­ing."
Now, sud­den­ly, that's all changed.
This ac­cel­er­ates our launch time­lines. Pre­vi­ous­ly, we con­ser­v­a­tive­ly mod­eled a U.S. launch in 2021 which we now be­lieve could come as ear­ly as 2020. Ul­tragenyx an­tic­i­pates a pre-NDA meet­ing in 2H18 af­ter which it will pro­vide ad­di­tion­al de­tails; in the mean­time, we es­ti­mate a sub­mis­sion in 1H2019.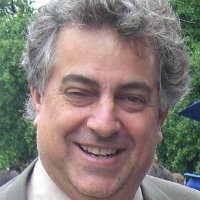 Emil Kakkis, Ul­tragenyx
The ear­li­er mid-stage fail­ure was plain. UX007 is a drug de­signed to ad­dress glu­cose trans­porter type-1 de­fi­cien­cy syn­drome — or Glut1 DS — in chil­dren by get­ting glu­cose in­to the brains of the ge­net­i­cal­ly af­flict­ed group. With­out the right lev­el of glu­cose, pa­tients have a ten­den­cy to ex­pe­ri­ence re­peat­ed seizures.
In the study, the drug didn't work. Track­ing ob­serv­able as well as "ab­sence seizures," a tem­po­rary loss of at­ten­tion of­ten marked by a dis­tant stare, re­searchers record­ed an unim­pres­sive 13.4% re­sponse rate in over­all seizure fre­quen­cy (p=0.41) among 25 pa­tients in the drug arm and 11 in the place­bo group. That was the pri­ma­ry end­point.
How­ev­er…
If you take out the more se­vere ob­serv­able seizure rate and con­cen­trate on a sec­ondary end­point for the so-called ab­sence seizures, the drug sparked a 47% drop in their small group. And that was sta­tis­ti­cal­ly sig­nif­i­cant.
In their state­ment to­day, the biotech says that they cob­bled to­geth­er a va­ri­ety of da­ta that was avail­able, high­light­ing a sig­nif­i­cant drop in "the mean an­nu­al­ized rate of ma­jor clin­i­cal events."
The FDA un­der Scott Got­tlieb has re­peat­ed­ly sig­naled their will­ing­ness to ex­am­ine new ap­proach­es to short­en­ing the time­line on drug de­vel­op­ment. And Ul­tragenyx says it will be ready to roll if they get a green light.
Shares of Ul­tragenyx, which has en­joyed a cou­ple of key ap­provals, are up 3% in pre-mar­ket trad­ing.
"We ap­pre­ci­ate FDA's re­view of mul­ti­ple da­ta sub­mis­sions and col­lab­o­ra­tion with us to de­vel­op a path for an ear­ly fil­ing, and it is our com­mit­ment to get this im­por­tant po­ten­tial treat­ment to pa­tients with this se­ri­ous dis­ease as quick­ly as pos­si­ble," said Emil D. Kakkis, the CEO of Ul­tragenyx. "We will meet with the FDA to dis­cuss the de­tails of the NDA sub­mis­sion and, if ap­proved, ap­pro­pri­ate post-ap­proval com­mit­ments to fur­ther eval­u­ate long-term out­comes of UX007 in pa­tients with LC-FAOD."
Im­age: YouTube