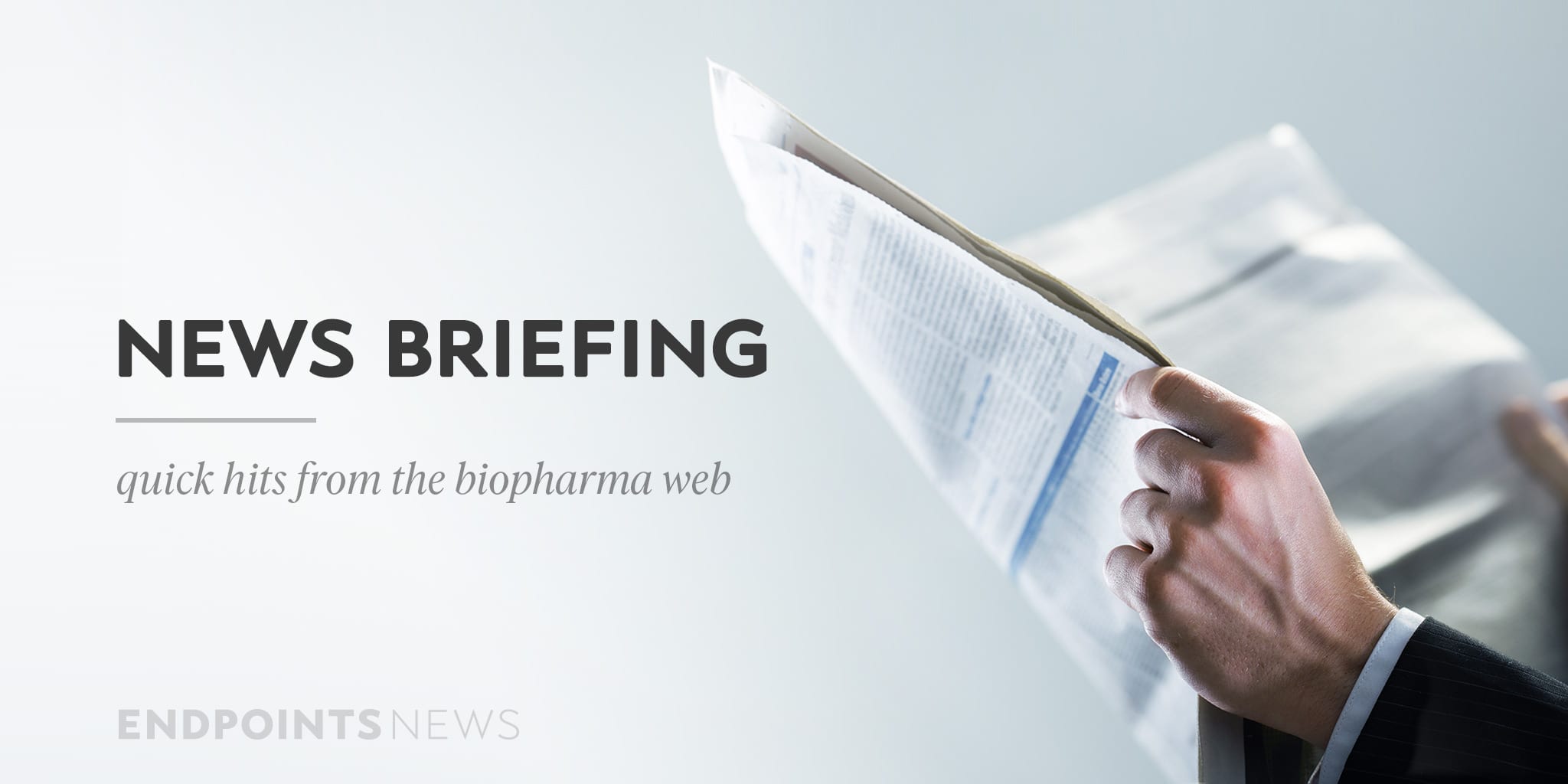 A new RNA part­ner­ship hunts rare epilep­sies; Ab­b­Vie and I-Mab tack­le CD47
Zo­genix is get­ting a new part­ner as it looks to tack­le rare child­hood seizures.
The Cal­i­for­nia-based biotech, which de­vel­oped and pro­duces the seizure drug Fin­tepla, is team­ing with Tre­vard Bio­sciences to de­vel­op RNA-based gene ther­a­pies for Dravet syn­drome and oth­er ge­net­ic epilep­sies.
Spun out of MIT and ad­vised by David Liu and Bob Langer, Tre­vard is try­ing to use tran­scrip­tion­al RNA to in­crease the ex­pres­sion of healthy copies of the gene be­hind Dravet's syn­drome in pa­tients and de­crease the ex­pres­sion of the faulty copy.
Zo­genix will pay Tre­vard $10 mil­lion up­front and $5 mil­lion in stock, with mile­stones be­tween $70 mil­lion and $100 mil­lion avail­able per pro­gram. — Ja­son Mast
Chi­na's I-Mab push­es ahead with com­bo tri­als of Ab­b­Vie-part­nered CD47 drug
Ab­b­Vie's CD47 part­ner I-Mab says the drug, lem­zopar­limab, is cruis­ing nice­ly along with clin­i­cal de­vel­op­ment, mov­ing in­to dose ex­pan­sion in a com­bo study.
Topline re­sults from the study, which tests the pair­ing of lem­zopar­limab with Rit­ux­an and Keytru­da, re­spec­tive­ly, are ex­pect­ed next year. Both will en­roll pa­tients with non-Hodgkin's lym­phoma; the Rit­ux­an por­tion will take place in both the US and Chi­na.
I-Mab, which has of­fices in Shang­hai and Gaithers­burg, MD, said it's al­so push­ing in­to late-stage tri­als in re­lapsed/re­frac­to­ry acute myeloid leukemia (AML) or myelodys­plas­tic syn­drome in Chi­na af­ter wrap­ping monother­a­py dose es­ca­la­tion.
It scored a hefty part­ner in Ab­b­Vie in Sep­tem­ber, scor­ing $180 mil­lion up­front for a deal that can add up to $3 bil­lion. — Am­ber Tong
Ma­gen­ta and blue­bird team up to look for sick­le cell clues
Blue­bird bio is en­list­ing Ma­gen­ta in its ef­forts to clear one of the hur­dles to sick­le cell gene ther­a­py.
The Cam­bridge biotech, which has long been one of the lead­ers in the sick­le cell gene ther­a­py field, is try­ing to find a bet­ter way of re­mov­ing pa­tients' stem cells, so they can be edit­ed and re­turned.
In many bone mar­row trans­plants, you can get the cells in the right spot to be re­moved with a GCS-F an­ti­body. But in sick­le cell pa­tients, the GCS-F block­ers can lead to the painful va­so-oc­clu­sive crises that are a hall­mark of the dis­ease. An al­ter­na­tive, Pler­ix­afor, ex­ists but it's not a per­fect re­place­ment, of­ten re­quir­ing pa­tients to come in for mul­ti­ple col­lec­tions.
Ma­gen­ta's MG­TA-145 is de­signed to work bet­ter, when com­bined with Pler­ix­afor. — Ja­son Mast