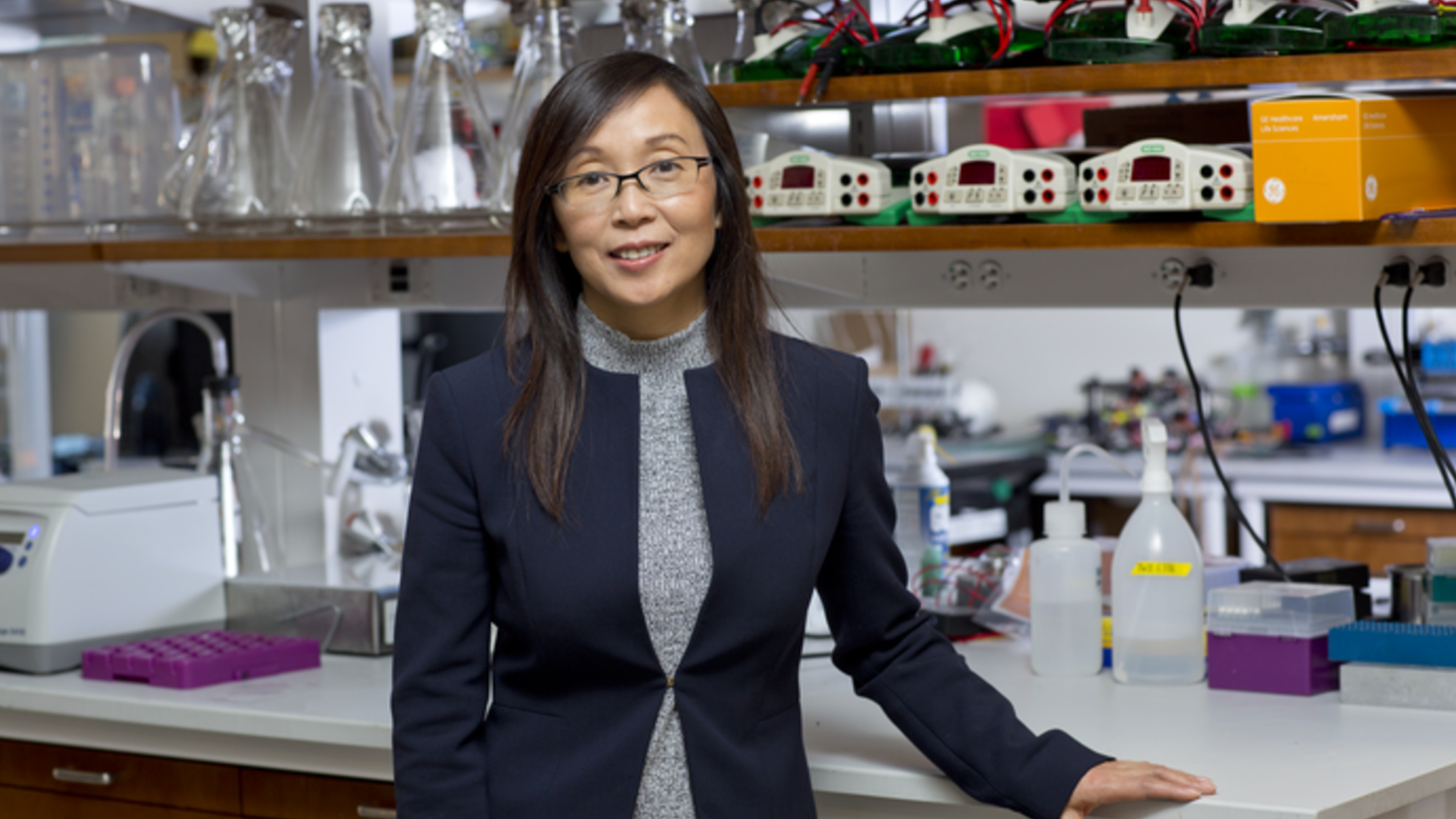 Li Gan, senior author (Cornell University)
A po­ten­tial tar­get for Alzheimer's treat­ment? Re­searchers un­earth new im­mune re­sponse path­way
Most Alzheimer's drugs, in­clud­ing Bio­gen's ad­u­canum­ab (Aduhelm) and Eli Lil­ly's do­nanemab, tar­get amy­loid plaques, mis­fold­ed pro­tein clumps that build up in the brain, which are a hall­mark of Alzheimer's dis­ease. How­ev­er, re­searchers from Weill Cor­nell have un­cov­ered an al­ter­nate im­mune re­sponse path­way that could be a po­ten­tial tar­get for new ther­a­pies.
In ad­di­tion to amy­loid plaques, Alzheimer's pa­tients al­so ex­pe­ri­ence the buildup of tau pro­teins in­side their neu­rons. In healthy neu­rons, tau pro­teins help sta­bi­lize mi­cro­tubules that trans­port neu­ro­trans­mit­ters from one end of the neu­ron to the oth­er. How­ev­er, in Alzheimer's pa­tients, tau pro­teins stick to­geth­er and form tan­gles in the neu­rons that block that trans­port process.
In the study pub­lished in Na­ture Com­mu­ni­ca­tions and led by Li Gan, the re­searchers found that in mice seed­ed with these tau tan­gles, a spe­cif­ic mi­croglial path­way, NF-κB, can ac­cel­er­ate the seed­ing and spread­ing of said tau tan­gles. On the oth­er hand, in­ac­ti­va­tion of the NF-κB path­way re­versed tau-me­di­at­ed changes, res­cu­ing spa­tial learn­ing and mem­o­ry deficits in the mice.
Pre­vi­ous stud­ies have sug­gest­ed that the mi­croglia, im­mune cells in the cen­tral ner­vous sys­tem, and tau pro­teins in­flu­ence each oth­er in Alzheimer's dis­ease. While healthy mi­croglia will eat up any ex­tra tau pro­teins, in Alzheimer's they be­come in­flamed and in­stead spread and seed new tau tan­gles. The buildup of tau tan­gles and re­sult­ing synap­tic dys­func­tion lead to "tauopathies," a group of neu­rode­gen­er­a­tive dis­eases in­clud­ing Alzheimer's.
Past re­search has al­so shown that the NF-κB path­way is ac­ti­vat­ed by the for­ma­tion of amy­loid plaques, but the im­mune path­way's role in the less-stud­ied for­ma­tion of tau tan­gles was un­clear un­til now.
Gan and col­leagues showed that in mice seed­ed with tau, ac­ti­vat­ing the NF-κB in the mi­croglia re­sult­ed in more tau tan­gles, which then turned around and fur­ther ac­ti­vat­ed the NF-κB path­way. By con­trast, in­hibit­ing NF-κB in a dif­fer­ent mouse mod­el res­cued learn­ing and mem­o­ry deficits, "sug­gest­ing that NF- κB hy­per­ac­ti­va­tion dri­ves tau tox­i­c­i­ty in neu­rons," the re­search team wrote.
"Tak­en to­geth­er, our work shows that mi­croglial NF-κB acts down­stream of tau pathol­o­gy, and di­rect­ly me­di­ates tox­ic ef­fects on cog­ni­tion, high­light­ing the po­ten­tial of block­ing mal­adap­tive mi­croglial re­spons­es in­stead of re­mov­ing tau ag­gre­gates as a ther­a­peu­tic strat­e­gy to treat tauopa­thy," the re­searchers said.
Al­though tar­get­ing NF-κB has yet to gen­er­ate wide­spread in­ter­est, a hand­ful of biotechs has sprung aimed with dif­fer­ent ef­forts to treat Alzheimer's by ma­nip­u­lat­ing mi­croglia, in­clud­ing At­las-backed Vig­il Neu­ro­science and GSK-part­nered Alec­tor.