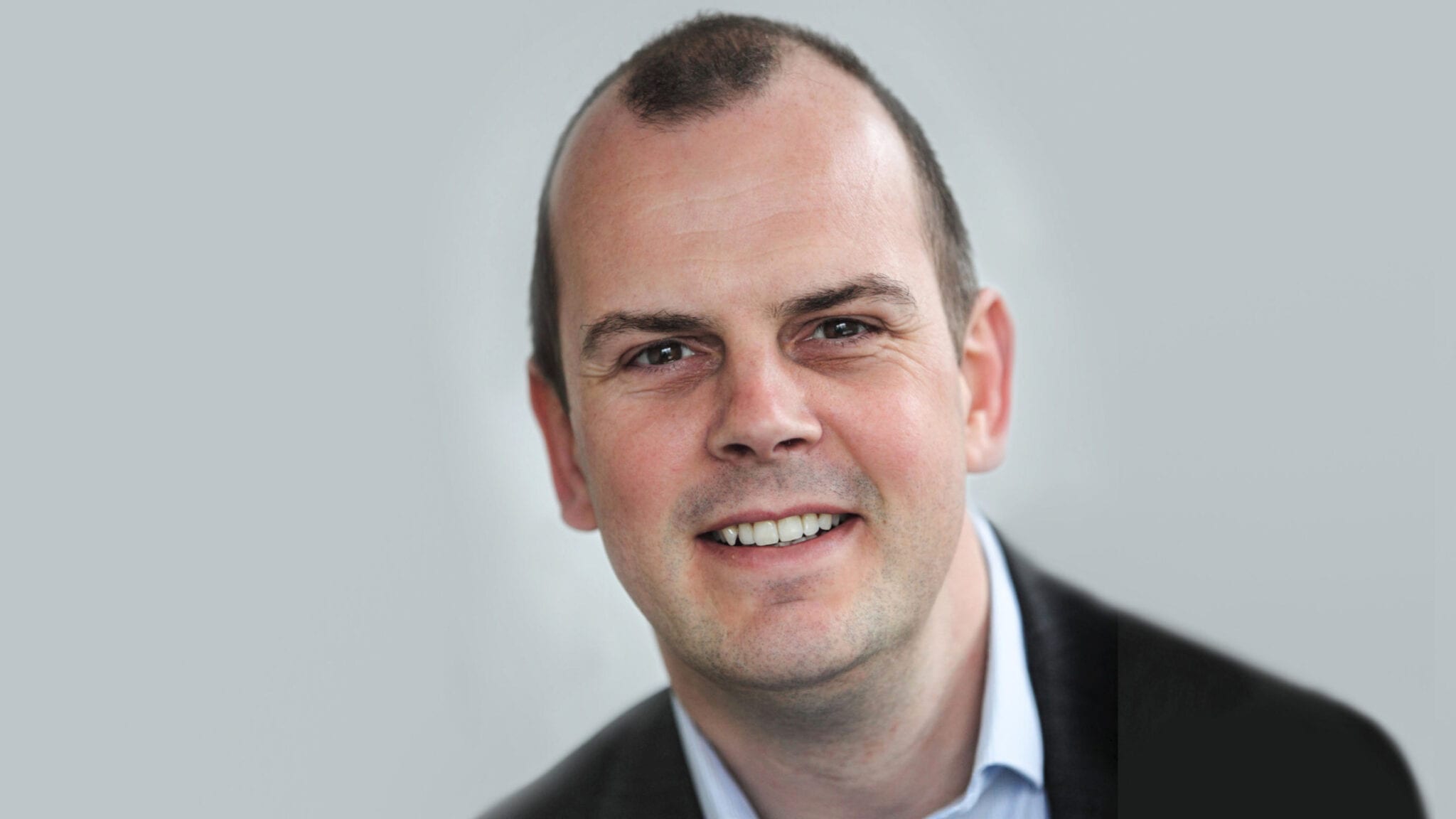 Eef Schimmelpennink, Lenz CEO (Business Wire)
A re­place­ment for read­ing glass­es? An RA, Ver­sant-backed start­up thinks its eye­drops could solve far­sight­ed­ness
The brain trusts at RA Cap­i­tal and Ver­sant Ven­tures have de­vel­oped an eye for win­ners in the red-hot biotech space, but every once in a while a can­di­date comes along with so much po­ten­tial it makes for an ob­vi­ous in­vest­ment. That's what the part­ners think they've found in San Diego biotech look­ing to chal­lenge read­ing glass­es for far­sight­ed­ness.
Lenz Ther­a­peu­tics launched its re­brand from Pres­by­opia Ther­a­pies with a $47 mil­lion Se­ries A and back­ing from RA and Ver­sant to ad­vance its late-stage-ready small mol­e­cule for far­sight­ed­ness, a mar­ket where the biotech thinks it could have a shot at 120 mil­lion US pa­tients and 2 bil­lion around the world, the com­pa­ny said.
Far­sight­ed­ness, al­so known by the med­ical term pres­by­opia, cur­rent­ly has no ap­proved phar­ma­ceu­ti­cal ther­a­pies with pa­tients re­ly­ing on read­ing glass­es or in­va­sive, ir­re­versible surgery like LASIK. Lenz's lead drug, dubbed ace­cli­dine, is a small mol­e­cule acetyl­cholinesterase re­cep­tor ag­o­nist that con­tracts the pupil to cre­ate a "pin­hole ef­fect" with­out what's known as my­opic shift, which can ad­vance near­sight­ed­ness.
That "de­cou­pling," as the com­pa­ny calls it in a re­lease, is a big dif­fer­en­tia­tor from oth­er in­ves­ti­ga­tion­al ther­a­pies on the mar­ket, po­ten­tial­ly ad­dress­ing far­sight­ed­ness with­out ex­ac­er­bat­ing pa­tient's eye­sight in the op­po­site di­rec­tion.
With the $47 mil­lion in tow, Lenz will chase an NDA for ace­cli­dine af­ter clos­ing a 58-pa­tient Phase II re­veal­ing 53% of pa­tients showed three lines or more of read­ing im­prove­ment and 81% showed two lines or more 30 min­utes af­ter dos­ing. The drug al­so main­tained a "pin­hole pupil sweet spot" of 1.5 mm to 2 mm for sev­en hours, the com­pa­ny said, with no loss of vi­sion re­port­ed over time.
Side ef­fects were min­i­mal with the most com­mon re­port of mild dis­com­fort at ap­pli­ca­tion and no se­ri­ous side ef­fects.
The com­pa­ny will be led by Evert "Eef" Schim­melpen­nink, a CEO with a long his­to­ry in biotech in­clud­ing stints as CEO of Pfenex and CEO of Alvotech. Pri­or to that, Schim­melpen­nink held se­nior po­si­tions at Pfiz­er and Hos­pi­ra with­in the glob­al spe­cial­ty in­jecta­bles busi­ness­es.
"I am very ex­cit­ed to be lead­ing LENZ Ther­a­peu­tics," Schim­melpen­nink said in a state­ment. "Fu­eled by its Phase II suc­cess, I be­lieve the com­pa­ny has a po­ten­tial best-in-class as­set that unique­ly po­si­tions it to cap­i­tal­ize on the emerg­ing pres­by­opia ther­a­peu­tics mar­ket."
As part of the fundraise, Clare Oza­wa from Ver­sant and Zach Schein­er from RA will join the board as the com­pa­ny looks to build out a pipeline of drugs to fol­low up ace­cli­dine.