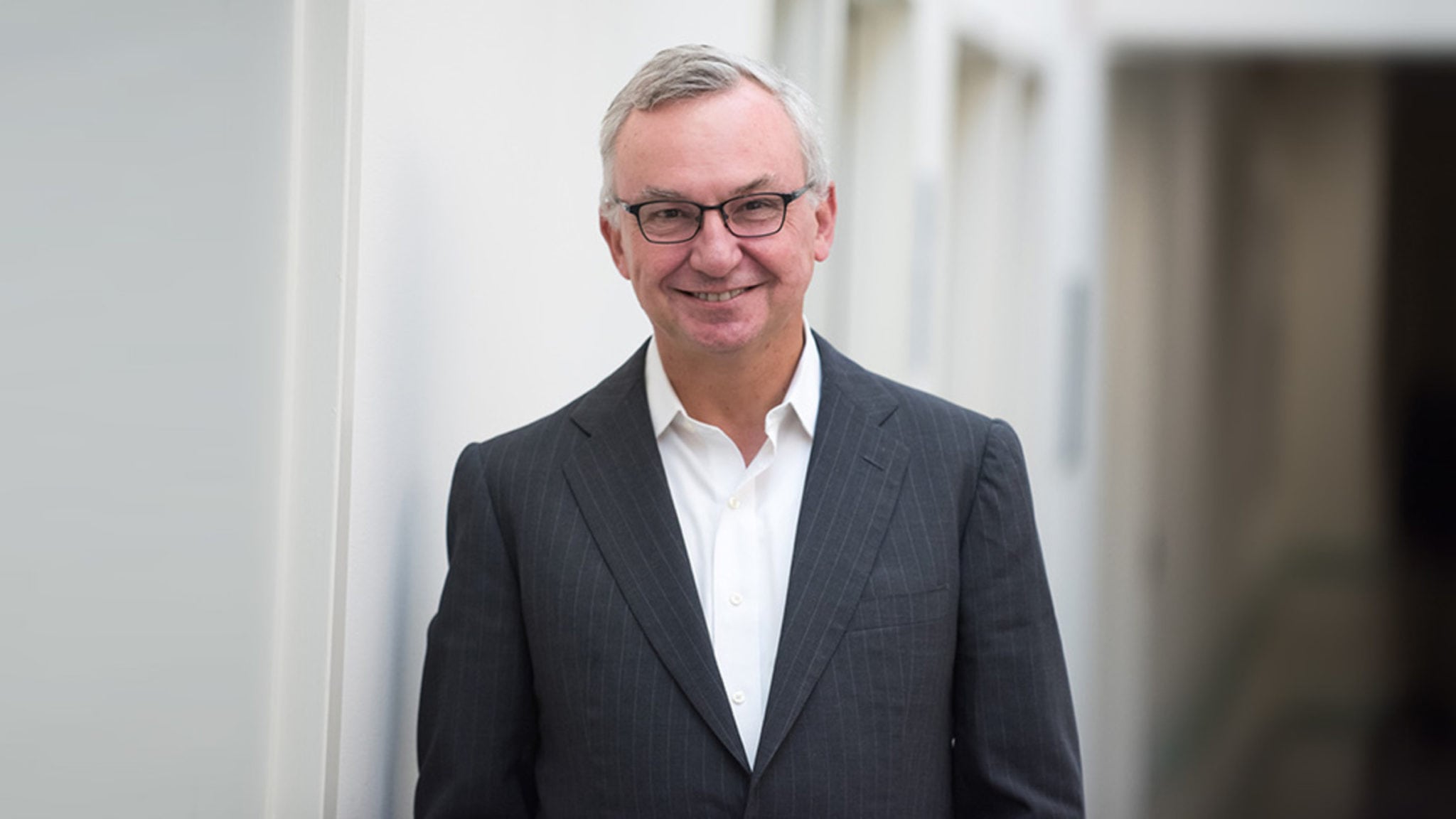 A star can­cer sci­en­tist failed to dis­close in­dus­try pay­ments over the years — does that mat­ter so much?
Dur­ing the big AS­CO con­fer­ence at the be­gin­ning of last June, promi­nent Memo­r­i­al Sloan Ket­ter­ing sci­en­tist José Basel­ga had this to say about the da­ta he had col­lect­ed for an ex­per­i­men­tal PI3K drug at Roche called taselis­ib:
This is proof that tar­get­ing the PI3K path­way has an ef­fect in breast can­cer and that there are pa­tients who will ben­e­fit. To me that is in­cred­i­bly ex­cit­ing.
Roche, how­ev­er, was not near­ly so en­thu­si­as­tic.
Soon af­ter, the phar­ma gi­ant would dump the whole thing, writ­ing off an­oth­er drug in a se­vere­ly dis­ap­point­ing class that couldn't muster a strong enough ef­fect to make it worth­while to push it to the mar­ket.
What may not have been well known at the time was that Basel­ga's en­thu­si­as­tic en­dorse­ment ar­rived af­ter he had col­lect­ed $50,000 in con­sult­ing fees from Roche over the pre­vi­ous four years, and had al­so bagged a $3 mil­lion pay­ment for his share of the sale of Ser­agon, a high-pro­file can­cer biotech that went to Roche for $725 mil­lion.
There isn't any­thing un­usu­al about those pay­ments. Basel­ga is a high­ly sought af­ter in­ves­ti­ga­tor, board mem­ber and sci­en­tif­ic ad­vis­er and has long been known as one of the top ex­perts in the field — the kind any bio­phar­ma would like to have in its cor­ner. What stands out, though, is that ac­cord­ing to a piece pub­lished by The New York Times and ProP­ub­li­ca over the week­end, Basel­ga has rou­tine­ly failed to dis­close his in­come from a ros­ter of biotech and phar­ma com­pa­nies that he had done work for over the years, both among the jour­nals which ea­ger­ly pub­lished his work as well as or­ga­ni­za­tions like AS­CO, where he head­lined ma­jor pre­sen­ta­tions.
Basel­ga didn't de­ny it. He went on to amend his work on 17 pa­pers, but shrugged off nu­mer­ous oth­er in­stances where he hadn't cit­ed his po­ten­tial con­flicts of in­ter­est, say­ing it was nev­er nec­es­sary. As for the times he had failed to make a nec­es­sary dis­clo­sure about his fi­nan­cial ties, well, he said, his work­ing ties with bio­phar­ma are well known and any such cas­es were sim­ple in­con­sis­ten­cies.
Oth­ers, though, weren't quite ready to let him off the hook. If some­one of Basel­ga's stature won't take these dis­clo­sures se­ri­ous­ly, why would any­one?
"If lead­ers don't fol­low the rules, then we don't re­al­ly have rules," Walid Gel­lad, di­rec­tor of the Cen­ter for Phar­ma­ceu­ti­cal Pol­i­cy and Pre­scrib­ing at the Uni­ver­si­ty of Pitts­burgh, told the au­thors of the re­port. "It says that the rules don't mat­ter."
The ab­sence of Basel­ga's ros­ter of in­dus­try con­flicts al­so eras­es some im­por­tant con­text for his en­dorse­ments of ex­per­i­men­tal drugs, like taselis­ib.
The re­port trig­gered some in­ter­est­ing chat­ter on Twit­ter over the last two days. And we have a snap poll on the is­sue we'd like you to par­tic­i­pate in, which you can see be­low the Twit­ter ex­change.
---
The re­ac­tion uni­ver­sal­ly among aca­d­e­m­ic re­searchers on my email has been this is ap­palling. So. Take that.

— Ben Davies MD (UroLud­dite) (@davies­bj) Sep­tem­ber 9, 2018
Let's pre­sume he had dis­closed. Would it make any dif­fer­ence to ac­cep­tance of ar­ti­cles or what his pa­tients or col­leagues do. We have yet to fig­ure out what COI means or how to man­age it in a health care world where in­dus­try ties are every­where.

— Arthur Ca­plan (@Arthur­Ca­plan) Sep­tem­ber 9, 2018
It could very well led to more ques­tion­ing of his Roche com­ments, and more skep­ti­cism of his ar­gu­ments. Those are small ef­fects, but they could mat­ter a lot down­stream.

— Matthew Her­p­er (@matthe­wher­p­er) Sep­tem­ber 9, 2018
---
Snap poll for End­points read­ers
---
Im­age: José Basel­ga. AU­RA BIO­SCIENCES