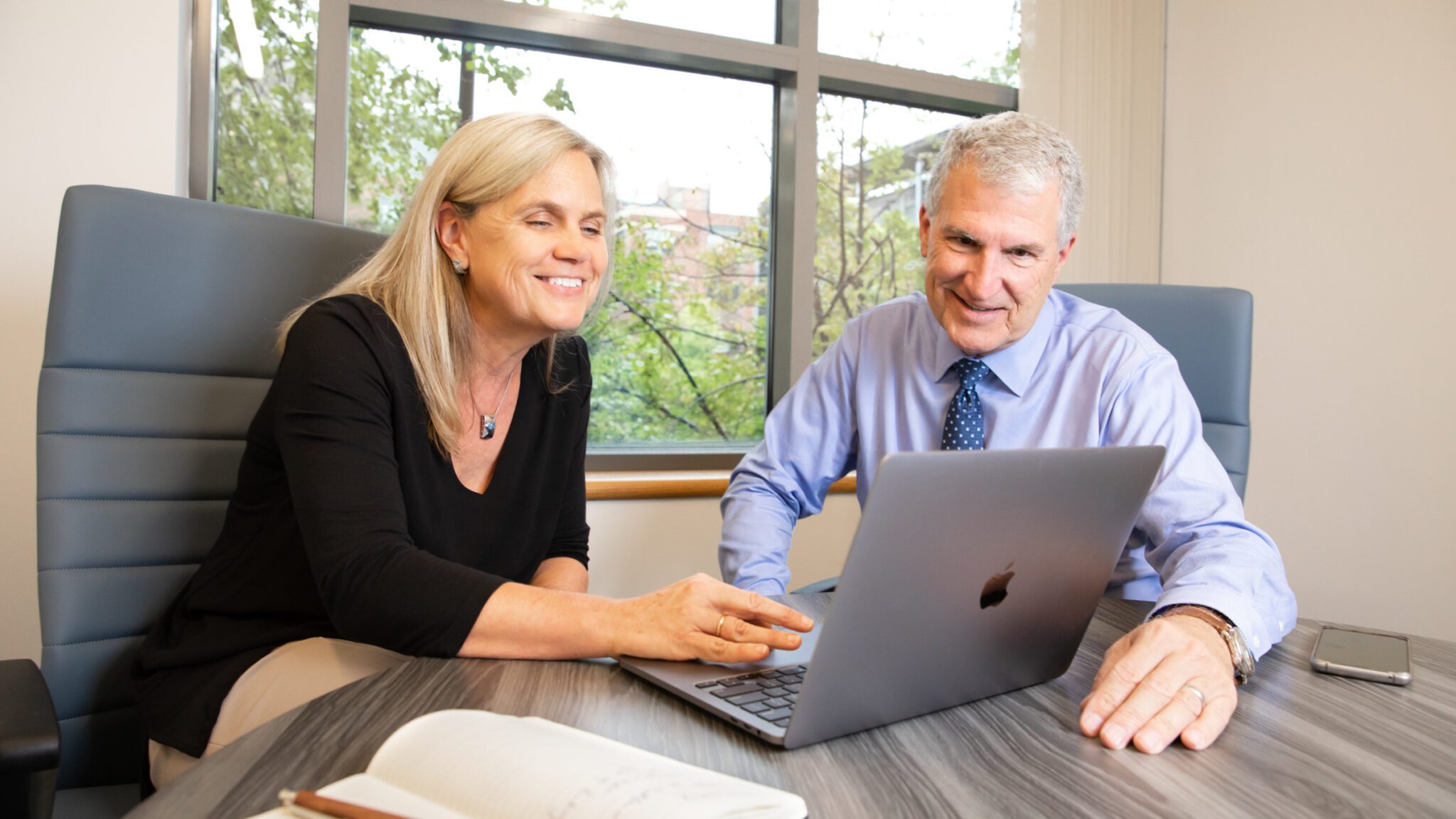 Atavistik president and CSO Marion Dorsch (L) and acting CEO John Josey (Atavistik Bio)
For­mer Blue­print and Pelo­ton vets team up to take on big play­ers in grow­ing hunt for a new type of small mol­e­cule
Drug dis­cov­ery is a his­tor­i­cal­ly painstak­ing process, but an­oth­er biotech has im­pressed in­vestors with its plan to make sci­en­tists' jobs a bit eas­i­er.
Atavis­tik Bio un­cloaked on Tues­day morn­ing with a $60 mil­lion Se­ries A round led by The Col­umn Group and a new high-through­put screen­ing plat­form to iden­ti­fy al­losteric mod­u­la­tors of pro­teins. A small group of co-founders got se­ri­ous about form­ing the com­pa­ny about eight months ago. And, led by for­mer Pelo­ton CEO John Josey and for­mer Blue­print Med­i­cines CSO Mar­i­on Dorsch, the team se­cured their own lab space in Cam­bridge, MA last month.
Al­losteric mod­u­la­tors are sub­stances that bind to a pro­tein, and in­duce a con­for­ma­tion­al change that af­fects the bind­ing affin­i­ty of that pro­tein for oth­er mol­e­cules.
"We know from evo­lu­tion and many, many years of bio­chem­i­cal study that meta­bol­ic path­ways are very of­ten reg­u­lat­ed by sub­strates and prod­ucts of the path­way," Josey, act­ing CEO, told End­points News. "And it's not un­com­mon for a sub­strate or prod­uct to bind in an al­losteric man­ner to reg­u­late a pro­tein's func­tion."
Atavis­tik's plat­form comes from Uni­ver­si­ty of Utah bio­chem­istry pro­fes­sor Jared Rut­ter. His screen­ing process starts with metabo­lites, which are pooled based on mol­e­c­u­lar weight. Then an affin­i­ty screen is con­duct­ed to look for small mol­e­cule metabo­lites that bind to pro­teins of in­ter­est.
"What you're look­ing for are not on­ly things that bind, but did they bind in an al­losteric man­ner?" Josey said.
So in­stead of pick­ing a tar­get and con­duct­ing tests one by one to find an al­losteric mod­u­la­tor, Atavis­tik is turn­ing the process "up­side down," said Dorsch, who's now pres­i­dent and CSO. "It al­lows you to re­al­ly cast a very wide net," she added.
Josey says the goal is to even­tu­al­ly de­vel­op an in-house pipeline for meta­bol­ic dis­eases and can­cer. But for now, he'll use the Se­ries A funds to build out the team and the plat­form. The goal is to hire 15-20 peo­ple by the end of this year, and a sim­i­lar amount next year, Dorsch said.
"There are many dif­fer­ent ways that you could pos­si­bly do these types of high-through­put screens," Josey said. One ex­am­ple is HotSpot Ther­a­peu­tics, which reeled in $65 mil­lion last May for its com­put­er plat­form that us­es a slew of dif­fer­ent al­go­rithms to search for al­losteric sites.
"This is just a very ro­bust sys­tem," Josey said of Atavis­tik's plat­form.