A trop­i­cal dis­ease doc­tor turns his sights on the coro­n­avirus
If all goes well, hun­dreds of health­care work­ers across the coun­try will soon get a pack­age at their door con­tain­ing a pack­et of 65-year-old pills and a set of in­struc­tions.
The pills con­tain ei­ther an an­ti-malar­i­al med­ica­tion called hy­drox­y­chloro­quine or place­bo, and the in­struc­tions con­tain the pro­to­col for the Unit­ed States' fourth coro­n­avirus clin­i­cal tri­al. The brain child of a trop­i­cal dis­ease re­searcher well ac­quaint­ed with malar­ia, the study could soon tell us if there's a way to help pro­tect those most ex­posed to the virus from falling ill.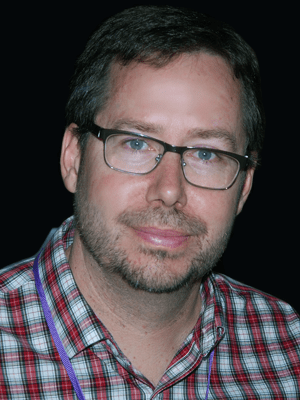 David Boul­ware
"This is not what I do on a day-to-day ba­sis," Uni­ver­si­ty of Min­neso­ta pro­fes­sor David Boul­ware, who nor­mal­ly works on HIV and tu­ber­cu­lo­sis menin­gi­tis, told End­points News. "But this is such a pub­lic health cri­sis that some­one had to do some­thing."
Boul­ware be­gan plan­ning the tri­al last week as the US out­break be­gan. Hy­drox­y­chloro­quine and its ana­log, chloro­quine, have been used for decades to treat malar­ia — turn­ing up the pH in cells and in­ter­fer­ing with the pro­teins the virus us­es for in­fec­tions. Chi­nese doc­tors turned to it ear­ly in the coro­n­avirus out­break in their scram­ble for po­ten­tial ther­a­pies, and in the last few days, as the glob­al need for treat­ments has sharp­ened and as enough time has passed for patch­es of da­ta to come out, the drug has emerged as a lead­ing can­di­date to treat Covid-19.
The World Health Or­ga­ni­za­tion said yes­ter­day it would be one of four drugs they test in a glob­al, mul­ti-arm study. Ear­ly da­ta from a 24-per­son non-ran­dom­ized study in France sug­gest­ed it might be vast­ly su­pe­ri­or to stan­dard of care in clear­ing the virus (the full da­ta com­pli­cat­ed mat­ters). It's gar­nered pro­po­nents both in Na­ture and on Twit­ter.
Maybe worth con­sid­er­ing chloro­quine for C19 https://t.co/LEY­ob7Jofr

— Elon Musk (@elon­musk) March 16, 2020
Boul­ware's study, though, takes a dif­fer­ent ap­proach than most of the hand­ful of hy­drox­y­chloro­quine clin­i­cal tri­als un­der­way world­wide — and a dif­fer­ent de­sign, he said, than he or the FDA had ever seen.
"We had a call with FDA this morn­ing and they were like, 'yeah this is kind of in­ter­est­ing, yeah we've nev­er seen this be­fore,'" Boul­ware said.
Rather than treat­ing pa­tients who are al­ready sick and hos­pi­tal­ized, the study is test­ing the drug as post-ex­po­sure pro­phy­lax­is, i.e. try­ing to pre­vent in­fec­tion in those who have been ex­posed but have not yet shown symp­toms. It could po­ten­tial­ly pro­vide a method to help pro­tect the most vul­ner­a­ble, par­tic­u­lar­ly health­care work­ers. An Ox­ford team is try­ing a sim­i­lar idea, al­though not all coro­n­avirus ex­perts see po­ten­tial.
"I think that this drug is not use­ful," Stan­ley Perl­man, who has stud­ied coro­n­avirus­es for 38 years at the Uni­ver­si­ty of Iowa, wrote to End­points in an email.
To get the drug to places in the US where the out­break is on­go­ing and ex­po­sure is high­est, Boul­ware chose to run the study es­sen­tial­ly on­line and through FedEx.
There is no tri­al site. Health­care work­ers and oth­ers who have been ex­posed in the last 3 days can sign up on­line. They'll re­ceive the pack­age at their door by 10:30 am the next day. The reg­i­men lasts 5 days, at which point there's an on­line sur­vey. An­oth­er sur­vey is tak­en at the end of 14 days. If you're symp­tom-free, you're done. If you have symp­toms, the re­searchers send an­oth­er sur­vey ask­ing if you've been hos­pi­tal­ized and, if so, the de­tails of that hos­pi­tal stay, and if you have a pend­ing lab test.
Boul­ware pub­li­cized the treat­ment on Twit­ter and oth­er so­cial me­dia. As of this morn­ing, 70 vol­un­teers had en­rolled from more than a dozen states. If they en­roll­ment is quick and the drug is very ef­fec­tive, they could have an an­swer in a cou­ple weeks, Boul­ware said.
"We're try­ing to re­al­ly en­roll peo­ple at very high risk of trans­mis­sion, so the tri­al can be done quick­ly with the small­est num­ber of peo­ple en­rolled," Boul­ware said. "If it works, great and every­one can use this. Or, if it doesn't work, then we need to have a dif­fer­ent strat­e­gy. That's the con­cern: We don't want to be try­ing ran­dom med­i­cines and have no idea what works."
Al­ready, larg­er looks at some an­tivi­rals have mud­died a once-promis­ing pic­ture. A New Eng­land Jour­nal of Med­i­cine study pub­lished yes­ter­day test­ing the HIV drug com­bo lopinavir–ri­ton­avir showed no ben­e­fit over stan­dard-of-care for coro­n­avirus pa­tients. The French chloro­quine study re­leased full re­sults to­day, re­veal­ing they had ex­clud­ed 3 pa­tients who had re­ceived chloro­quine, in­clud­ing one who lat­er died. Remde­sivir, the Gilead an­tivi­ral that's emerged as per­haps the lead­ing can­di­date to treat coro­n­avirus, looked ini­tial­ly promis­ing when de­ployed against Ebo­la in 2014, on­ly to lat­er per­form lit­tle bet­ter than stan­dard-of-care when test­ed in a ran­dom­ized tri­al.
Boul­ware isn't bank­ing on the drug, but he said it may be more ef­fec­tive in pre­vent­ing in­fec­tion than in treat­ing pa­tients who are al­ready in the hos­pi­tal.
"At that point, they're re­al­ly re­al­ly sick and it may not help the pa­tient much," he said.
If the drug works, though, that won't be the end of the sto­ry. When he de­cid­ed to launch his study last week, Boul­ware was able to or­der enough pills for an en­tire course of treat­ment for $12. But he warned that if the drug is shown to work, de­mand will quick­ly far out­strip man­u­fac­tur­ers' abil­i­ty to sup­ply it.
Yes­ter­day, Britain banned both ex­port and hoard­ing of chloro­quine.
"They're go­ing to sell a lot of it," Boul­ware said of the hand­ful of com­pa­nies who make the drug. 'There's go­ing to be a short­age of sup­ply."
For a look at all End­points News coro­n­avirus sto­ries, check out our spe­cial news chan­nel.