A uni­corn joins this week's stam­pede of biotechs in­to the red-hot Nas­daq casi­no
Now that the Ju­ly 4 hol­i­day week is well be­hind us, Nas­daq is get­ting crack­ing again with new of­fer­ings, and biotech com­pa­nies — in­clud­ing a Flag­ship-built uni­corn — are once again dom­i­nat­ing the lat­est round of IPOs lin­ing up for their Nas­daq close­up this week.
The 5 lined up for their IPO runs this week are hunt­ing more than $500 mil­lion and proof that they share a mar­ket val­ue of about $4 bil­lion. Rough­ly half of that is laid out in Ru­bius' S-1 as that biotech hunts up $200 mil­lion.
The roundup will add an­oth­er batch of IPOs that are all falling on top of a record-set­ting pace in June. The ques­tion now is how long the win­dow will re­main wide open — and ul­ti­mate­ly who wins and who im­plodes. For now, the in­dus­try is on pace to ri­val the go-go times of 2014 — but the smart mon­ey ex­pects a slow­down.
Of course, the smart mon­ey was al­so sur­prised by the burst of biotech IPOs we've been see­ing. And Fri­day's Urovant fil­ing for $150 mil­lion in­di­cates that Vivek Ra­maswamy thinks the IPO run still has legs to go much fur­ther.
Here's a snap­shot of this week's ac­tion at the casi­no, er, mar­ket.
Al­lakos
$AL­LK
Based: San Car­los, CA
Seek­ing: $96 mil­lion
Mar­ket cap: $738 mil­lion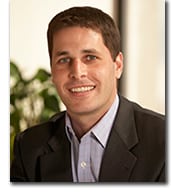 Robert Alexan­der
The scoop: The lead drug tar­gets the in­hibito­ry re­cep­tor Siglec-8, found on the sur­face of mast cells and eosinophils. And Al­lakos be­lieves it has re­al po­ten­tial in a broad range of in­di­ca­tions, in­clud­ing eosinophilic gas­tri­tis, in­do­lent sys­temic mas­to­cy­to­sis, ur­ticaria and se­vere al­ler­gic con­junc­tivi­tis. Last sum­mer the biotech re­cruit­ed a pair of ZS Phar­ma vets — Robert Alexan­der and Adam Tomasi — to take over as CEO and COO/CFO. As­traZeneca ac­quired ZS for $2.7 bil­lion.
---
Con­stel­la­tion Phar­ma
$CNST
Based: Cam­bridge, MA
Seek­ing: $80 mil­lion
Mar­ket cap: $430 mil­lion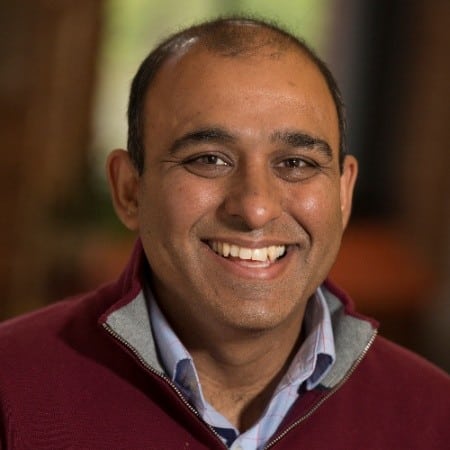 Ji­gar Raythatha
The scoop: In this case we have one of the old­est biotechs of the year go­ing pub­lic af­ter wind­ing in and out of an op­tion deal with Genen­tech — which the S-1 tells us walked from their $40 mil­lion up­front. Kei­th Dionne, then CEO, fa­mous­ly cel­e­brat­ed the end of the Genen­tech op­tion, but was gone soon af­ter and re­placed by Ji­gar Raythatha. The com­pa­ny re­or­ga­nized, and went back at the epi­ge­net­ics draw­ing board. The biotech start­ed a Phase Ib/II study of CPI-1205, an EZH2 in­hibitor com­bined with Yer­voy, that they hope will high­light their po­ten­tial in di­al­ing down gene ex­pres­sion in can­cer path­ways to en­hance im­muno-on­col­o­gy drugs.
---
Cri­net­ics Phar­ma­ceu­ti­cals
$CRNX
Based: San Diego
Seek­ing: $80 mil­lion
Mar­ket cap: $380 mil­lion
The scoop: The team at Cri­net­ics have been work­ing on new drugs af­ter de­vel­op­ing some nov­el thoughts about the way GPCRs work. The lead pro­gram is fo­cused on acromegaly, a rare dis­ease trig­gered when the pi­tu­itary gland pro­duces ex­cess growth hor­mone, caus­ing en­larged bones that can lead to gi­gan­tism, which caused An­dre the Gi­ant to swell in size. It al­so ul­ti­mate­ly killed him. So­mato­statin can rein that in, but syn­thet­ic so­mato­statin analogs don't al­ways work. That leaves the biotech in the hunt for a small mol­e­cule that can.
---
Replimune
$RE­PL
Based: Woburn, MA
Seek­ing: $101 mil­lion
Mar­ket cap: $500 mil­lion
The scoop: The team that orig­i­nal­ly in­vent­ed T-Vec , the pi­o­neer­ing on­colyt­ic virus treat­ment that Am­gen bought and pushed to an ap­proval af­ter ac­quir­ing BioVex, are still play­ing in the same field. On­ly now they feel that they're lead­ing the next-gen crowd of de­vel­op­ers — which is huge. The com­pa­ny is work­ing close­ly with Re­gen­eron on a com­bo us­ing their PD-1 — slat­ed to soon be­come the sixth check­point to hit the mar­ket with big, big plans of its own.
---
Ru­bius Ther­a­peu­tics
$RU­BY
Based: Cam­bridge, MA
Seek­ing: $200 mil­lion
Mar­ket cap: $1.8 bil­lion
The scoop: They have a ton of mon­ey, in­clud­ing a re­cent megaround, to re­as­sure in­vestors. And the plan is to con­quer the world with a brand new ap­proach: tak­ing red blood cells — de­signed by na­ture to trans­port oxy­gen — hi­jack them through ge­net­ic en­gi­neer­ing tech and get them to car­ry pro­teins need­ed to fight var­i­ous dis­eases. It's an off-the-shelf ap­proach, rather than one per­son­al­ized for each pa­tient.