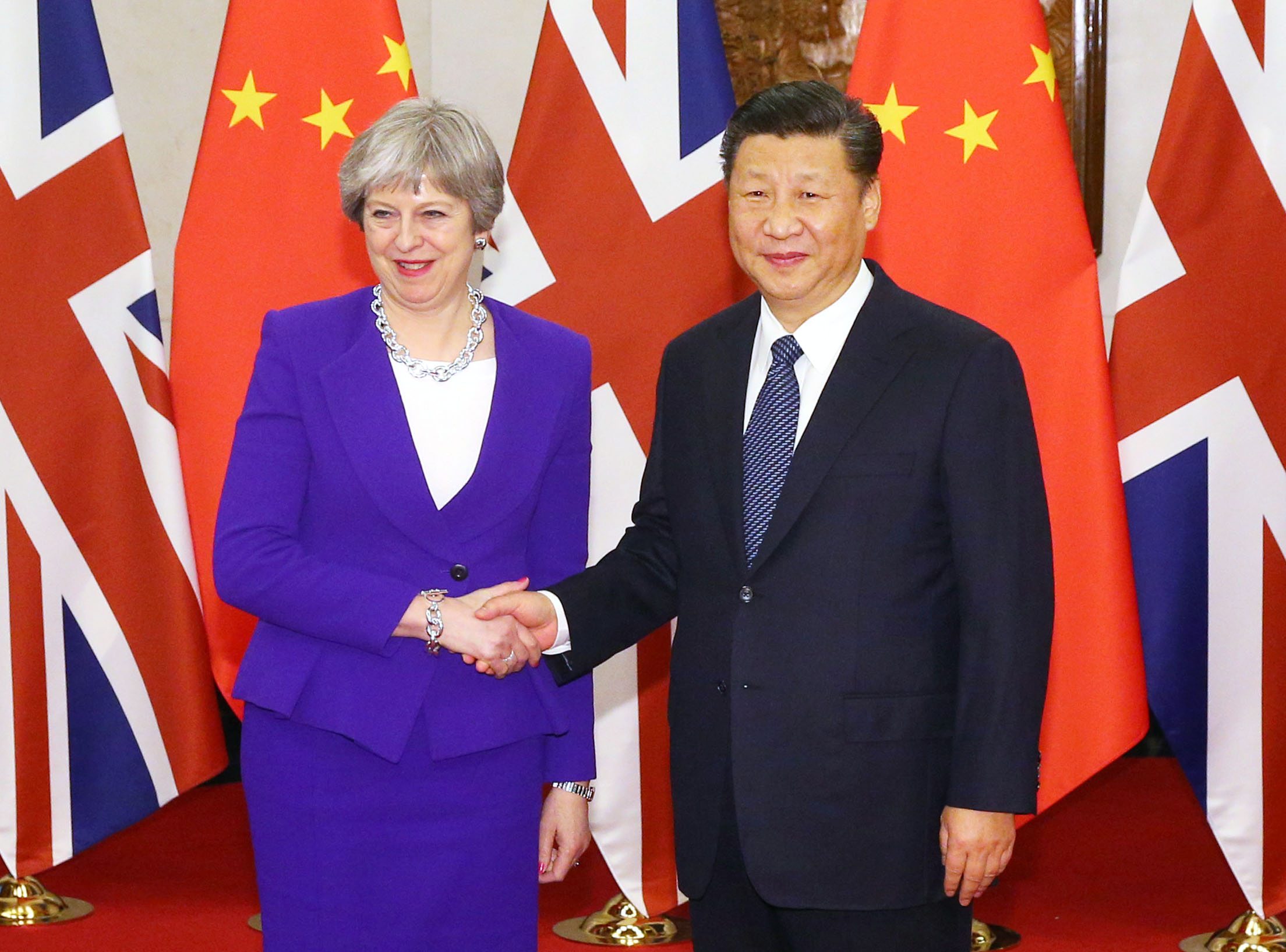 A week of UK deals ex­em­pli­fies Chi­na's grow­ing role in glob­al biotech in­vest­ment
We've re­port­ed about the biotech boom in Chi­na for a while now: both the do­mes­tic mar­ket for new drugs, and in­no­v­a­tive ther­a­pies primed to come out of the coun­try. But there's more to that sto­ry, as Chi­na plants flags glob­al­ly through in­vest­ments. Just ask the UK.
Dur­ing There­sa May's three-day vis­it in Chi­na last week, the British prime min­is­ter's team seized the op­por­tu­ni­ty to en­list Chi­nese sup­port for UK biotech. Deals were signed: Chi­nese in­vestors will in­fuse $1.3 bil­lion in two British ven­ture cap­i­tal firms for their life sci­ence in­vest­ments; new build­ings will spring up at Cam­bridge Sci­ence Park thanks to a $277 mil­lion (£200 mil­lion) joint ven­ture be­tween Cam­bridge's Trin­i­ty Col­lege and Tus Park, a branch of pres­ti­gious Ts­ingHua Uni­ver­si­ty.
Fu­ture Plan­et Cap­i­tal and Eight Great Tech­nolo­gies, the British VC firms in­volved in the fund­ing agree­ment, are both rel­a­tive­ly new firms look­ing to in­vest in lo­cal com­pa­nies, with the help of top sci­en­tists and uni­ver­si­ties in the coun­try. Per the MOU, Shen­zhen Qian­hai Sun­flower Fi­nan­cial Ser­vice and an off­shoot of Chi­na Con­struc­tion Bank will in­vest an ini­tial $476 mil­lion.
"These agree­ments are just the be­gin­ning of a long process to en­sure that in­vest­ments are made prof­itably," Dou­glas Hansen-Luke, ex­ec­u­tive chair­man of Fu­ture Plan­et, told the South Chi­na Morn­ing Post.
And then there's the joint ven­ture at Cam­bridge Re­search Park, which blue­prints the de­vel­op­ment of a Bio­hub cater­ing to ear­ly-stage health care com­pa­nies — one of five of­fice and re­search build­ings to­talling 350,000 square feet. The col­lab­o­ra­tion will al­so bring Ts­ingHua and Cam­bridge sci­en­tists to­geth­er for aca­d­e­m­ic ex­changes.
Per­haps sig­nal­ly its recog­ni­tion of Chi­na's rise, the UK BioIn­dus­try As­so­ci­a­tion (BIA) has launched a spe­cial in­ter­est group aim­ing at shar­ing knowl­edge and ex­pe­ri­ences in ex­pand­ing busi­ness with Chi­na.
"The reg­u­la­to­ry sys­tem is mov­ing and re­align­ing with the rest of the world, which is why now is the time to en­gage with Chi­nese com­pa­nies and in­vestors," not­ed the BIA blog.
---
British Prime Min­is­ter There­sa May and Chi­nese Pres­i­dent Xi Jin­ping shake hands be­fore their talks at the Diaoyu­tai state guest­house in Bei­jing on Feb. 1, 2018 Ky­o­do via AP Im­ages