A2 Bio­ther­a­peu­tics nabs $71M-plus Se­ries B for se­lec­tive cell ther­a­py pipeline
More than 15 years af­ter beat­ing can­cer him­self, A2 Bio­ther­a­peu­tics CEO Scott Forak­er has pulled in a $71.5 mil­lion Se­ries B round to send a mys­tery can­di­date for sol­id tu­mors in­to the clin­ic.
"It's quite per­son­al for me and I re­al­ly am dri­ven to make a dif­fer­ence," said Forak­er, a non-Hodgkin's lym­phoma sur­vivor. "I know what it's like to sit in an in­fu­sion chair for hours and get dos­es of chemother­a­py."
The Agoura Hills, CA-based biotech is work­ing on an en­gi­neered T-cell ther­a­py, which us­es an ac­ti­vat­ing and block­ing mech­a­nism to se­lec­tive­ly tar­get can­cer cells. The ac­ti­va­tor at­tacks tu­mor cells, while the block­er rec­og­nizes nor­mal cells and pro­tects them.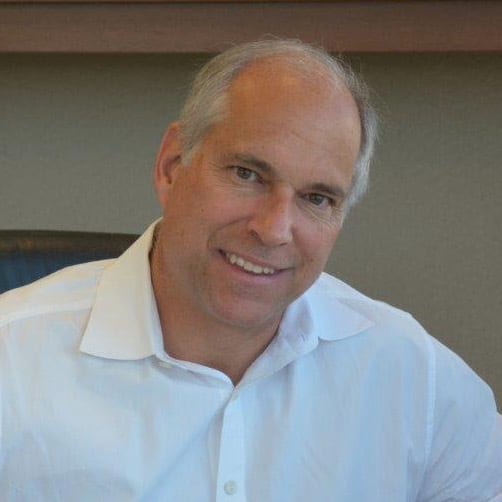 Scott Forak­er
"The de­struc­tion of nor­mal cells as you're try­ing to kill the tu­mor cells is quite a prob­lem," Forak­er said. "Most can­cer ther­a­peu­tics re­al­ly try to care­ful­ly bal­ance pro­vid­ing enough tox­i­c­i­ty to kill the cells, but not so much that it harms the nor­mal cells too much."
Forak­er — along with rough­ly half of A2's staff of more than 40 — came by way of Am­gen. For the last 8 years, he served as VP and gen­er­al man­ag­er of the com­pa­ny's biosim­i­lars di­vi­sion. But when fel­low Am­gen col­league Sasha Kamb left to start A2, "every­one was quite in­trigued," Forak­er said. The op­por­tu­ni­ty arose to join Kamb at A2 last May, and he jumped.
A2 has al­so tapped William Go, for­mer VP of clin­i­cal de­vel­op­ment at Kite Phar­ma, and Michelle Kreke, who led Kite's process de­vel­op­ment, to its team. "We think we've com­bined the best of biotech… R&D drug de­vel­op­ment," Forak­er said.
The biotech emerged from stealth mode last year with a $57 mil­lion Se­ries A and its sights set on the clin­ic. While Forak­er didn't di­vulge much about the com­pa­ny's pipeline, he said the Se­ries B will fund work on three can­di­dates, the first of which is ex­pect­ed to hit the clin­ic in 2022. The two oth­ers, he said, are not far be­hind.
"This is a re­al­ly fas­ci­nat­ing new tech­nol­o­gy that has the po­ten­tial to rev­o­lu­tion­ize the way… sol­id tu­mor can­cers are treat­ed," he said. The com­pa­ny will work close­ly with the FDA over the next year on clin­i­cal de­vel­op­ment plans, he added.
Se­ries B fi­nanc­ing will al­so sup­port the ex­pan­sion of A2's pipeline be­yond its cur­rent three can­di­dates. A2 re­searchers be­lieve dif­fer­ent com­bi­na­tions of ac­ti­va­tors and block­ers can be used to treat dif­fer­ent types of can­cers.
"The po­ten­tial of this ther­a­py is quite vast which is part of the rea­son we're so ex­cit­ed about it, (and) anx­ious to get it in­to hu­man clin­i­cal test­ing," Forak­er said.