#AACR18: Roche spot­lights promis­ing sub­group re­spons­es for lung can­cer com­bo with Tecen­triq
Mer­ck and Bris­tol-My­ers Squibb aren't the on­ly big play­ers look­ing to make a splash in front­line lung can­cer. Roche is al­so look­ing to el­bow in, and it's of­fered up a look at some ad­di­tion­al IM­pow­er150 da­ta at AACR to back up their shot.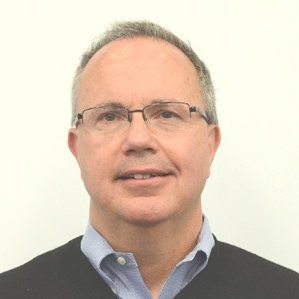 Alan San­dler
We al­ready know that Roche ex­ecs gave a pre­lim­i­nary thumbs up for its piv­otal IM­pow­er150 tri­al, study­ing a com­bi­na­tion of Tecen­triq, Avastin and chemo in front­line non­squa­mous non-small cell lung can­cer and hit­ting a haz­ard ra­tio of 0.62 for the full group of pa­tients in the study. Pro­gres­sion Free Sur­vival in the main group was a me­di­an 8.3 months com­pared to 6.8 months in the con­trol, a mar­gin­al gain which isn't like­ly to stir much ex­cite­ment.
We're find­ing out at AACR, though, that the line­up of ther­a­pies al­so stood out in some key sub­groups with par­tic­u­lar­ly en­cour­ag­ing pro­gres­sion-free sur­vival da­ta.
Look­ing at one EGFR/ALK+c sub­group, Roche is re­port­ing a me­di­an pro­gres­sion-free sur­vival rate of 9.7 months — and a haz­ard ra­tion of 0.59 — com­pared to the con­trol arm with a 6.1 month PFS rate. Among 59 pa­tients in the EGFR ex­on 19 dele­tion of L858R group the haz­ard ra­tio hit 0.42, with a 10.2 month PFS com­pared to 6.1 months. And in pa­tients with liv­er metas­tases the PFS was 8.2 months com­pared to 5.4 months, with an HR of 0.40. In pa­tients with­out liv­er metas­tases, the HR jumps to 0.64.
Those kinds of num­bers in these par­tic­u­lar sub­groups are huge­ly im­por­tant, says Alan San­dler, glob­al head of the lung can­cer fran­chise at Genen­tech, as this is the first time in­ves­ti­ga­tors are get­ting a close look at these pa­tients' re­sponse.
San­dler al­so not­ed that they saw pos­i­tive re­sults for both low and high PD-L1 ex­pressers, un­der­scor­ing a trend where the high ex­pressers are like­ly to see an en­hanced ben­e­fit from lung can­cer com­bos, with low ex­pressers still gain­ing a sig­nif­i­cant re­sponse as well.
I talked to San­dler ahead of the post­ing at AACR. One ob­jec­tion that's been raised to the three-drug reg­i­men is that it adds a cost­ly ther­a­py to the mix. But he doesn't think that price will be a bar­ri­er to fu­ture use.
"If there's a clin­i­cal ben­e­fit," says San­dler, "there will be us­age."
There are al­so plen­ty of ways that a price on a par­tic­u­lar com­bi­na­tion can be worked so that there isn't nec­es­sar­i­ly a cost hur­dle to over­come, he adds.
Roche still has fur­ther to go in col­lect­ing more ma­ture sur­vival da­ta from the study. That will ar­rive at a fu­ture con­fer­ence. But they're in the mix to­day, even as Mer­ck steals the show with its Keytru­da/chemo com­bo.