Ab­b­Vie adds more stel­lar da­ta on ABT-494 — this time for atopic der­mati­tis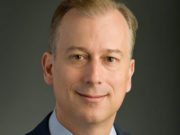 Michael Sev­eri­no
ABT-494 has de­liv­ered stel­lar re­sults in a Phase IIb study for atopic der­mati­tis, scor­ing a big win for Ab­b­Vie $AB­BV on a drug it counts as one of its most ex­cit­ing late-stage block­buster prospects.
The drug, AKA upadac­i­tinib, hand­i­ly whipped a place­bo group among treat­ment re­sis­tant pa­tients, with a 74% im­prove­ment in a key mea­sure of dis­ease sever­i­ty for the group tak­ing the high dose of their JAK1 drug. Up to 69% of the pa­tients tak­ing one of three dos­es achieved a 75% im­prove­ment.
Here's the score on itch­ing:
Pa­tients treat­ed with upadac­i­tinib ex­pe­ri­enced 69/48/40 per­cent im­prove­ment in itch across the 30/15/7.5 mg upadac­i­tinib dos­es, as mea­sured by the pru­ri­tus nu­mer­i­cal rat­ing scale (NRS), com­pared to 10 per­cent for pa­tients re­ceiv­ing place­bo (p<0.001/0.001/0.01, re­spec­tive­ly).
Those kind of da­ta bode well for Ab­b­Vie, which is look­ing to tack­le a field that is go­ing through an up­heaval spurred by new drugs like Dupix­ent. Ab­b­Vie chose to walk away from some big part­ner­ships to fo­cus on its in-house drug, con­vinced that they were on to a win­ner. And these num­bers look bet­ter than Dupix­ent's.
Just a few months ago Ab­b­Vie re­port­ed great re­sults from its first late-stage rheuma­toid arthri­tis study us­ing ABT-494.
"We are ex­cit­ed by the re­sults of this study, which show that upadac­i­tinib has the po­ten­tial to be an im­por­tant treat­ment op­tion for pa­tients with atopic der­mati­tis," said Michael Sev­eri­no, ex­ec­u­tive vice pres­i­dent, re­search and de­vel­op­ment and chief sci­en­tif­ic of­fi­cer, Ab­b­Vie. "We look for­ward to ad­vanc­ing upadac­i­tinib to Phase 3 stud­ies in 2018. Ab­b­Vie's con­tin­ued progress across our upadac­i­tinib clin­i­cal de­vel­op­ment pro­gram fur­ther demon­strates that se­lec­tive in­hi­bi­tion of the JAK1 path­way may be a nov­el ther­a­peu­tic ap­proach across a broad range of im­mune-me­di­at­ed dis­eases."