Ab­b­Vie boasts a PhI­II sweep for top pso­ri­a­sis con­tender risankizum­ab, but it has lots of com­pe­ti­tion
Ab­b­Vie paid Boehringer $595 mil­lion up­front to li­cense rights to risankizum­ab in ear­ly 2016, and this morn­ing the com­pa­ny dis­played a late-stage dataset on pso­ri­a­sis ex­plain­ing why they want­ed this drug so bad­ly, stay­ing on track to cre­at­ing a new fran­chise play­er the phar­ma com­pa­ny be­lieves can reg­is­ter $4 bil­lion to $5 bil­lion in peak an­nu­al sales.
In a Phase III dou­ble head­er, re­searchers pit­ted the drug against two key — though fad­ing — last-gen­er­a­tion main­stays in the field, Ste­lara (ustek­inum­ab) and its own mega-drug Hu­mi­ra (adal­i­mum­ab). Their top prospect came through on all scores, out­pac­ing the oth­er two in clear­ing pso­ri­a­sis while the place­bo arm com­par­i­son num­bers bare­ly budged.
PASI 90 — a 90% clear­ance rate — came in at 75% twice and 72% for their 150 mg dose, com­pared to a set of ri­val drug re­spons­es rang­ing in the 40s. At one year, 56% and 60% of risankizum­ab pa­tients achieved com­plete skin clear­ance (PASI 100) com­pared to Ste­lara.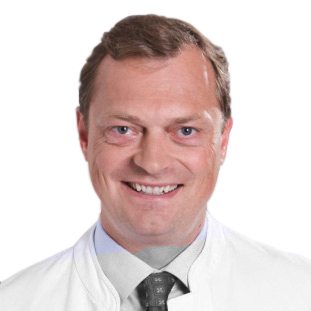 Kris­t­ian Re­ich
Ab­b­Vie re­port­ed:
Across all three tri­als, all pri­ma­ry and ranked sec­ondary end­points achieved p-val­ues of <0.001.
"In this tri­al, 4 out of 5 pa­tients achieved clear or al­most clear skin with risankizum­ab at week 16. High lev­els of skin clear­ance, PASI 90, were al­so seen at week 44 for pa­tients who re­ceived risankizum­ab, with a 12-week dos­ing reg­i­men," said prin­ci­pal in­ves­ti­ga­tor Kris­t­ian Re­ich.
Of course, Ab­b­Vie, like the oth­er de­vel­op­ers out to make a mark in this block­buster field, are go­ing against some soft tar­gets. No­var­tis just rolled out im­pres­sive 5-year fol­lowup da­ta on Cosen­tyx, the first of the new-wave drugs to hit the mar­ket. Since No­var­tis el­bowed in­to the mar­ket, Eli Lil­ly has be­gun field­ing Taltz, Valeant is push­ing the trou­bled Siliq and J&J bagged a key FDA win in Ju­ly for its own block­buster IL-23 con­tender guselkum­ab.
Guselkum­ab slapped aside Hu­mi­ra, with J&J's drug achiev­ing an IGA 0/1 score of 84% ver­sus 67.7% and a PASI 90 of 70% com­pared to 46.8%, re­spec­tive­ly.
In one as­sess­ment of sales po­ten­tial, Guselkum­ab reg­is­tered a peak sales fore­cast of $1.6 bil­lion, which al­so helps il­lus­trate the op­por­tu­ni­ties here.
Ab­b­Vie's drug blocks IL-23 by bind­ing to its p19 sub­unit, and like the oth­er big play­ers in this field, the drug is in Phase III for Crohn's dis­ease and pso­ri­at­ic arthri­tis, with an­oth­er pro­gram be­ing prepped for ul­cer­a­tive col­i­tis.