Ab­b­Vie is go­ing for it in cys­tic fi­bro­sis. But why are they buy­ing the weak Gala­pa­gos port­fo­lio in a $245M deal?
Ab­b­Vie took a hard look at some weak da­ta for Gala­pa­gos' $GLPG dou­ble and triple for cys­tic fi­bro­sis — and de­cid­ed to buy the lot.
We al­ready knew that the Phase II study of the C2 cor­rec­tor GLPG2737 com­bined with Orkam­bi didn't work all that well. Now new da­ta from Gala­pa­gos help prove that adding it to their GLPG2451 and GLPG2222 drugs did noth­ing at all to im­prove re­sults.
The dou­ble alone pro­duced "a mean in­crease in ppFEV1 of ap­prox­i­mate­ly 3%." The triple did no bet­ter.
That is not what you would call stand­out da­ta.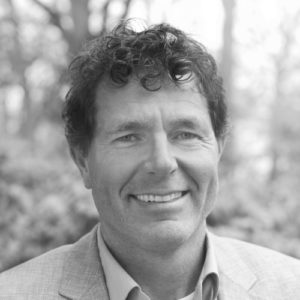 On­no van de Stolpe
Nev­er­the­less, their part­ners at Ab­b­Vie — which some an­a­lysts had ex­pect­ed to walk away from the whole thing — in­stead agreed to pay Gala­pa­gos $45 mil­lion in cash and up to $200 mil­lion in mile­stones as it brings the port­fo­lio in house. Ab­b­Vie now plans to put its R&D or­ga­ni­za­tion to work on a com­bi­na­tion ap­proach, in­clud­ing dis­cov­ery work to come up with bet­ter can­di­dates than what they start with in the clin­ic.
"We be­lieve that Ab­b­Vie is well-equipped to fur­ther de­vel­op this CF port­fo­lio and to come up with a com­pet­i­tive triple com­bi­na­tion prod­uct for CF pa­tients," said On­no van de Stolpe, CEO of Gala­pa­gos.
Gala­pa­gos is keep­ing rights to GLPG-2737 in non-CF in­di­ca­tions.
The fee­ble ini­tial re­sults leave Ver­tex in the dri­ver's seat, where it's been for sev­er­al years now as they build their own triple to ex­pand their reach in this pa­tient pop­u­la­tion. The on­ly chal­lenger that has emerged out of the pack so far has been Pro­teosta­sis $PTI, which has some good — though very ear­ly-stage da­ta — to pro­vide the day-traders some­thing to chat about.
Some of the an­a­lysts who fol­low this field were left scratch­ing their heads over Ab­b­Vie's move. The phar­ma com­pa­ny has a rep for look­ing to vault in­to the lead with best-in-class can­di­dates, ruth­less­ly leav­ing be­hind drugs and part­ner­ships which don't mea­sure up.
Jef­feries' Michael Yee was one of the puz­zled play­ers try­ing to fig­ure out Ab­b­Vie's mo­tive.
(W)e think the first da­ta out to­day on triple is dis­ap­point­ing, and it re­mains to be seen if AB­BV is just tak­ing it over to eval­u­ate the op­tions and doesn't se­ri­ous­ly plan to do much or will ac­tu­al­ly move oth­er fu­ture triples in­to Phase I/II. Cur­rent­ly the com­peti­tor does not ap­pear to have any triples that are of rel­e­vance at this time.