Ab­b­Vie preps an FDA pitch of promis­ing PhI­II da­ta for block­buster hope­ful elagolix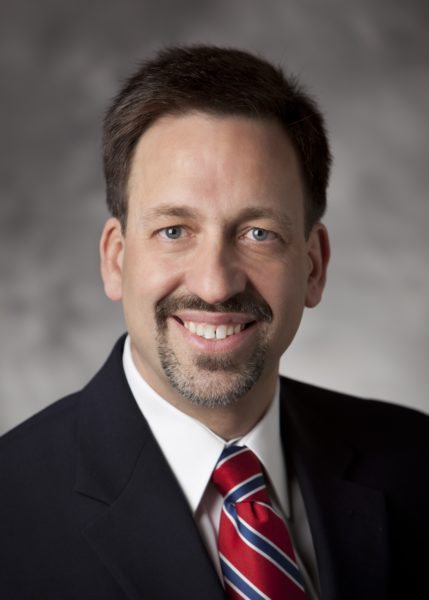 Hugh Tay­lor
Ab­b­Vie is rolling out the Phase III da­ta it will de­liv­er to the FDA lat­er this year in search of a block­buster ap­proval for elagolix, a top late-stage prospect in their pipeline aimed at crip­pling bouts of en­dometrio­sis. And the in­ves­ti­ga­tors in the study have put some sol­id da­ta on dis­play at the 13th World Con­gress on En­dometrio­sis in Van­cou­ver this af­ter­noon.
In an ab­stract shared with End­points News ear­li­er in the week, Ab­b­Vie re­port­ed that the drug — an oral go­nadotropin-re­leas­ing hor­mone (GnRH) re­cep­tor an­tag­o­nist — demon­strat­ed some clear, dose-de­pen­dent re­spons­es that eas­i­ly out­paced the place­bo arms in two Phase III tri­als, each with more than 800 women en­rolled in them. Both stud­ies tracked clin­i­cal re­spons­es for dys­men­or­rhea — acute and po­ten­tial­ly dis­abling men­stru­al pain — as well as non­men­stru­al pelvic pain.
Ab­b­Vie got this drug in a $575 mil­lion deal it struck in 2010 with Neu­ro­crine $NBIX, which stands to earn a roy­al­ty pay­out on an ap­proval. Just weeks ago Neu­ro­crine won an ap­proval for In­grez­za (val­be­nazine) for tar­dive dysk­i­ne­sia.
In the first elagolix study the low- and high-dose arms reg­is­tered a clin­i­cal re­sponse of 46.4% and 75.8% com­pared to 19.6% of the place­bo arm for dys­men­or­rhea af­ter three months. The sec­ond study de­liv­ered re­mark­ably sim­i­lar re­sults: 43.4% and 72.4% for the low and high dos­es com­pared to 22.7% for the place­bo arm.
The co-pri­ma­ry end­point of non­men­stru­al pelvic pain al­so pro­duced a sta­tis­ti­cal­ly sig­nif­i­cant re­sponse, though the place­bo re­sponse was marked­ly high­er: 50.4% and 54.5% for the two dos­es in one tri­al; 49.8% and 57.8% for the sec­ond tri­al. The place­bo pa­tients ex­pe­ri­enced a 36.5% re­sponse.
"That's ex­act­ly what I would have ex­pect­ed," lead in­ves­ti­ga­tor Hugh Tay­lor tells me. With reg­u­lar men­stru­al pain women are more like­ly to bet­ter gauge the drug's im­pact, while non­men­tru­al pelvic pain can be more vari­able and there­fore more like­ly to leave it­self open to the kind of place­bo re­sponse that many pain drug stud­ies are sus­cep­ti­ble to.
Tay­lor says he rou­tine­ly treats this ail­ment in his prac­tice and ex­pects that an ap­proval will ush­er in a new stan­dard for treat­ing en­dometrio­sis.
"It's not well rec­og­nized," he says, "usu­al treat­ed (ini­tial­ly) with oral con­tra­cep­tives, which of­ten don't work or on­ly par­tial­ly, with side ef­fects…. Hav­ing new op­tions will bring an uptick in recog­ni­tion." And with added recog­ni­tion, he adds, you can ex­pect to find more docs us­ing elagolix.
Right now the gen­er­al con­sen­sus in the med­ical com­mu­ni­ty is that about 5% to 10% of women in their re­pro­duc­tive years suf­fer from dis­abling bouts of this ail­ment.
An­oth­er late-stage pro­gram for elagolix has been un­der­way for uter­ine fi­broids, which an­a­lysts be­lieve will like­ly be an­nounced in Q3. The cur­rent study for en­dometrio­sis is be­ing pub­lished in the New Eng­land Jour­nal of Med­i­cine.
Ab­b­Vie has been mov­ing sys­tem­at­i­cal­ly to­ward fil­ing the drugs, de­clar­ing its sec­ond Phase III suc­cess for this drug more than a year ago. A spokesper­son for the com­pa­ny says the fil­ing will come lat­er this year. And some an­a­lysts fol­low­ing the com­pa­ny have tapped it as a drug like­ly to earn more than a bil­lion dol­lars a year, mark­ing it as a sig­nif­i­cant part of Ab­b­Vie's mul­ti-bil­lion dol­lar ef­fort to pre­pare for a day when Hu­mi­ra will no longer be able to de­liv­er the bulk of its rev­enue.