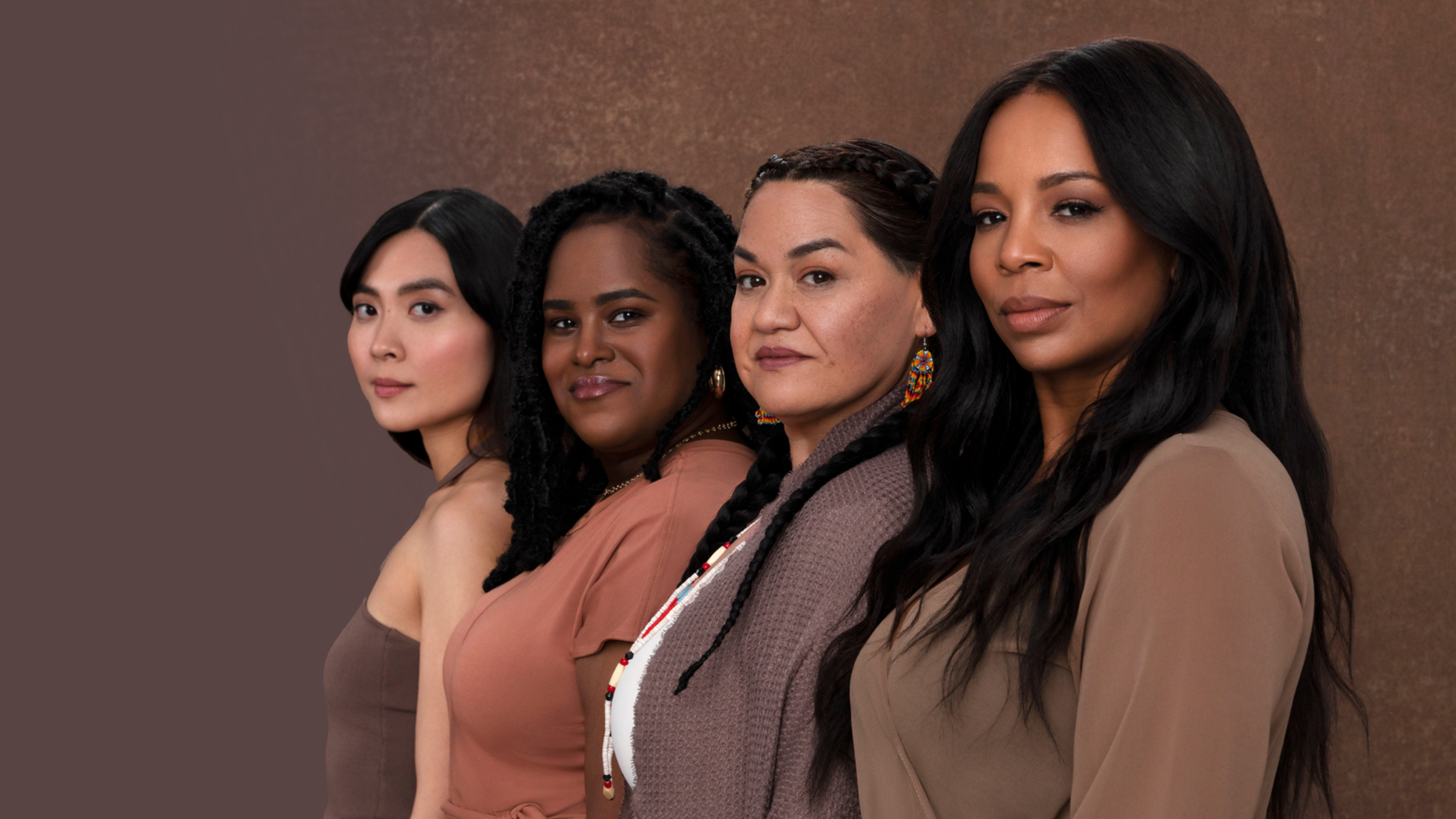 Credt: Allergan Aesthetics (AbbVie)
Ab­b­Vie teams up with Shut­ter­stock to re­de­fine beau­ty in lat­est aes­thet­ics cam­paign
Ab­b­Vie is set­ting out to change beau­ty stan­dards in aes­thet­ics mar­ket­ing — and to do so, it's team­ing up with Shut­ter­stock.
The phar­ma gi­ant's Al­ler­gan Aes­thet­ics unit an­nounced the new part­ner­ship last week as part of its Dri­ving Racial Eq­ui­ty in Aes­thet­ic Med­i­cine, or DREAM Ini­tia­tive, co-found­ed by Skin­bet­ter Sci­ence. In ad­di­tion to pub­lish­ing a new re­port on in­clu­siv­i­ty in beau­ty mar­ket­ing, ti­tled "Forces of Beau­ty," Ab­b­Vie will launch an ac­com­pa­ny­ing video se­ries pro­duced by Shut­ter­stock Stu­dios.
The videos will spot­light four women and their thoughts on var­i­ous top­ics cov­ered in the re­port, in­clud­ing ap­pro­pri­a­tion, a his­to­ry of beau­ty stan­dards and defin­ing beau­ty. Shut­ter­stock is al­so un­veil­ing a roy­al­ty-free gallery, rep­re­sen­ta­tive of "every gen­der, eth­nic­i­ty, cul­ture, age, and body type."
"Most of the vi­su­als used in ad­ver­tis­ing and brand­ing do not re­flect the di­ver­si­ty we see around us every day, and an on­line search of im­agery re­veals just how un­der­rep­re­sent­ed many groups are in this space," Aiden Darné, VP and glob­al head of Shut­ter­stock Stu­dios, said in a news re­lease.
On­ly 31% of women agree that to­day's beau­ty stan­dards are achiev­able, ac­cord­ing to the DREAM project's sur­vey of around 4,000 women be­tween the ages of 21 to 65. And one in four Black, Lati­na and mul­tira­cial women deemed so­ci­ety's beau­ty stan­dards as racist.
"I see cul­tur­al ap­pro­pri­a­tion now more than ever. Black women don't get ac­knowl­edged for beau­ty like oth­er races and cul­tures do. I feel like we're robbed," a woman named Kiyah, who's al­so fea­tured in a video, said in the re­port.
Ac­cord­ing to the re­port, 38% of women sur­veyed agreed that the biggest change they'd like to see is "re­al women in beau­ty and ad­ver­tis­ing."
"A good rea­son to seek aes­thet­ic treat­ment is be­cause you want to. Not that you feel pres­sured by so­ci­ety's views of beau­ty," Si­mone Hopes, a physi­cian as­sis­tant and DREAM am­bas­sador, said in the re­port.
The re­port was pub­lished less than two weeks af­ter Ab­b­Vie un­veiled its lat­est "See Your­self" Botox Cos­met­ic cam­paign, fea­tur­ing 25 re­al pa­tients who tell their sto­ries be­fore and af­ter Botox treat­ment in short video clips. The mar­ket­ing push comes as Botox gains a longer-last­ing com­peti­tor, Re­vance's Daxxi­fy, which was ap­proved ear­li­er this month. While peo­ple us­ing Botox may need to re­turn for in­jec­tions every three to four months, Daxxi­fy po­ten­tial­ly re­quires just two in­jec­tions per year.
Botox Cos­met­ic earned Ab­b­Vie $695 mil­lion last quar­ter alone, not ac­count­ing for an­oth­er $678 mil­lion in ther­a­peu­tic set­tings.
"Our re­search pro­vides aes­thet­ics prac­ti­tion­ers, me­dia, and in­dus­try lead­ers in­sights to bet­ter un­der­stand the dy­nam­ic be­tween beau­ty and racial iden­ti­ty for women with­in the Unit­ed States. Let's make the world of aes­thet­ics more in­clu­sive and bet­ter serve all pa­tients," the DREAM cam­paign web­site states.
This isn't Shut­ter­stock's first Big Phar­ma part­ner­ship. Back in 2020, the com­pa­ny paired with GSK to launch the "HIV in View" cam­paign fea­tur­ing im­ages and videos de­pict­ing "what it re­al­ly means to live with HIV."