Ab­b­Vie's top ex­ecs paint a rosy pic of the mega-block­buster fu­ture loom­ing for Hu­mi­ra and PhI­II drugs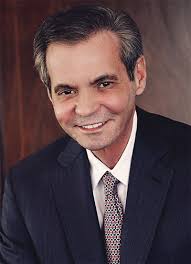 Richard Gon­za­lez
Ab­b­Vie's top ex­ec­u­tive team has looked to the near fu­ture — and it is a fine and cheery place un­ham­pered by gener­ics or pric­ing pledges.
CEO Rick Gon­za­lez, CFO Bill Chase and CSO Michael Sev­eri­no sat down with Leerink's Ge­of­frey Porges for a 90-minute dis­cus­sion about the com­pa­ny, giv­ing them a chance to out­line a bull­ish sce­nario for the next few years — which in­cludes some jaw-drop­ping fore­casts for its fran­chise drug Hu­mi­ra as well as its two top drugs in the late-stage pipeline.
In Porges' telling of the meet­ing, the Ab­b­Vie $AB­BV team be­lieves it has cleared a thick­et of po­ten­tial biosim­i­lar com­pe­ti­tion to Hu­mi­ra, giv­ing them a clear and open mar­ket path­way that stretch­es out to 2022 as the com­pa­ny beefs up its peak rev­enue to $20 bil­lion. And they are mighty fond of two of their top ex­per­i­men­tal drugs — ABT-494/upadac­i­tinib and the an­ti-IL-23 an­ti-in­flam­ma­to­ry drug risankizum­ab — each of which could spawn fran­chise sales of $4 bil­lion to $5 bil­lion.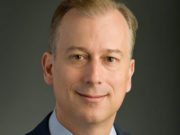 Michael Sev­eri­no
Ab­b­Vie paid Boehringer $595 mil­lion up­front to li­cense rights to risankizum­ab in ear­ly 2016 and now see it as a core piece of a fu­ture $30 bil­lion im­munol­o­gy fran­chise.
Al­so, af­ter start­ing the year with Pres­i­dent Don­ald Trump trum­pet­ing his op­po­si­tion to out­ra­geous drug pric­ing, they're fin­ish­ing it con­fi­dent that noth­ing go­ing on in Wash­ing­ton DC — or any­where in the US health­care sys­tem — threat­ens their rosy sce­nario.
Notes Porges:
In the mean­time, the com­pa­ny ap­pears in­creas­ing­ly con­fi­dent about the do­mes­tic con­tract­ing, pric­ing, and reg­u­la­to­ry en­vi­ron­ment, sug­gest­ing that its "one price in­crease per year" com­mit­ment ap­plies on­ly to 2017 and could be re­vis­it­ed in 2018.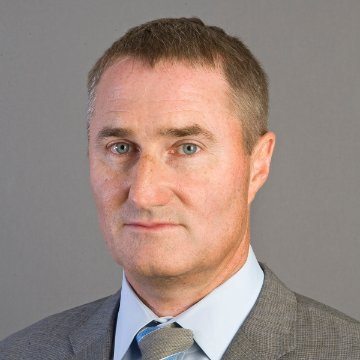 Ge­of­frey Porges, Leerink
Gon­za­lez start­ed the year with a pre­sen­ta­tion at JP­Mor­gan that in­clud­ed a promise to lim­it an­nu­al price hikes to sin­gle dig­its, cap­ping it at just un­der 10% with once-off in­creas­es — in­stead of steadi­ly up­ping the ante with stag­gered price hikes — as the phar­ma in­dus­try grap­pled with se­vere crit­i­cism that spurred a num­ber of com­pa­nies to make a pub­lic pledge to rein in the big in­creas­es that in­flat­ed fran­chise rev­enue.
"There's a strong de­bate go­ing on right now about pric­ing," Gon­za­lez told in­vestors, ac­cord­ing to a Reuters re­port at the time. "We need to make sure we are op­er­at­ing in an ap­pro­pri­ate way … and demon­strat­ing the val­ue of the prod­ucts that we have."
We'll see soon enough if the 2017 pledge goes any fur­ther than 2017.