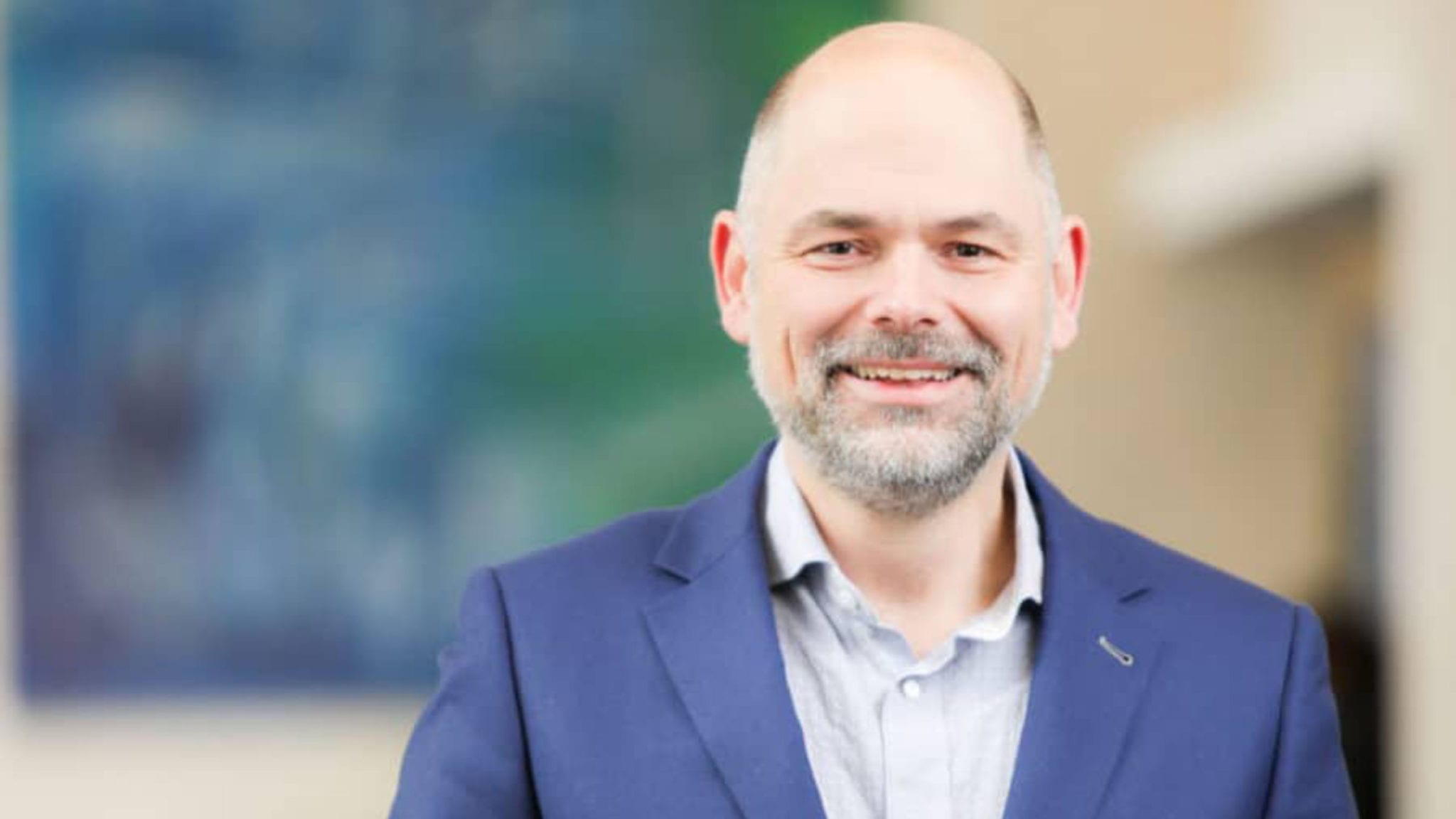 David de Graaf, Abcuro CEO (Photo: Partners Innovation Fund)
Abcuro will take an an­ti-KL­RG1 an­ti­body in­to the clin­ic with new fund­ing, and has big plans for an­oth­er
A lit­tle over two years af­ter pulling in its first Se­ries A raise, au­toim­mune dis­ease and can­cer play­er Abcuro has some more cash to play with.
The New­ton, MA-based biotech com­plet­ed what it's call­ing a Se­ries A-1 fundrais­ing round, net­ting $42 mil­lion to ad­vance two an­ti­bod­ies that tar­get KL­RG1 in the hopes of mod­u­lat­ing cy­to­tox­ic T and NK cells. Abcuro's raise gives it a lit­tle over two years of run­way, CEO David de Graaf told End­points News, and enough fund­ing to run two clin­i­cal tri­als for a lead an­ti­body and pre­pare its sec­ond an­ti­body for IND stud­ies.
That lead can­di­date is an­ti­body ABC008, seek­ing to treat spo­radic in­clu­sion body myosi­tis, an au­toim­mune dis­ease where pa­tients' skele­tal mus­cles are at­tacked. In this in­di­ca­tion, the T cells present KL­RG1 and en­ter the mus­cle fibers them­selves, lead­ing to a chron­ic pro­gres­sion of the dis­ease.
Where­as oth­er im­mune dis­eases may wax and wane, de Graaf said, IBM pa­tients suf­fer ap­prox­i­mate­ly 10% skele­tal mus­cle loss each year and ul­ti­mate­ly end up bedrid­den over 10 to 15 years. The symp­toms start small, with in­di­vid­u­als first los­ing fine mo­tor func­tion and notic­ing they may not be able to but­ton their coats, for ex­am­ple. But with no avail­able treat­ment, the dis­ease ends up af­fect­ing pa­tients' qual­i­ty of life while they're es­sen­tial­ly forced to just roll with the punch­es.
Cor­ti­cos­teroids, a treat­ment typ­i­cal­ly used in oth­er au­toim­mune dis­eases, have not shown to be ef­fec­tive in IBM, de Graaf said. Oth­er tri­als have been run to try to build up mus­cle mass, but Abcuro aims to dif­fer­en­ti­ate it­self by in­stead try­ing to get rid of the T cells in the mus­cles them­selves.
"The T cells in the com­plex of the mus­cle are ex­treme­ly abun­dant," de Graaf said. "No one has just tried to af­fect those T cells to see if that would help out the dis­ease. That's the the­sis be­hind the com­pa­ny."
Abcuro ex­pects to launch a sin­gle as­cend­ing-dose tri­al in IBM in the first half of this year that will en­roll be­tween 20 and 35 pa­tients. Ear­ly signs have shown that one dose of the an­ti­body can af­fect T cell lev­els for any­where be­tween 1 and 3 months, de Graaf said.
ABC008 is al­so be­ing de­vel­oped for a sec­ond, un­named in­di­ca­tion.
Abcuro's oth­er an­ti­body is known as ABC015, seek­ing to re­store T and NK cell func­tion in sol­id tu­mors. This an­ti­body, as op­posed to its coun­ter­part, helps the body re­al­ize it's host­ing a tu­mor and tries to di­rect the im­mune sys­tem to at­tack it.
First be­ing stud­ied in mul­ti­ple myelo­ma, ABC015 works sim­i­lar­ly to oth­er check­point in­hibitors such as those tar­get­ing PD1. But the tar­get, KL­RG1, is the same as ABC008, even if the process is dif­fer­ent.
"ABC008 on­ly us­es KL­RG1 re­al­ly as an ad­dress. Es­sen­tial­ly it iden­ti­fies the cells and we kill the whole cell. We don't af­fect the func­tion, we just count on its pres­ence. In can­cer [with ABC015], we're try­ing to dis­rupt the func­tion as an in­hibito­ry re­cep­tor," de Graaf said. "But our ini­tial fo­cus is re­al­ly on ex­ploit­ing every­thing we know about KL­RG1 and its bi­ol­o­gy."
Mass Gen­er­al Brigham Ven­tures and Sanofi Ven­tures co-led the round, which al­so in­clud­ed Pon­tif­ax Ven­ture Cap­i­tal, Hongsen In­vest­ment Group, RA Cap­i­tal Man­age­ment and Sam­sara Bio­Cap­i­tal, among oth­ers.