Acel­Rx ral­ly quick­ly fiz­zles af­ter FDA of­fers a guard­ed warn­ing about its lat­est pain drug pitch
A lit­tle less than a year af­ter the FDA kicked back Acel­Rx's sub­lin­gual jolt of the pain med sufen­tanil, Dsu­via (ARX-04), in search of more safe­ty da­ta, in-house re­view­ers at the FDA are ready to hand it over to an out­side pan­el to get their opin­ion on its po­ten­tial.
In a cov­er memo, the FDA's Sharon Hertz said last year's CRL was prompt­ed by two key con­cerns: "the safe­ty of sufen­tanil sub­lin­gual tablets 30 mcg in pa­tients re­quir­ing the max­i­mum dos­ing pro­posed for la­bel­ing and the risk of mis­placed tablets."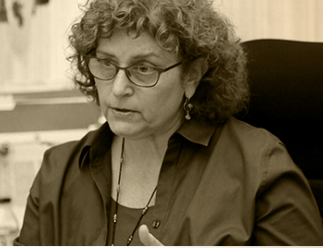 Sharon Hertz
On the safe­ty ques­tion, the com­pa­ny came back and pro­posed a re­duc­tion in the max­i­mum num­ber of tablets from 24 to 12 a day. But a vig­i­lant FDA — sen­si­tive to the con­tro­ver­sy over opi­oid abuse — still has some wor­ries about the small pills re­quired, wor­ried that they could be eas­i­ly lost and abused, or ex­pose any­one who comes across them — in­clud­ing chil­dren — to a dead­ly risk.
Writes Hertz:
The con­cern re­gard­ing mis­placed tablets, with as­so­ci­at­ed risks of abuse, mis­use, and ac­ci­den­tal ex­po­sure, will be a sig­nif­i­cant dis­cus­sion point at this meet­ing. The risks as­so­ci­at­ed with sufen­tanil sub­lin­gual tablets 30 mcg in­clude res­pi­ra­to­ry de­pres­sion, par­tic­u­lar­ly re­sult­ing from ac­ci­den­tal ex­po­sure, in­abil­i­ty to ac­count for the drug due to its small tablet size. In par­tic­u­lar, pa­tients and providers may not be aware of a dropped tablet, and when aware, may not be able to re­cov­er it. The dis­cus­sion will in­clude con­sid­er­a­tion of po­ten­tial risk mit­i­ga­tion pro­pos­als. In ad­di­tion, a point of dis­cus­sion for this Ad­vi­so­ry Com­mit­tee Meet­ing is whether the over­all ben­e­fit/risk pro­file is fa­vor­able.
The over­all tone sup­port­ing the ef­fi­ca­cy of the drug and the work on safe­ty ini­tial­ly sat­is­fied in­vestors, who drove the stock $ACRX up 30% on first re­view. But it didn't hold. By mid-morn­ing the stock was up on­ly a few points.
Not sur­pris­ing­ly, in­ves­ti­ga­tors re­port­ed in ear­ly 2016 that ARX-04 cut base­line pain scores by an av­er­age of 2.7 on a 10-point scale. In the sec­ond co­hort, the drop was 3.1 points from a base­line score of 8.1, hit­ting the pri­ma­ry end­point. Most of the pa­tients, 75%, got the pain re­lief they were look­ing for from a sin­gle dose un­der the tongue, while sev­en re­quired two dos­es and two got a third. Three were al­so dosed with mor­phine.