Aclaris ham­mered as hair loss drug flops in PhII, days af­ter FDA took is­sue with Es­ka­ta ads
The top­i­cal treat­ment for alope­cia area­ta that Aclaris Ther­a­peu­tics li­censed from Rigel Phar­ma has failed a mid-stage study for alope­cia area­ta, leav­ing the com­pa­ny with a drug that seems to have caused no harm but no ben­e­fit ei­ther.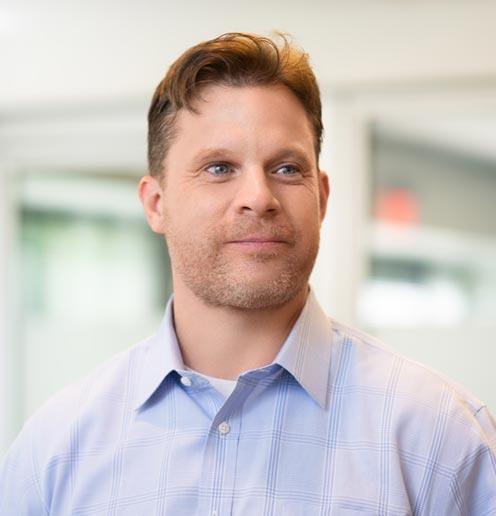 Neal Walk­er Aclaris
While ex­ecs vowed to find a pos­si­ble way for­ward with sub­group analy­sis, the re­sults didn't leave much room for hope. Nei­ther the 0.46% or 0.12% con­cen­tra­tions of ATI-502 proved su­pe­ri­or to place­bo in im­prov­ing scalp hair cov­er­age — at least not in a sta­tis­ti­cal­ly sig­nif­i­cant way. In fact, an un­ex­pect­ed­ly ef­fec­tive ve­hi­cle out­per­formed the low­er dose on sev­er­al end­points, which were al­ter­na­tive mea­sure­ments of hair loss sever­i­ty.
"We are sur­prised and ex­treme­ly dis­ap­point­ed by the re­sults of this Phase 2 tri­al," pres­i­dent and CEO Neal Walk­er said in a state­ment.
So were in­vestors. Aclaris' stock $ACRS has tum­bled 32.58% since the an­nounce­ment Wednes­day at mar­ket close and now sits at $3.00.
It con­tin­ues a down­ward tra­jec­to­ry trig­gered by the FDA's re­quest for Aclaris to pull a pro­mo­tion­al video on a dif­fer­ent treat­ment sev­er­al days ago, stat­ing that the ad "makes false or mis­lead­ing claims" re­gard­ing their hy­dro­gen per­ox­ide top­i­cal so­lu­tion, Es­ka­ta, for raised se­b­or­rhe­ic ker­atoses.
Aclaris is now pin­ning its hopes on the up­com­ing Phase II read­out of ATI-501, an oral JAK1/JAK3 in­hibitor that goes af­ter the same dis­ease. The ba­sic mech­a­nism re­mains the same — stop­ping T cells from launch­ing an at­tack on fol­li­cle cells — but the hope is it will work for more se­vere pa­tients.
Both ATI-501 and ATI-502 were sub­jects of a 2017 li­cense agree­ment, where Aclaris paid Rigel $8 mil­lion up­front for world­wide rights.
"From a hair loss per­spec­tive we still re­main fo­cused on the cat­e­go­ry broad­ly and look for­ward to the re­sults of the oral work lat­er this year," a sub­dued Walk­er told an an­a­lyst on a con­fer­ence call.
While the biotech al­so counts a "soft top­i­cal" JAK in its ar­se­nal — ob­tained from a $20 mil­lion buy­out of St. Louis-based Con­flu­ence Life Sci­ences — Walk­er said they are more in­ter­est­ed in de­ploy­ing it for oth­er types of hair loss as well as atopic der­mati­tis.
Aclaris is al­so test­ing ATI-502 for vi­tili­go, an­dro­ge­net­ic alope­cia and atopic der­mati­tis while await­ing Phase III re­sults for A-101, a top­i­cal ther­a­py for com­mon warts.
So­cial im­age: Shut­ter­stock