Acor­da shares crater af­ter ap­peals court dash­es re­main­ing hopes for sal­vaging Ampyra patents — gener­ics loom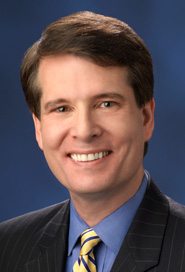 Ron Co­hen
Shares of Acor­da Ther­a­peu­tics $ACOR tanked mid-day Mon­day af­ter the biotech put out the word that a fed­er­al ap­peals court vot­ed 2-to-1 to up­hold an ear­li­er court rul­ing in­val­i­dat­ing their patents on their sole cash cow Ampyra.
And it hurt.
The stock im­me­di­ate­ly slid more than 20% on the news, which opens the door to cheap gener­ic com­pe­ti­tion.
The rul­ing leaves Acor­da wide open to see­ing its on­ly ma­jor drug on the mar­ket at­tacked by gener­ics that have the po­ten­tial for im­me­di­ate­ly carv­ing away its mar­ket. Giv­en the ear­li­er court loss, Acor­da had set in mo­tion a re­struc­tur­ing as it sought to hus­tle ahead with a new drug.
The strat­e­gy was to switch the sales team from Ampyra to In­bri­ja over the sum­mer, but that plan was at least tem­porar­i­ly de­railed by the FDA's ini­tial de­ci­sion to refuse to file the ap­pli­ca­tion last sum­mer. Acor­da now has a PDU­FA date of Oc­to­ber 5, with the com­pa­ny's fate hang­ing in the bal­ance.
Jef­feries' Michael Yee says the com­pe­ti­tion could ar­rive soon.
The court pre­vi­ous­ly al­so re­ject­ed a tem­po­rary in­junc­tion as well. Based on our analy­sis, at least 2 com­pa­nies (Te­va and Hik­ma/Rox­ane) that were clas­si­fied as "first to file" had not yet set­tled and had ten­ta­tive FDA ap­provals of gener­ic Ampyra so could launch, in our view. We count at least 5-6 that had ap­provals but had pre­vi­ous­ly set­tled so those re­main un­clear as to next steps.
"We are dis­ap­point­ed by the Court's de­ci­sion, as we con­tin­ue to be­lieve that our AMPYRA patents re­flect­ed true in­ven­tion and were valid. We are re­view­ing the de­ci­sion and will con­sid­er fu­ture op­tions, in­clud­ing the pos­si­bil­i­ty of a fur­ther ap­peal," said Acor­da CEO Ron Co­hen.