Acor­da writes off $363M drug, ax­ing PhI­II Parkin­son's drug in the wake of 5 pa­tient deaths
Five days af­ter Acor­da said it was sus­pend­ing en­roll­ment af­ter track­ing the deaths of 5 pa­tients from sep­sis in a late-stage study of the Parkin­son's drug tozadenant, the deeply trou­bled biotech says it's de­cid­ed to scrap the drug al­to­geth­er as too dan­ger­ous to keep in the clin­ic.
Ac­cord­ing to Acor­da, re­searchers tracked new in­for­ma­tion about its num­ber two drug in the pipeline that con­vinced the com­pa­ny to dis­con­tin­ue the work on a drug that cost them $363 mil­lion in an all-cash buy­out.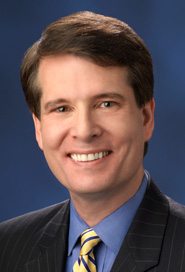 Ron Co­hen
"Pa­tient safe­ty is our top pri­or­i­ty," said Acor­da CEO Ron Co­hen in a state­ment. Acor­da's shares $ACOR were down by 5% more in ear­ly-stage trad­ing. The stock is down 40% in 5 days.
Safe­ty may be Acor­da's top pri­or­i­ty, but drug de­vel­op­ment is crit­i­cal to their very sur­vival. And that is prov­ing dif­fi­cult as the com­pa­ny con­tin­ues to stum­ble over de­vel­op­ment set­backs. Acor­da re­cent­ly had to re­file for an ap­proval on its lead ex­per­i­men­tal ther­a­py af­ter the agency ini­tial­ly re­fused to ac­cept an in­com­plete ap­pli­ca­tion.
Acor­da's cash cow, Ampyra, faces the patent guil­lo­tine next sum­mer, if the courts up­hold a de­ci­sion that would open the door to gener­ic com­pe­ti­tion. With­out an­oth­er drug ready to take its place with the mar­ket­ing team, Acor­da's rev­enue could start to swoon. So at a time the biotech needs to im­press every­one with its abil­i­ty to ex­e­cute — as it did with a drug it pur­chased late in the clin­ic to re­duce the chances of fail­ure — Acor­da con­tin­ues to rack up sna­fus.
Co­hen al­ready trig­gered a deep and painful re­or­ga­ni­za­tion ear­li­er in the year to cut the cash burn, plac­ing part of its pipeline up for auc­tion in or­der to gar­ner some added cash.
Acor­da swooped in to buy Fin­land's Bi­otie in ear­ly 2016 for $363 mil­lion in cash to bag the Phase III Parkin­son's drug and add a bad­ly need­ed late-stage drug to the pipeline. Tozadenant is an oral adeno­sine A2a re­cep­tor an­tag­o­nist that's reg­is­tered proof of con­cept da­ta for re­duc­ing "off" times among Parkin­son's pa­tients tak­ing the stan­dard lev­odopa/car­bidopa rem­e­dy.