Adamas wins its first FDA OK, set­ting up mar­ket launch for a re­for­mu­lat­ed Parkin­son's drug
More than a year af­ter Adamas $ADMS post­ed pos­i­tive re­sults from a piv­otal Phase III study of ADS-5102 — an ex­tend­ed-re­lease ver­sion of the gener­ic Parkin­son's treat­ment aman­ta­dine — the com­pa­ny got a green light from the FDA to sell the ther­a­py.
The drug will be sold as Go­cov­ri.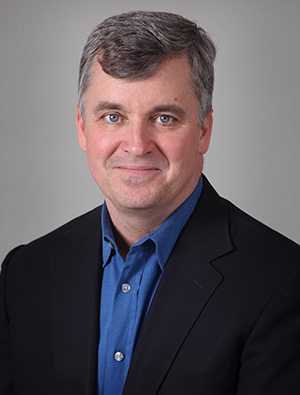 Gre­go­ry Went, CEO
Prob­a­bly not un­ex­pect­ed­ly, the drug was able to beat out a place­bo in sig­nif­i­cant­ly re­duc­ing the side ef­fects of Parkin­son's. And the Emeryville, CA-based biotech boasts that this is the first and on­ly drug ap­proved for "dysk­i­ne­sia in pa­tients with Parkin­son's dis­ease re­ceiv­ing lev­odopa-based ther­a­py" — an or­phan in­di­ca­tion. The ther­a­py is de­signed to help pa­tients who suf­fer from the sharp, in­vol­un­tary move­ment dis­or­der brought on by lev­odopa, com­mon­ly used to con­trol the dis­ease.
In­vestors em­braced the news, send­ing shares rock­et­ing up 57%.
The gener­ic drug, though, is al­ready used off la­bel for dysk­i­ne­sia, which may well in­ter­fere with the com­pa­ny's sales ex­pec­ta­tions. Walid Gel­lad, an as­so­ciate pro­fes­sor of med­i­cine at the Uni­ver­si­ty of Pitts­burgh, high­light­ed the off la­bel use in a Tweet.
I want every­one to know that this new Parkin­son's drug is just long-act­ing ver­sion of aman­ta­dine, al­ready used off la­bel for same pur­pose. https://t.co/un5MpmL9IX

— Walid Gel­lad (@walidgel­lad) Au­gust 24, 2017
The ap­proval marks a ma­jor shift for Adamas, which has been lin­ing up job of­fers for 59 sales ex­ecs they be­lieve can reach the vast ma­jor­i­ty of the physi­cians and spe­cial­ists who han­dle the bulk of the cas­es. And the team there has been lay­ing the ground­work with pay­ers to help roll out the drug.
What Adamas doesn't have right now is a price. "We an­tic­i­pate a list price for Go­cov­ri around the range of the pre­vi­ous dis­clo­sure: $10K – $30K," the com­pa­ny told me in an email. The fi­nal price, they say, will be heav­i­ly in­flu­enced by pa­tient ac­cess. In the US, whole­sale prices are typ­i­cal­ly heav­i­ly dis­count­ed for ma­jor pay­ers.
The gener­ic drug is sold by on­line phar­ma­cies, of­ten for the flu or Parkin­son's, for a lit­tle more than $2 per 100 mg cap­sule.
Adamas ran two Phase III stud­ies for the drug, demon­strat­ing that it trig­gered a 37% re­duc­tion in Uni­fied Dysk­i­ne­sia Rat­ing Scale (UDysRS) to­tal score vs. 12 per­cent for place­bo at week 12. The re­sults were con­firmed in the sec­ond study, with Go­cov­ri achiev­ing a 46% re­duc­tion in UDysRS vs. 16% for place­bo.
The drug launch starts in Jan­u­ary, ac­cord­ing to Adamas, which can now wrap up its pre-launch ef­forts.
"To­day's ap­proval is a tremen­dous mile­stone for Adamas and for the Parkin­son's dis­ease com­mu­ni­ty," said Adamas CEO Gre­go­ry T. Went. "Go­cov­ri has the po­ten­tial to help peo­ple with Parkin­son's dis­ease suf­fer­ing from dysk­i­ne­sia by fi­nal­ly pro­vid­ing physi­cians with an ef­fec­tive tool to ad­dress this long-stand­ing un­met med­ical need."