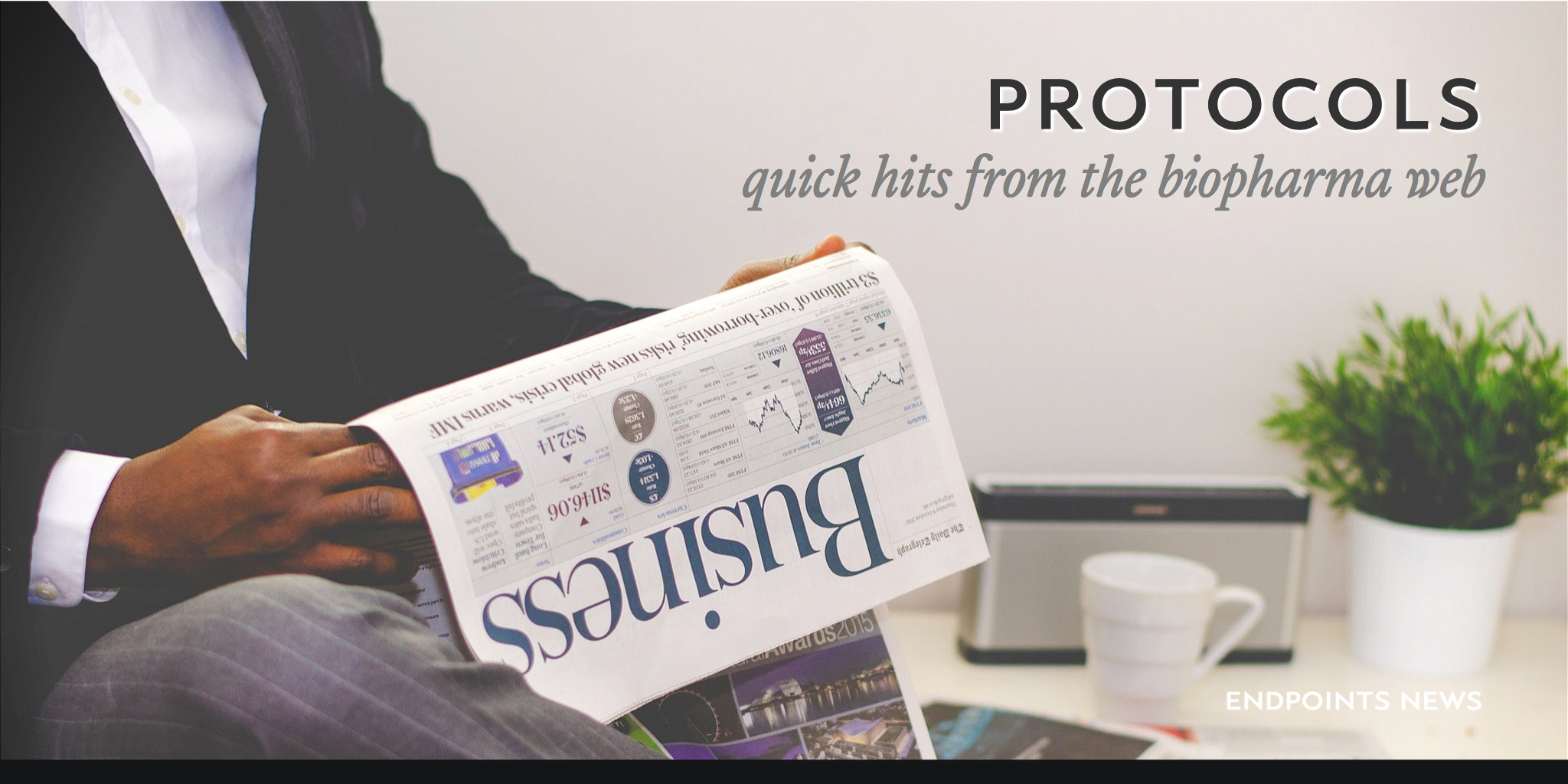 ADC Ther­a­peu­tics signs pact with Freenome; Shang­hai Hen­lius Biotech eyes $600M for Hong Kong IPO
→ ADC Ther­a­peu­tics, which last month closed its mon­ster $303 mil­lion E round, is join­ing forces with Freenome, a biotech de­vel­op­ing a di­ag­nos­tic for ear­ly can­cer de­tec­tion through a rou­tine blood draw. ADC will use Freenome's plat­form to iden­ti­fy pa­tients who are most like­ly to re­spond to treat­ment with its ex­per­i­men­tal drug, lon­cas­tux­imab tesirine, which is cur­rent­ly in a piv­otal Phase II in pa­tients with re­lapsed or re­frac­to­ry dif­fuse large B-cell lym­phoma. ADC hopes to file for an ap­proval in the sec­ond half of 2020.
→ Amid on­go­ing protests in Hong Kong and an es­ca­lat­ing US-Chi­na trade war, Shang­hai Hen­lius Biotech is forg­ing ahead with its planned IPO on the HKEX with a goal to fetch as much as $600 mil­lion, Bloomberg re­port­ed. The com­pa­ny — a joint ven­ture of Fo­s­un and Hen­lius fo­cused ini­tial­ly on biosim­i­lars — be­gan en­gag­ing in­vestors to­day. Its first ap­proved prod­uct is a copy­cat of Rit­ux­an/MabThera, with Her­ceptin and Hu­mi­ra knock­offs in the pipeline.
→ Four months ago, meta­bol­ic and en­docrine dis­or­der-fo­cused Lipocine $LPCN sued Clarus Ther­a­peu­tics for its re­cent­ly ap­proved oral testos­terone re­place­ment ther­a­py, Jaten­zo, al­leg­ing the lat­ter has in­fringed on six of its US patents. On Mon­day, Clarus dis­closed that Lipocine was not seek­ing pre­lim­i­nary in­junc­tive re­lief against Clarus, even in the event that Clarus launch­es Jaten­zo. Mean­while, a tri­al date for the dis­pute be­tween Clarus and Lipocine has been set for Au­gust 24, 2020 in the Unit­ed States Dis­trict Court for the Dis­trict of Delaware.