Ad­vent Life Sci­ences launch­es two funds to­tal­ing $215M, and teams with Har­ring­ton Dis­cov­ery In­sti­tute to trans­late re­search
Long­time ear­ly-stage in­vestor Ad­vent Life Sci­ences has com­plet­ed two new funds, and they're ready to spend the cash.
Ad­vent raised a com­bined $215 mil­lion be­tween the two, an­nounc­ing the rais­es ear­ly Thurs­day morn­ing. The VC firm is call­ing them the Ad­vent Life Sci­ences Fund III and the Ad­vent-Har­ring­ton Im­pact Fund, the sec­ond of which is run joint­ly by the Har­ring­ton Dis­cov­ery In­sti­tute, and is seek­ing rough­ly 15 to 18 new seed or Se­ries A in­vest­ments over the next four years or so.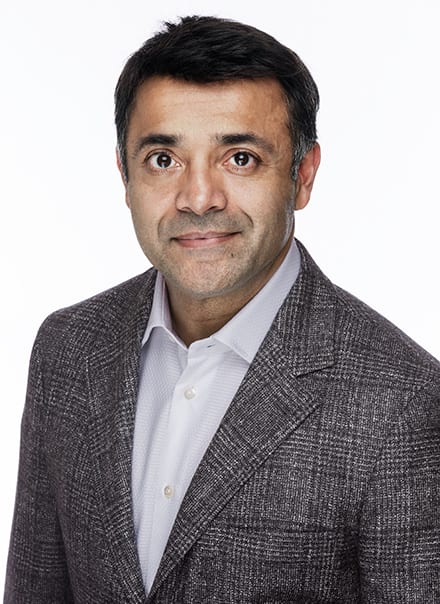 Shahzad Ma­lik
"We've done this in the good times and the bad times, so we've al­ways stuck to our knit­ting," Ad­vent gen­er­al part­ner Shahzad Ma­lik told End­points News. "The as­so­ci­a­tion now … is a nat­ur­al pro­gres­sion."
Ma­lik isn't say­ing how much each fund plans to dole out but not­ed they will in­vest in the same com­pa­nies at the same time. Some prof­its that come from the Har­ring­ton-part­nered fund will be fun­neled back to the in­sti­tute to sub­si­dize even more of their re­search, start­ing what Ma­lik hopes is a cy­cle ben­e­fit­ing both par­ties.
Ad­vent has fol­lowed its ear­ly-stage strat­e­gy since in­cep­tion and takes pride in help­ing build com­pa­nies from the ground up, Ma­lik said. It's a dif­fer­ent kind of in­vest­ing than firms that main­ly fo­cus on fol­low-on rounds, which can be likened more to pick­ing the right stocks and dole out more mod­est re­turns.
The fo­cus of the new funds will large­ly be on drug dis­cov­ery, but Ad­vent will like­ly al­so chip in to med­ical de­vice com­pa­nies. Ma­lik's main fo­cus? Find­ing a gem of re­search that can be trans­lat­ed in­to what he calls a "prod­uct en­gine," which he says is more than just a new plat­form tech­nol­o­gy.
Ma­lik point­ed to­ward Ar­rakis Ther­a­peu­tics as one of the firm's biggest prod­uct en­gine suc­cess­es, hav­ing se­cured a $190 mil­lion up­front pay­ment back in April in a deal with "sev­er­al bil­lion" in mile­stones, CEO Mike Gilman said at the time. The com­pa­ny aims to de­vel­op small mol­e­cules to in­hib­it dis­ease-caus­ing RNA.
"If you think about DNA as the code for your life and pro­teins as the build­ing blocks for your body, there's an enor­mous gap in the mid­dle which is RNA," Ma­lik said. "Peo­ple have his­tor­i­cal­ly used bits of DNA and RNA to ma­nip­u­late the cells of RNA," but not with small mol­e­cules.
"That's re­al­ly break­ing new ground; Ar­rakis is the first big play in that space," Ma­lik added.
It's still in the pre­clin­i­cal stage, but Ar­rakis' abil­i­ty to ap­ply its tech­nol­o­gy to a wide ar­ray of ar­eas is the kind of thing Ad­vent looks for. Though not all biotechs can score Big Phar­ma deals in the range of Ar­rakis, Ad­vent is com­mit­ted to fol­low­ing the best and most promis­ing sci­en­tif­ic ap­proach­es.
The funds will like­ly stay away from the high­est-risk clin­i­cal in­di­ca­tions such as stroke and sep­sis, but Ma­lik is ready to in­vest in al­most any­thing else. And they've got­ten a head start al­ready, hav­ing in­vest­ed in a few com­pa­nies still in stealth mode.