endpoints news

is an independent global news organization reporting on the top biotech and pharmaceutical news of the day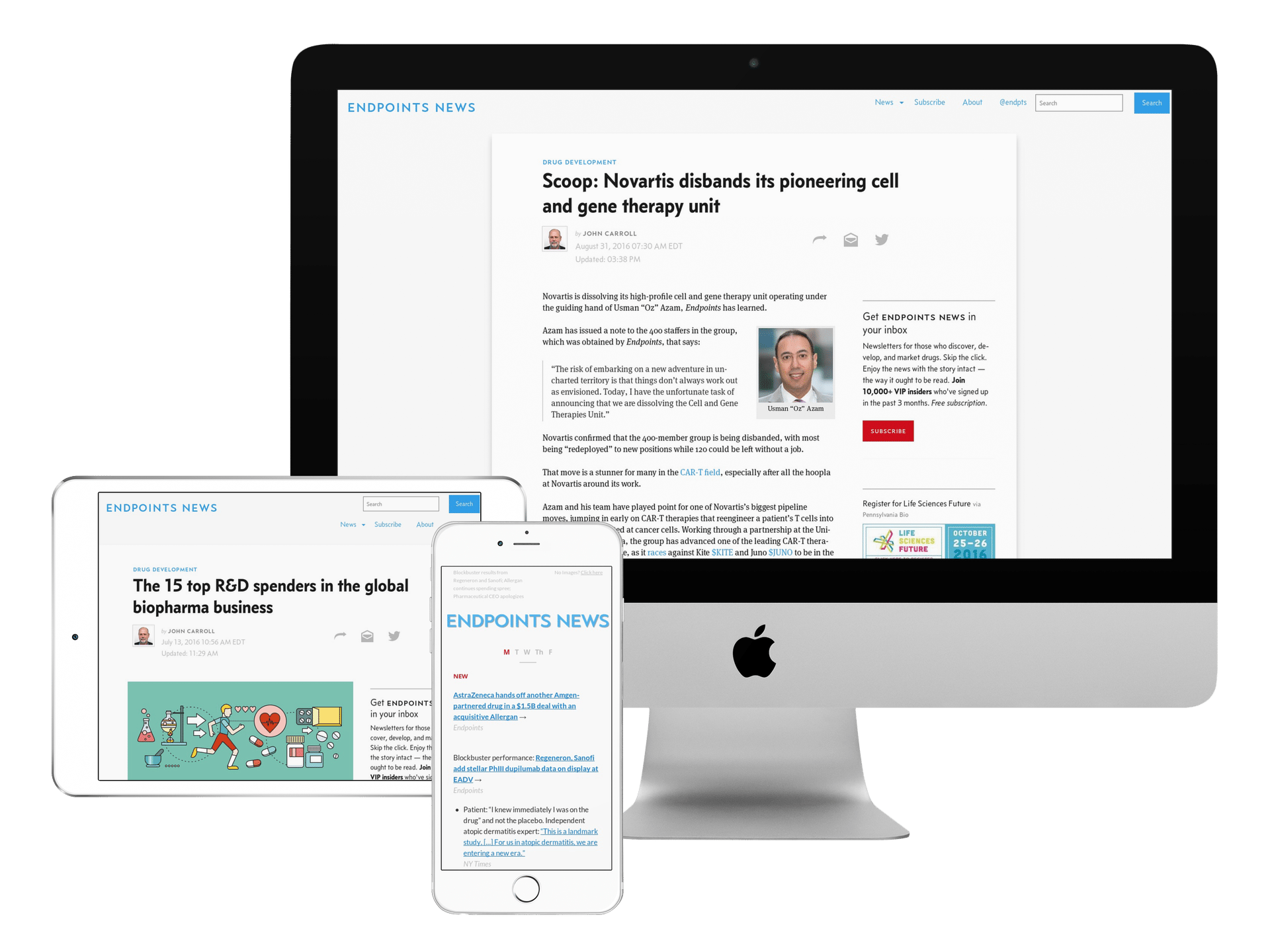 ---
---
Products
Email is where you'll find our most engaged audience
---
Feature Edition


Email newsletter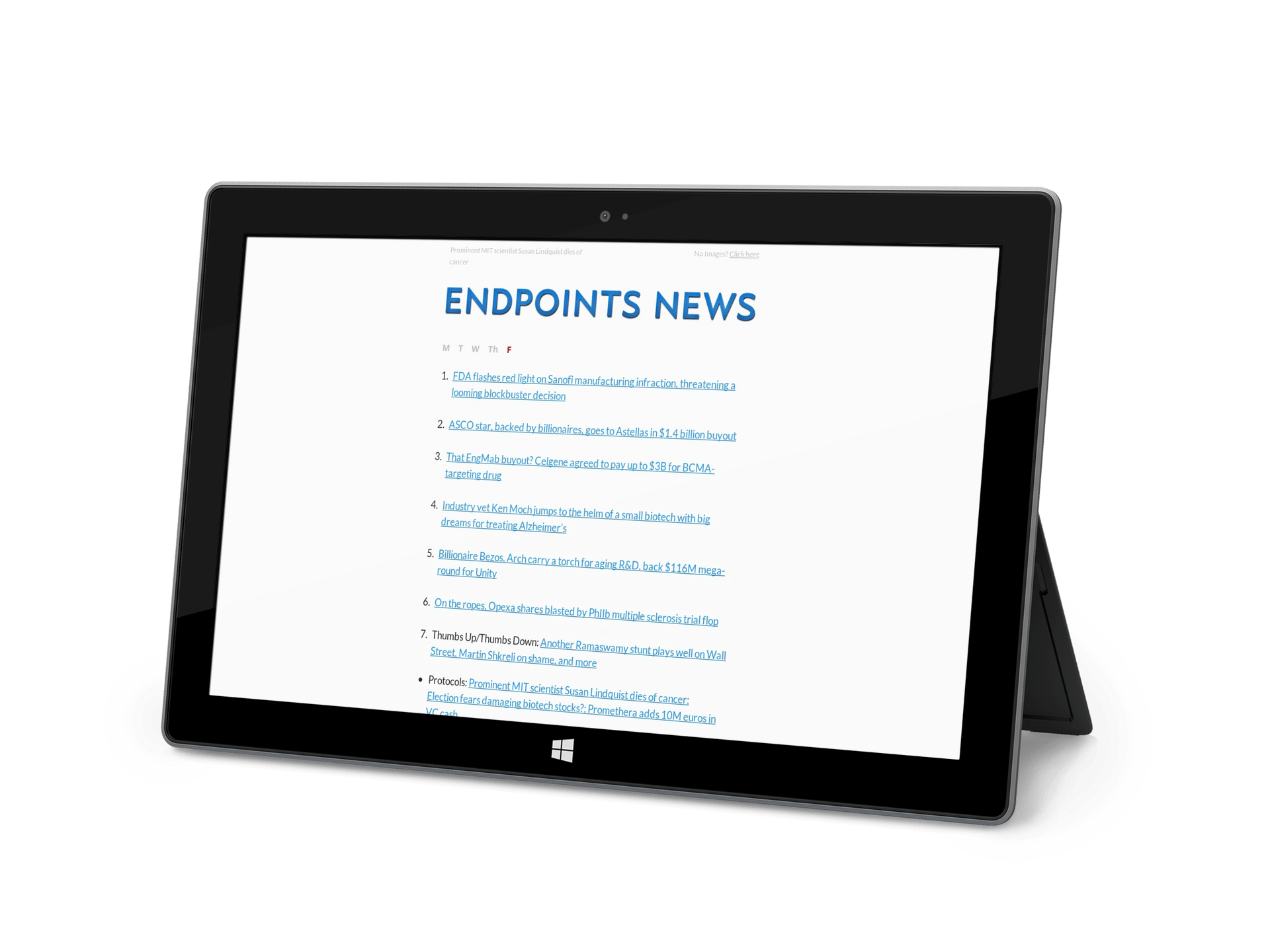 Daily at 11:45am ET
The biopharma's daily news record, featuring veteran analyst John Carroll. Executives have grown to love Endpoints News' distinct style. Thousands of teams across the industry rely on this email as their one essential read to stay in the know.
Early Edition


Email newsletter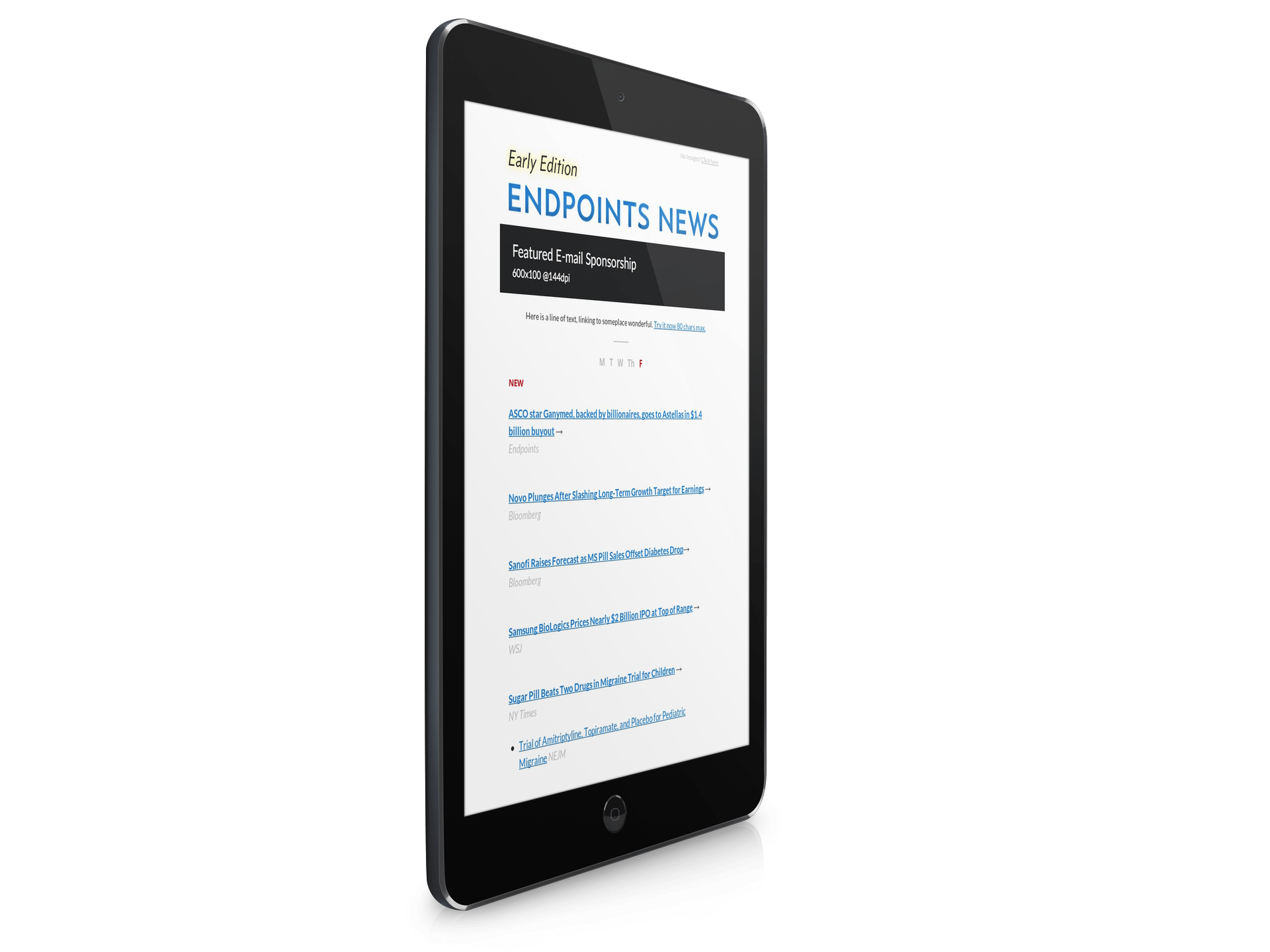 Daily at 7:15am ET
A can't-miss update of all the important conversations and updates on the business, science, and politics of the industry. Links, and lots of them, designed for the ultra-engaged. Edited by Arsalan Arif.
---
Endpoints News


Website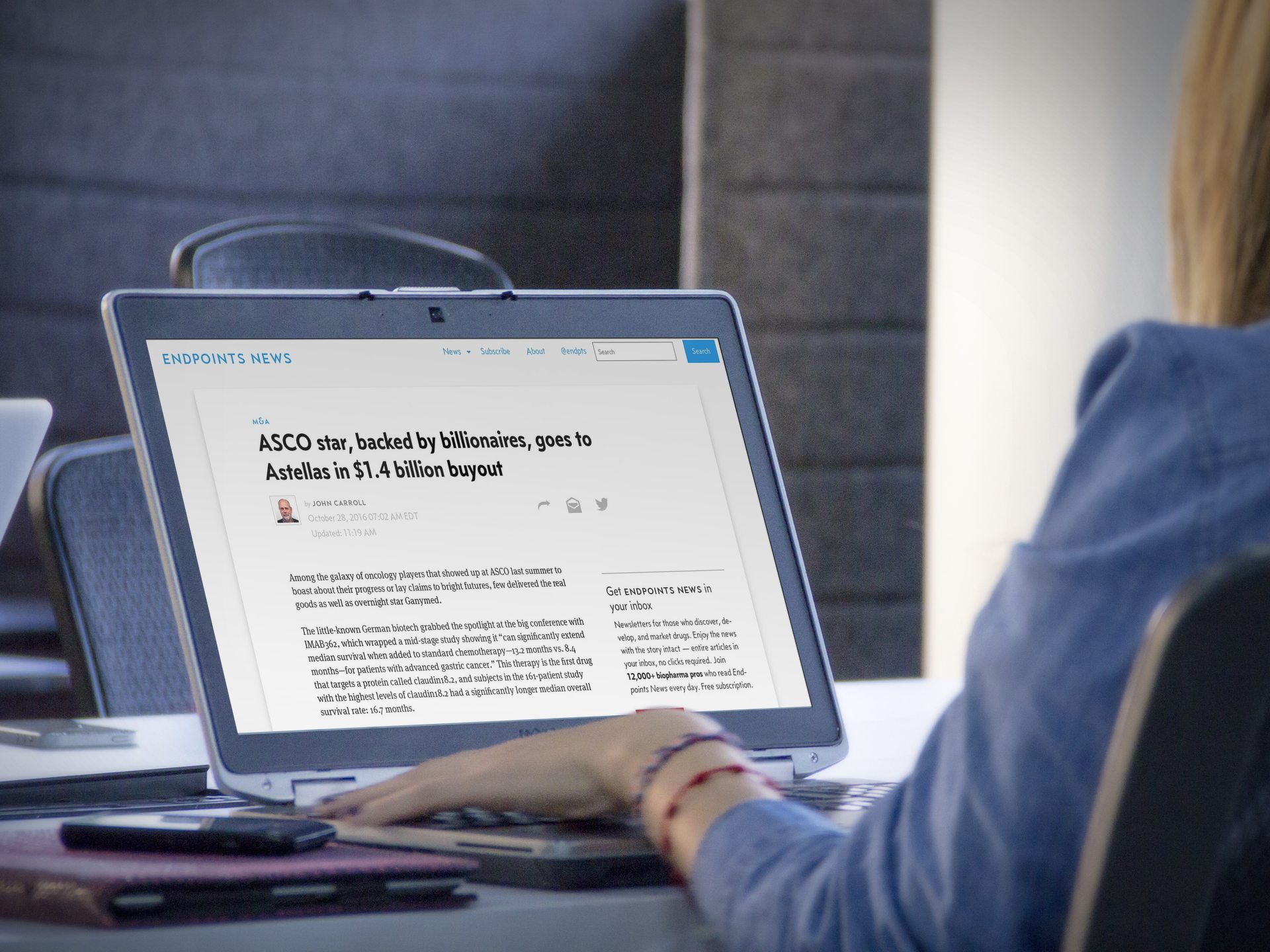 Latest biotech news from Endpoints and around the web. Designed for high-frequency use. Responsive to fit every device from tiny mobile phones to giant desktop displays.
Endpoints 100


Quarterly CEO Survey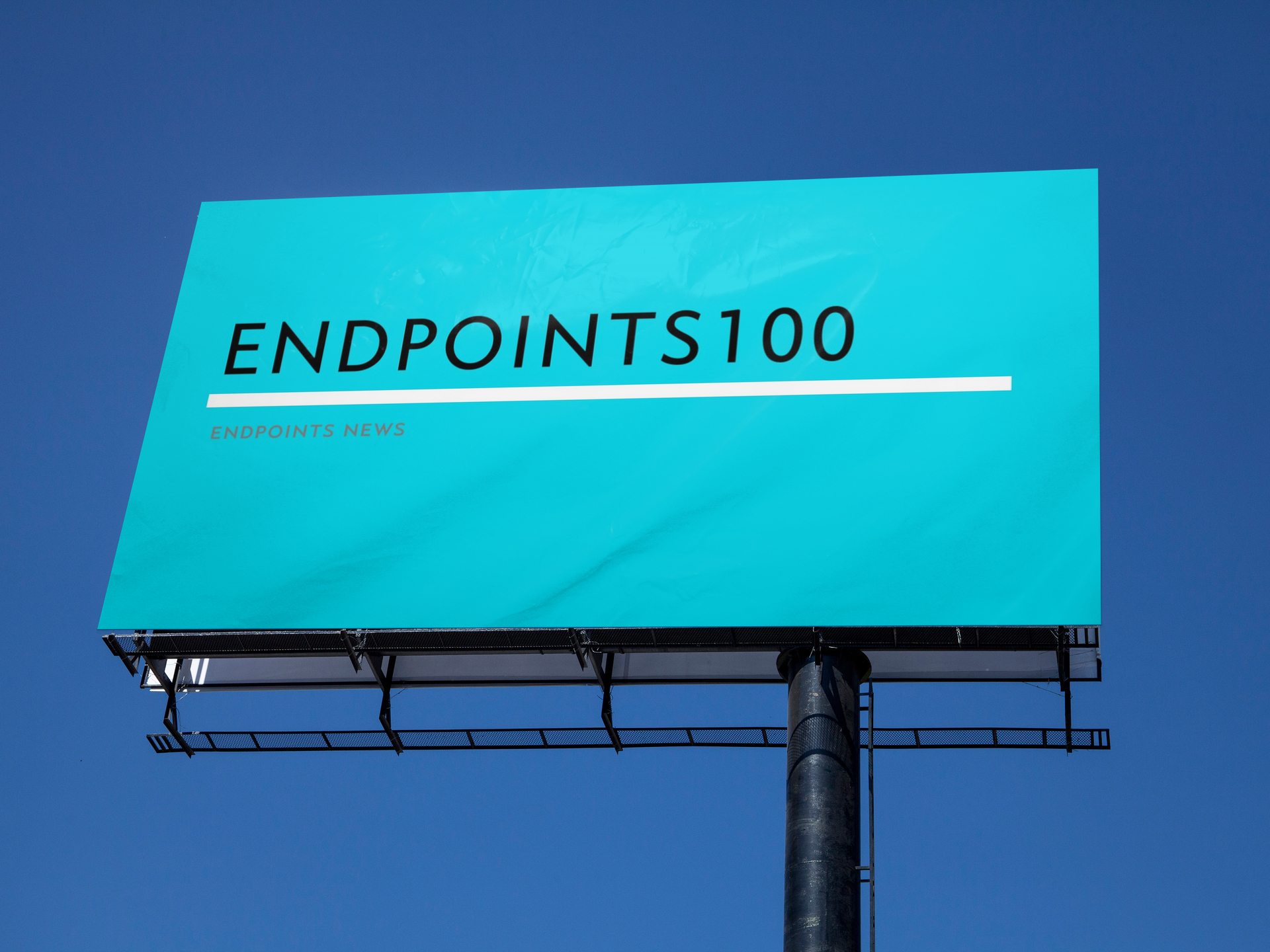 Foward-looking sentiment. What are biotech CEOs really thinking about the markets, pipelines, and hiring? We poll 100+ biotech CEOs enrolled in our Endpoints 100 program four times a year to find out for one of our most anticipated reports.
---
Content for targeted audiences
(or the whole crowd)
Sponsored Posts


Client-submitted content

Get your message in front of our audience unedited.
Deep Dives


Lead-gen content

Generate qualified leads for your product or service with content marketing led by Endpoints. First we work to understand your target profile. Next we collaboratively work through content ideas. Then we produce an attractive longform piece and promote it on Endpoints, asking our readers to opt-in to our clients' lead-generation efforts.
KOL Interviews


Newsmaker Q&A
Special Reports


Reference content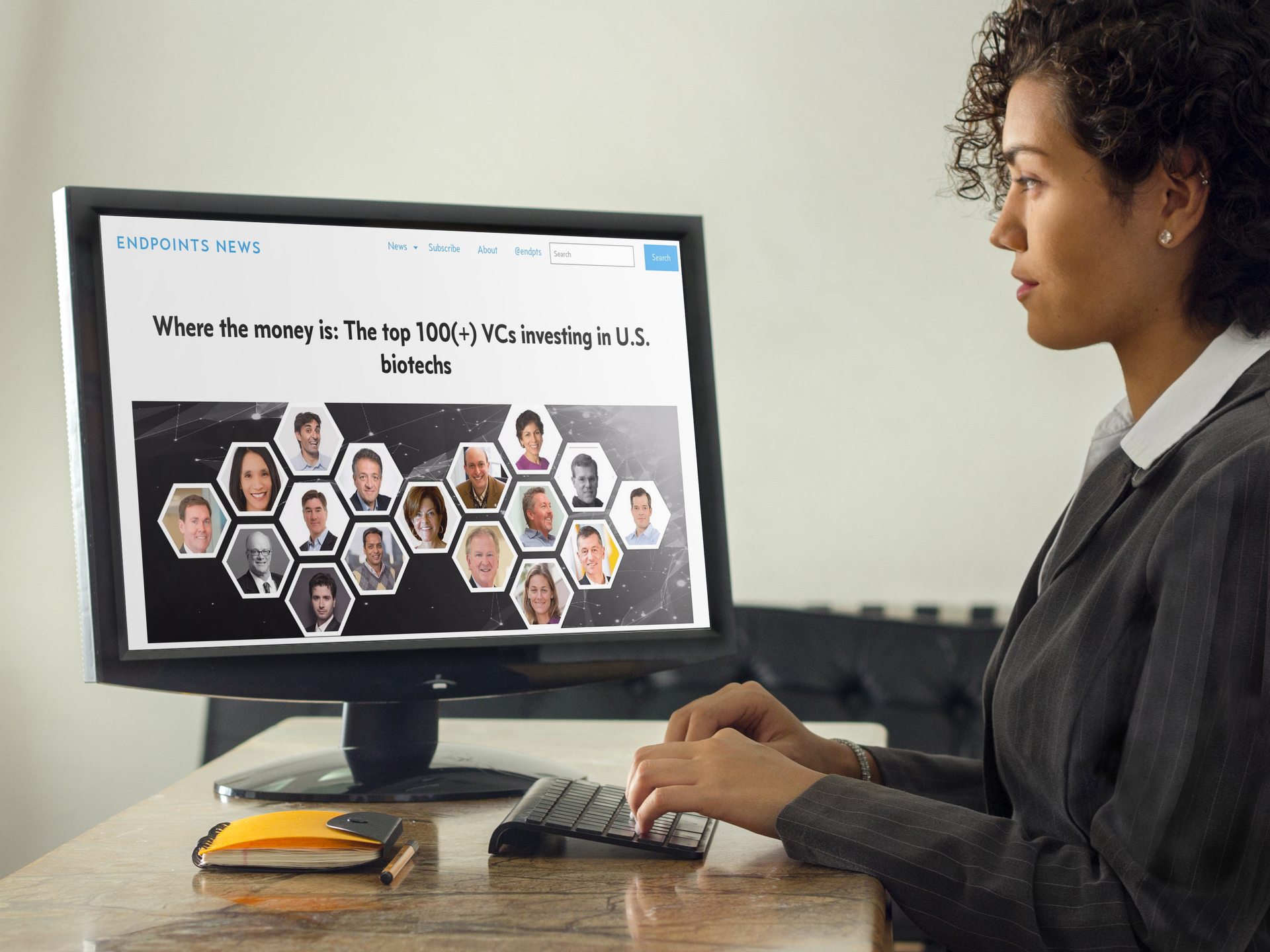 Evergreen content, ranked highly in search engines and serves a lasting impression on our readers. Examples: Top 15 R&D Budgets, Top 100 Biotech VC Firms