Ad­verum Bio of­fers a late no­ti­fi­ca­tion about FDA hold on lead gene ther­a­py for wet AMD
The FDA has some ques­tions for Ad­verum Biotech­nolo­gies about the CMC work re­lat­ed to their lead gene ther­a­py for wet, age-re­lat­ed mac­u­lar de­gen­er­a­tion, and reg­u­la­tors have put a clin­i­cal hold on their clin­i­cal de­vel­op­ment pro­gram un­til they get some an­swers.
The Men­lo Park, CA-based biotech $AD­VM re­port­ed Mon­day as the mar­ket opened that the agency had placed a hold on their drug "in ear­ly April" and were now re­view­ing a re­sponse to their query, sub­mit­ted last week. This was the first chance that in­vestors got to hear about this news from the pub­lic com­pa­ny, which re­served word about the FDA ac­tion un­til af­ter they not­ed they had a green light from the in­de­pen­dent da­ta mon­i­tor­ing com­mit­tee for the re­cruit­ment of their sec­ond co­hort of pa­tients for AD­VM-022 — which they say was the chrono­log­i­cal or­der of events.
This is their on­ly clin­i­cal-stage pro­gram. But the news seems to be sit­ting well with its share­hold­ers. The stock is up 7% in mid-af­ter­noon trad­ing.
I asked in a fol­low-up query to the com­pa­ny why they didn't file any­thing with the SEC on the clin­i­cal hold when it oc­curred, or with­in a few days of the event. I haven't heard back.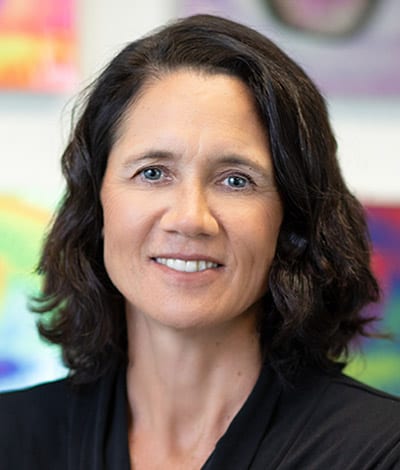 Leone Pat­ter­son
The treat­ment in­volves an afliber­cept cod­ing se­quence which is de­liv­ered to the eye via a com­pa­ny-owned vec­tor. Afliber­cept is a drug de­liv­ered to the eye via in­jec­tion, mak­ing any re­duc­tion in treat­ments some­thing most pa­tients would wel­come.
Ed­ward Nash at Sun­Trust says he's been in touch with the ex­ec­u­tive crew at the biotech and not­ed that un­der the best case sce­nario the pro­gram would be de­layed a month. That, ob­vi­ous­ly, could stretch out if the FDA takes more time to suss things out.
Ad­verum was formed out of Avalanche Biotech­nolo­gies' ac­qui­si­tion of Paris-based An­na­pur­na and their merg­er in­to a new gene ther­a­py com­pa­ny fol­low­ing some trou­ble at Avalanche. Late last year the biotech aban­doned their then lead, AD­VM-043, af­ter re­searchers de­ter­mined it was hav­ing an in­suf­fi­cient ef­fect on A1AT de­fi­cien­cy.
"We are work­ing with the FDA to re­solve this mat­ter as quick­ly as pos­si­ble," said Ad­verum CEO Leone Pat­ter­son in a state­ment. "We are deeply com­mit­ted to the de­vel­op­ment of our nov­el gene ther­a­py AD­VM-022 for pa­tients with wet AMD. In the OP­TIC tri­al, the DMC re­viewed the safe­ty da­ta and unan­i­mous­ly agreed that we could pro­ceed to dos­ing the sec­ond co­hort. No pa­tient has ex­pe­ri­enced an SAE, with a fol­low-up pe­ri­od of up to five months. We look for­ward to shar­ing 24-week pri­ma­ry and sec­ondary out­comes from the first co­hort of pa­tients at a sci­en­tif­ic meet­ing in the sec­ond half of this year."
---
Im­age: Shut­ter­stock