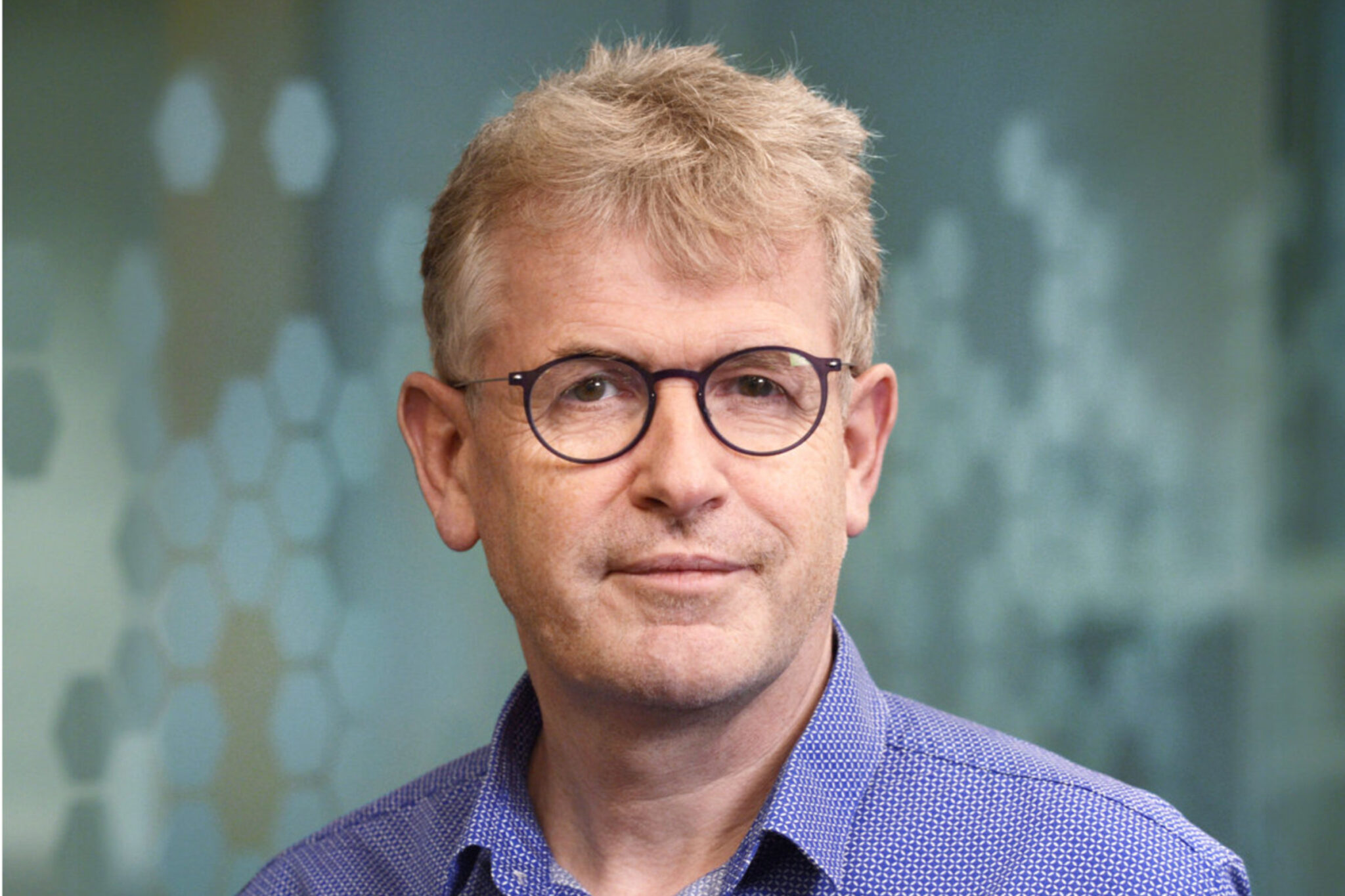 Anthony Quinn, Aeglea CEO
Ae­glea's en­gi­neered en­zyme flops out­comes test in rare meta­bol­ic dis­ease. Is re­duc­ing a key bio­mark­er enough for an ap­proval?
Austin's Ae­glea Bio­Ther­a­peu­tics is hop­ing to blaze a path re­duc­ing a key amino acid bio­mark­er for a rare wast­ing meta­bol­ic dis­ease with its en­gi­neered en­zyme ap­proach. But with a piv­otal out­comes read­out bod­ing poor­ly for the drug's ben­e­fit, Ae­glea hopes it still has enough da­ta on hand to catch the FDA's eyes.
Ae­glea's pegzi­larginase, a re­com­bi­nant en­zyme de­signed to de­grade the amino acid argi­nine, hit its pri­ma­ry end­point re­duc­ing argi­nine lev­els in the blood over place­bo in pa­tients with the rare meta­bol­ic dis­ease arginase 1 de­fi­cien­cy (ARG1-D), the Austin-based biotech said Mon­day.
The 21 pa­tients dosed with pegzi­larginase post­ed an 80% re­duc­tion in mean plas­ma argi­nine over place­bo at six months, good for a sta­tis­ti­cal­ly sig­nif­i­cant p=<0.0001. Mean­while, 90.5% of pa­tients re­ceiv­ing the en­zyme reached nor­mal plas­ma argi­nine lev­els com­pared with no pa­tients in the con­trol arm.
The goal of the Phase III PEACE study was to demon­strate that sig­nif­i­cant­ly re­duc­ing el­e­vat­ed argi­nine lev­els — a ther­a­peu­tic route with no FDA-ap­proved treat­ments — would show a cor­re­la­tion with im­proved out­comes for pa­tients with ARG1-D, which typ­i­cal­ly presents in ear­ly child­hood with pa­tients ex­pe­ri­enc­ing spas­tic­i­ty, seizures, de­vel­op­men­tal de­lay, in­tel­lec­tu­al dis­abil­i­ty and ear­ly mor­tal­i­ty.
But those weren't the re­sults Ae­glea turned up.
On two key sec­ondary end­points, in­clud­ing im­prove­ments in a two-minute walk test and a catch-all mo­bil­i­ty test known as GMFM-E, peglizarginase failed to best place­bo de­spite show­ing what Ae­glea called "pos­i­tive trends" on pa­tient out­comes.
For the two-minute walk test, pa­tients dosed with peglizarginase post­ed a mean in­crease in dis­tance walked from base­line of 7.4 me­ters com­pared with an in­crease of 1.9 me­ters in con­trol pa­tients. That came out to an ug­ly p=0.5961, far be­low the bar for sta­tis­ti­cal sig­nif­i­cance. On the GMFM-E test, pa­tients dosed with pegzi­larginase showed a 4.2-unit in­crease over base­line com­pared with a 0.4-unit de­cline for place­bo pa­tients (p=0.1087).
"We are dis­ap­point­ed this isn't a sta­tis­ti­cal­ly sig­nif­i­cant re­sult," Ae­glea Chief De­vel­op­ment Of­fi­cer Er­ic Brad­ford said on a call with an­a­lysts Mon­day. "It high­lights the chal­lenge of de­sign­ing a study where there's no clin­i­cal prece­dent."
Ae­glea said it didn't flag any new safe­ty con­cerns in the study and no pa­tients drop­ping out due to dos­ing.
Even with no out­comes im­prove­ments to show, Ae­glea thinks it has enough da­ta in hand to go to the FDA for a rul­ing. The biotech said it plans to file a BLA in the first of the year and is plan­ning con­cur­rent mar­ket­ing fil­ings in the "cer­tain coun­tries in Eu­rope and the Mid­dle East" along­side part­ner Im­med­ica Phar­ma AB.
Some of that op­ti­mism is tied to re­sults from the open-la­bel ex­ten­sion por­tion of a sin­gle-arm Phase I/II study, in which 11 of 14 pa­tients showed im­prove­ments across a slate of three mo­bil­i­ty tests at 56 weeks. Those re­sults, of course, weren't pow­ered for sig­nif­i­cance and weren't con­trolled, cast­ing doubt on whether reg­u­la­tors will be con­vinced.
How­ev­er, it wouldn't be the first time the agency has giv­en tac­it ap­proval to a sur­ro­gate end­point with­out the out­comes da­ta to back it up. From Bio­gen's Aduhelm to Sarep­ta's Ex­ondys 51, the agency has at times hand­ed out ac­cel­er­at­ed ap­provals based on a high de­gree of con­fi­dence a giv­en bio­mark­er will even­tu­al­ly lead to sig­nif­i­cant clin­i­cal ben­e­fit but with­out the ac­tu­al ben­e­fits shown in pa­tients.
In this case, Ae­glea's out­comes re­sults are more ex­plic­it, like­ly lead­ing the biotech to pitch a "to­tal­i­ty of da­ta" ar­gu­ment to reg­u­la­tors based on in­cre­men­tal im­prove­ments and a dearth of ther­a­peu­tic op­tions — an ar­gu­ment CEO An­tho­ny Quinn high­light­ed dur­ing the team's call with an­a­lysts.
Mean­while, Ae­glea has rolled the PEACE tri­al pa­tients in­to a long-term ex­ten­sion por­tion, where Ae­glea hopes to show sus­tained argi­nine re­duc­tion as well as im­prove­ments in clin­i­cal out­comes.