Aerie bags an ear­ly OK for its self-de­scribed block­buster glau­co­ma drug Rho­pres­sa, re­cruit­ing 100 reps
The FDA has ap­proved Aerie's $AERI glau­co­ma drug Rho­pres­sa, hit­ting the green light a full two months ahead of the PDU­FA date.
This wasn't a big sur­prise. An ex­pert pan­el of­fered a lop­sided 9-to-1 vote in its fa­vor, hap­py to see a new drug would be a wel­come ad­di­tion to the phar­ma­copeia avail­able for the eye dis­ease.
That vote came on the heels of an in­sid­er FDA re­view that con­clud­ed the drug re­duced el­e­vat­ed in­traoc­u­lar pres­sure in the eye — the key task in the field. But the re­view al­so not­ed that the com­para­tor drug, the gener­ic tim­o­lol oph­thalmic so­lu­tion 0.5% twice dai­ly, was more ef­fec­tive for the more se­vere­ly af­flict­ed pa­tients.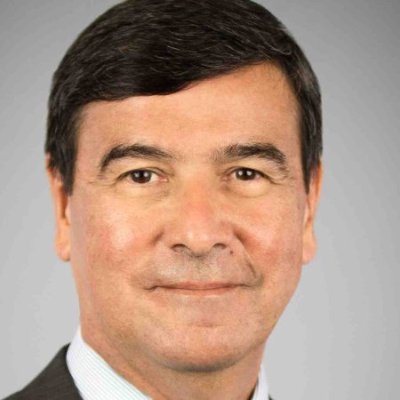 Vi­cente Anido
About the last po­ten­tial threat to the drug ap­proval was erased in ear­ly No­vem­ber when the FDA cleared a new drug from Valeant in­tend­ed to be man­u­fac­tured in the same Bausch + Lomb fa­cil­i­ty in Tam­pa, FL that had been sanc­tioned twice for reg­u­la­to­ry short­com­ings. Once the fa­cil­i­ty got a stamp of ap­proval, Aerie's drug looked like a lock.
It didn't es­cape sev­er­al ob­servers' at­ten­tion to­day that the ear­ly OK brought the FDA's record on new ap­provals to 43 for the year, just two back from the 10-year high of 45 hit in 2015. New ap­provals are run­ning at twice the lev­el hit last year af­ter the in­dus­try saw a slump in NDAs.
A bull­ish Aerie CEO Vi­cente Anido has al­ready tout­ed Rho­pres­sa as a like­ly block­buster able to earn more than $1 bil­lion a year, even though the biotech had to get the FDA's per­mis­sion to change the end­point for its sec­ond late-stage study of Rho­pres­sa in or­der to avoid back-to-back fail­ures.
Anido, not one to un­der­play a sen­ti­ment, called the ap­proval "the sin­gle great­est achieve­ment" so far for the com­pa­ny.
"We have been prepar­ing for com­mer­cial­iza­tion for well over a year, and our plans are clear," he added in a state­ment. "We will hire our sales force of 100 sales rep­re­sen­ta­tives ear­ly in the first quar­ter of 2018, and plan to launch by mid-sec­ond quar­ter of 2018. As the 2018 year pro­gress­es, it is our goal to make strides in gain­ing for­mu­la­ry cov­er­age for com­mer­cial plans, which rep­re­sent ap­prox­i­mate­ly half of the U.S. mar­ket. The oth­er half of the U.S. mar­ket is cov­ered through Medicare Part D, and we ex­pect our for­mu­la­ry pres­ence for this mar­ket to com­mence in Jan­u­ary 2019."
Next up: Aerie has a fol­lowup drug called Ro­cla­tan, a com­bo drug that com­bines the gener­ic la­tanoprost to its in-house drug Rho­pres­sa. That drug will be filed in Q2, says Anido.