Aeter­na Zen­taris claims it boot­ed CEO and then dis­cov­ered a plot to grab con­trol of its lead as­set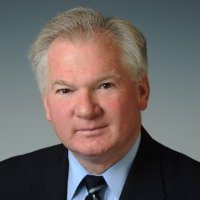 David Dodd
A few weeks af­ter Aeter­na Zen­taris' lead drug Zop­trex flopped in a Phase III tri­al of en­dome­tri­al can­cer, the board and the CEO at the biotech were en­gaged in a bru­tal in­ter­nal bat­tle. On Ju­ly 20, CEO David Dodd was boot­ed for fail­ing to car­ry out the "ex­press di­rec­tives" of the board, the com­pa­ny says. And about a week lat­er, Aeter­na gen­er­al coun­sel Philip Theodore fol­lowed him out the ex­it.
That's when the com­pa­ny $AEZS claims they found doc­u­ments out­lin­ing a plan to or­ches­trate a board takeover that would leave Dodd in con­trol of Macrilen, its failed growth hor­mone ther­a­py that has now been re­filed with the FDA for re­view af­ter it was re­ject­ed three years ago. And the biotech has filed a law­suit to pur­sue its claims and pre­vent any proxy fight.
In a blow-by-blow ac­count pro­vid­ed by the Charleston, SC-based com­pa­ny, the board claimed that in or be­fore June Dodd had plot­ted to trans­fer con­trol of Macrilen to Ri­versEdge BioVen­tures, LLC, or an­oth­er en­ti­ty he owned, af­ter the Zop­trex fail­ure had evis­cer­at­ed the com­pa­ny's stock. Lat­er Dodd and Theodore al­leged­ly went to an ac­tivist in­vestor Graeme Rous­tan in pur­suit of a plan to take con­trol of the board.
Ac­cord­ing to a state­ment from the com­pa­ny to­day:
Their plans were on­ly un­cov­ered through an in­ves­ti­ga­tion fol­low­ing the ter­mi­na­tion of Mr. Dodd as CEO. Among oth­er things, the Board dis­cov­ered a doc­u­ment cre­at­ed by Mr. Theodore en­ti­tled "Out­line of Pro­posed Agree­ment with Graeme Rous­tan", which de­tailed some of the par­tic­u­lars of how Messrs. Rous­tan, Theodore, and Dodd in­tend­ed to mount the proxy con­test.
We haven't heard Dodd's side of the sto­ry. Board chair Car­olyn Eg­berthair had this to say:
We are dis­mayed and ap­palled at the ac­tions of Mr. Dodd and Mr. Theodore and we are act­ing quick­ly and de­ci­sive­ly to pro­tect the in­ter­ests of our em­ploy­ees and share­hold­ers. In our Claim, we ask the Court to pre­vent Mr. Dodd and Mr. Theodore from us­ing or con­vey­ing the Com­pa­ny's con­fi­den­tial in­for­ma­tion, in­clud­ing to seize con­trol of the Board through a proxy con­test. We refuse to al­low Mr. Dodd or Mr. Theodore to dis­rupt the Com­pa­ny's fo­cused ef­fort in bring­ing Macrilen to mar­ket and max­i­miz­ing val­ue for all of our stake­hold­ers.