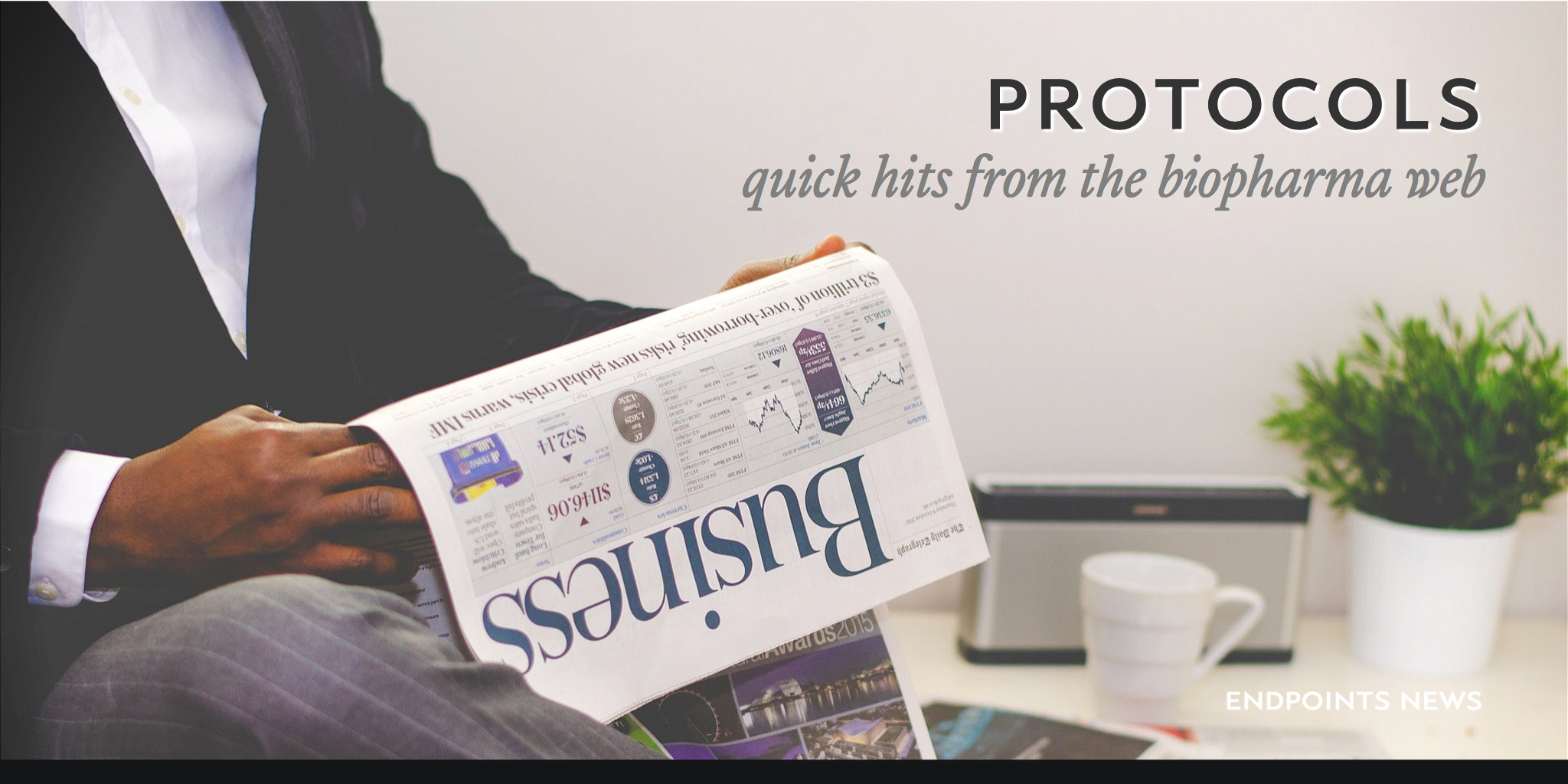 Af­ter 13% dis­count In­nate Phar­ma rais­es $69M; AZTher­a­pies bags $26.3M from Se­ries C fi­nanc­ing round
→ As­traZeneca-part­nered French biotech In­nate Phar­ma — which was shoot­ing for a $100 mil­lion IPO by of­fer­ing 10.7 mil­lions shares at $7.50 per share last month — has raised $69 mil­lion in the US by of­fer­ing 12.5 mil­lion shares at $5.50 (€4.97), a 13% dis­count to its pri­or clos­ing price on Eu­ronext Paris (€5.71; tick­er $IPH). Citi, SVB Leerink and Ever­core ISI were the lead man­agers. The com­pa­ny plans to list on the Nas­daq un­der the sym­bol $IPHA.
→ Brain health-fo­cused AZTher­a­pies has closed a Se­ries C fi­nanc­ing round with $26.3 mil­lion in the bag. The fund­ing will be used to­ward the com­ple­tion of COG­NITE, a Phase III clin­i­cal tri­al in­ves­ti­gat­ing the safe­ty and ef­fi­ca­cy of the com­pa­ny's lead can­di­date ALZT-OP1 in pa­tients with ear­ly Alzheimer's dis­ease — and is be­ing con­duct­ed un­der a Spe­cial Pro­to­col As­sess­ment with the FDA. The round was co-led by Spin­naker Cap­i­tal and Co­sine, along with new and ex­ist­ing part­ners, such as DRADS Cap­i­tal, IBS Cap­i­tal and Wex­ford Cap­i­tal.
→ Life sci­ences com­pa­ny Se­lex­is SA and bi­o­log­ics de­vel­op­er Teneo­bio have inked three com­mer­cial li­cense agree­ments for the de­vel­op­ment of Teneo­bio's hu­man heavy-chain an­ti­bod­ies (Uni­Abs) — a class of mul­ti-spe­cif­ic bi­o­log­ics for the treat­ment of mul­ti­ple myelo­ma, lym­phoma and prostate can­cer. The deal fur­ther ex­pands an es­tab­lished re­la­tion­ship be­tween the two com­pa­nies, which in­cludes a ser­vice agree­ment signed in De­cem­ber 2018.
→ As­cen­t­age Phar­ma has set terms for its Hong Kong IPO, propos­ing to sell 12.2 mil­lion shares be­tween HKD32.2 and 34.2. At the mid­point, the biotech would raise $51.6 mil­lion at a val­u­a­tion of $876.4 mil­lion to bankroll its apop­to­sis work. It first filed with the HKEX last Au­gust but re­filed this April.