Af­ter a 6-month romp, Arie Bellde­grun and David Chang fly a $100M-plus IPO for off-the-shelf CAR-T play­er Al­lo­gene
Back in ear­ly April, Arie Bellde­grun and David Chang were just get­ting start­ed when they rolled out news of a $300 mil­lion round for a start­up com­pa­ny called Al­lo­gene and their deal to take over Pfiz­er's R&D group and pipeline fo­cused on de­vel­op­ing the world's first off-the-shelf CAR-Ts.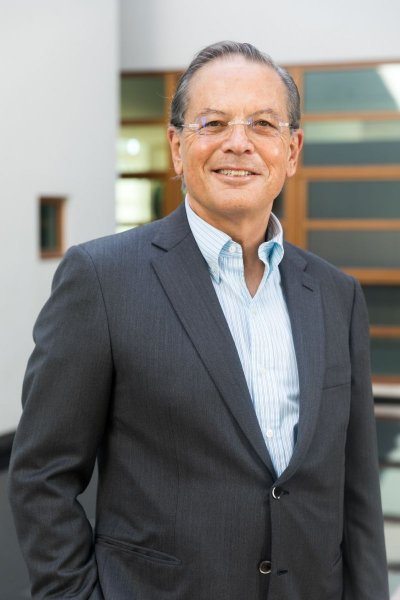 Arie Bellde­grun
An­oth­er $120 mil­lion flowed in just a few days ago.
Along the way, the crew found time to write an S-1 with $100 mil­lion pen­ciled in for the next raise, look­ing to take the fund­ing past a half bil­lion dol­lars in 6 months time.
They'll need it. By the end of June, they had spent $137 mil­lion — $111 mil­lion of that reg­is­tered as an ac­count­ing ex­pense for the as­set ac­qui­si­tion — while tak­ing a sub­let from Pfiz­er. In Au­gust, the S-1 says they land­ed a lease on a new head­quar­ters space in South San Fran­cis­co, a boom­ing biotech hub that has at­tract­ed scores of star­tups that want to be with­in a short dri­ve of Genen­tech. And the plan is to go ear­ly in build­ing a new man­u­fac­tur­ing op­er­a­tion — which won't be cheap.
They're mov­ing in­to the old Ex­elix­is build­ing at 210 East Grand.
Bellde­grun and Chang have done it all be­fore, but in noth­ing like the speed they're trav­el­ing now. The pair built Kite from the ground up and sold it to Gilead for $12 bil­lion, giv­ing both a per­son­al for­tune — part of which Bellde­grun has rein­vest­ed back in­to his new VC Vi­da Ven­tures, an in­vestor in Al­lo­gene.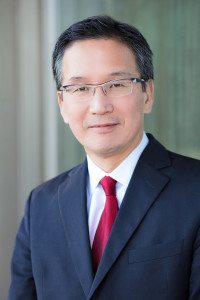 David Chang
This time, they're out to re­place per­son­al­ized CAR-T — which re­lies on cells ex­tract­ed from pa­tients, then weaponized and in­fused back in to fight can­cer — with an in­dus­tri­al­ized ap­proach that would al­low for a one-size-fits-all tech­nol­o­gy.
The most ad­vanced pro­gram they have in the clin­ic — UCART19 — is man­aged by their part­ner Servi­er. Ac­cord­ing to the lat­est da­ta they have from ear­ly stage work on ALL:
As of April 2018, 13 out of 16 evalu­able pa­tients, or 81%, achieved a com­plete re­sponse (CR) and 12 of those pa­tients, or 92%, achieved a min­i­mum resid­ual dis­ease neg­a­tive CR (MRD- CR). The most com­mon ad­verse events were re­lat­ed to cy­tokine re­lease syn­drome (CRS) and were gen­er­al­ly man­age­able. Two mild graft-ver­sus-host dis­ease (GvHD) cas­es in the skin were ob­served and re­solved. We ex­pect UCART19 to be ad­vanced to po­ten­tial reg­is­tra­tional tri­als in the sec­ond half of 2019.
An IND is on its way next year for AL­LO-501 in NHL and AL­LO-715, tar­get­ing BC­MA for the treat­ment of pa­tients with drug re­sis­tant mul­ti­ple myelo­ma.
Bellde­grun has re­served 14% of the shares, while Chang has a 5% stake. The in­vestors are topped by TPG Carthage Hold­ings at 25.1% and Pfiz­er, which got 24% for the pro­gram. They're fol­lowed by Gilead, which has an 8.4% stake.
The com­pa­ny plans to trade as $AL­LO.