Af­ter a sharp plunge, Epizyme bounces back on some bon­ny fore­casts as shares go on a roller coast­er ride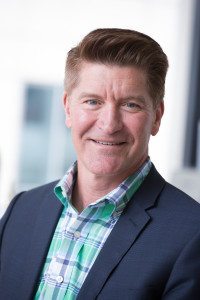 Robert Baze­more, CEO Epizyme
Yes­ter­day I re­port­ed that Epizyme shares $EPZM took a dive af­ter the com­pa­ny re­port­ed some dis­ap­point­ing da­ta on its DL­B­CL group in an on­go­ing Phase II study of tazeme­to­stat.
But that was just the scary start to a roller coast­er ride that saw the stock shoot back up as an­a­lysts of­fered a thumbs up for oth­er out­comes that have a more up­beat tone.
Leerink's Ge­of­frey Porges called tazeme­to­stat "one of the most in­trigu­ing small mol­e­cules in the ma­lig­nan­cy field." He added:
We con­tin­ue to be­lieve that there is a high prob­a­bil­i­ty of ac­cel­er­at­ed ap­proval of tazeme­to­stat for EZH2 mu­tat­ed fol­lic­u­lar lym­phoma, and af­ter spe­cial­ists, in­ves­ti­ga­tors and ex­ec­u­tives come back from the meet­ing, we ex­pect the drug's pro­file and per­ceived val­ue to rise.
RBC's Matthew Eck­ler al­so made it clear that he was im­pressed by the FL da­ta. "As of the 6/1/2017 dat­a­cut, the ORR in the EZH2 mu­tant FL co­hort (n=13) was 92% in­clud­ing 1 CR and 11 PR. DOR da­ta from these pa­tients was still ear­ly, how­ev­er 2 pts showed a re­sponse >10 months and an ad­di­tion­al 9 re­main on study," he wrote. Eck­ler chimed in:
Bar­ring sig­nif­i­cant dis­ease pro­gres­sion be­tween now and the next up­date (guid­ance is 2018), we think the case for ac­cel­er­at­ed ap­proval in FL re­mains in­tact. Ad­di­tion­al­ly, while ac­knowl­edg­ing the low­ered ORR in mu­tant DL­B­CL, we think tazeme­to­stat still has a shot at ac­cel­er­at­ed ap­proval giv­en DOR re­sults to date in this high­ly re­frac­to­ry pop­u­la­tion.
At one point the stock was up 19%, then start­ed to de­scend and end­ed up 11%.
Stock prices are al­ways a mov­ing tar­get, par­tic­u­lar­ly in this frac­tious mar­ket as Twit­ter of­fers new ways to bloody or beau­ti­fy da­ta. Just be­cause a biotech's day starts bad­ly doesn't mean it has to end up that way. Epizyme CEO Robert Baze­more like­ly knows that all too well.