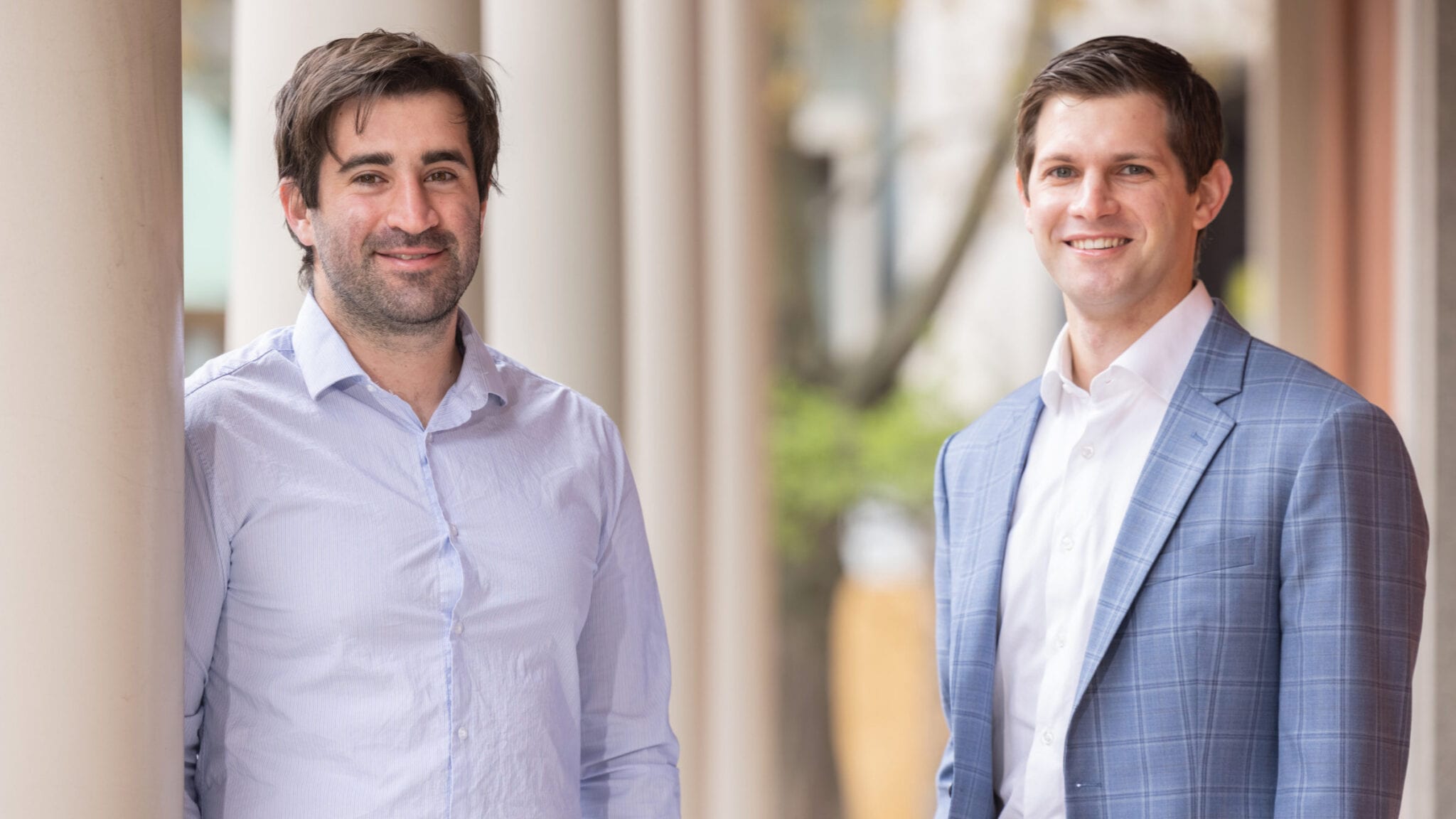 Josh Cohen (L) and Justin Klee (Amylyx)
Af­ter an about-face on a PhI­II tri­al, FDA sets up an ad­comm to re­view con­tro­ver­sial ALS drug next month
Fol­low­ing a U-turn from the FDA, the agency's Pe­riph­er­al and Cen­tral Ner­vous Sys­tem Drugs Ad­vi­so­ry Com­mit­tee will meet on March 30 for an all-day tele­con­fer­ence to dis­cuss what could be on­ly the third ALS drug ap­proved since 1995.
Al­though the po­ten­tial drug from Amy­lyx, known as AMX0035, may work, the FDA pre­vi­ous­ly sought an­oth­er tri­al to con­firm ear­ly pos­i­tive re­sults. The agency had asked Amy­lyx to con­duct a Phase III study last April to see whether Phase II da­ta from 2020 held up.
But then, rough­ly five months lat­er, the agency re­versed course, say­ing the new study wouldn't be need­ed for re­view. Amy­lyx sub­mit­ted its ALS drug for US ap­proval in No­vem­ber af­ter meet­ing with reg­u­la­tors, and it was grant­ed pri­or­i­ty re­view the next month. The ex­pect­ed PDU­FA date is June 29.
The biotech pre­vi­ous­ly pub­lished its Phase II/III tri­al re­sults in the New Eng­land Jour­nal of Med­i­cine, show­ing AMX0035 could slow the on­set of ALS against a stan­dard-of-care-based place­bo. Based on a func­tion­al rat­ing scale, which Amy­lyx used to mea­sure its pri­ma­ry end­point, AMX0035 showed a sta­tis­ti­cal­ly sig­nif­i­cant re­duc­tion in dis­ease pro­gres­sion over about six months.
The 137-pa­tient study showed how those in the ac­tive arm scored on av­er­age 2.32 points high­er on the sur­vey than place­bo af­ter 24 weeks, good for a p-val­ue of p=0.03.
While the re­sults weren't de­fin­i­tive, and ALS is his­tor­i­cal­ly a tough field for R&D and a fa­tal dis­ease where most pa­tients live an av­er­age of two to five years af­ter re­ceiv­ing their di­ag­noses, the re­sults were good enough for of­fi­cials in the EU and Cana­da to con­sid­er ap­proval.
While it's un­known how the FDA or its out­side ad­vi­sors will view the fi­nal da­ta pack­age, the an­nounce­ment of the meet­ing is an­oth­er sign that FDA is adopt­ing more re­laxed ap­proval stan­dards in neu­ro.
Sim­i­lar­ly to Bio­gen's con­tro­ver­sial Alzheimer's drug ap­proval, the FDA's neu­ro head Bil­ly Dunn, who's be­ing in­ves­ti­gat­ed for an im­prop­er­ly close re­la­tion­ship with Bio­gen, helped dri­ve the shift by the agency with Amy­lyx.
In an in­ter­view with End­points News in Sep­tem­ber, Amy­lyx co-CEO Josh Co­hen said mul­ti­ple con­ver­sa­tions with US reg­u­la­tors, specif­i­cal­ly Dunn's group in the neu­ro di­vi­sion, led to the agency to change its mind. By Co­hen's retelling, the FDA had been ex­cit­ed about the Phase II CEN­TAUR da­ta but was in­ter­est­ed in see­ing more da­ta be­fore mov­ing for­ward.
Help­ing with a po­ten­tial drug launch, should the FDA OK the drug, the Mass­a­chu­setts-based Amy­lyx IPO-ed last month, rais­ing $190 mil­lion af­ter pric­ing its stock at the midrange of the of­fer­ing.
The com­pa­ny is led by a pair of for­mer col­lege room­mates — Co­hen and Justin Klee — who got some key ear­ly sup­port from the late Hen­ri Ter­meer.