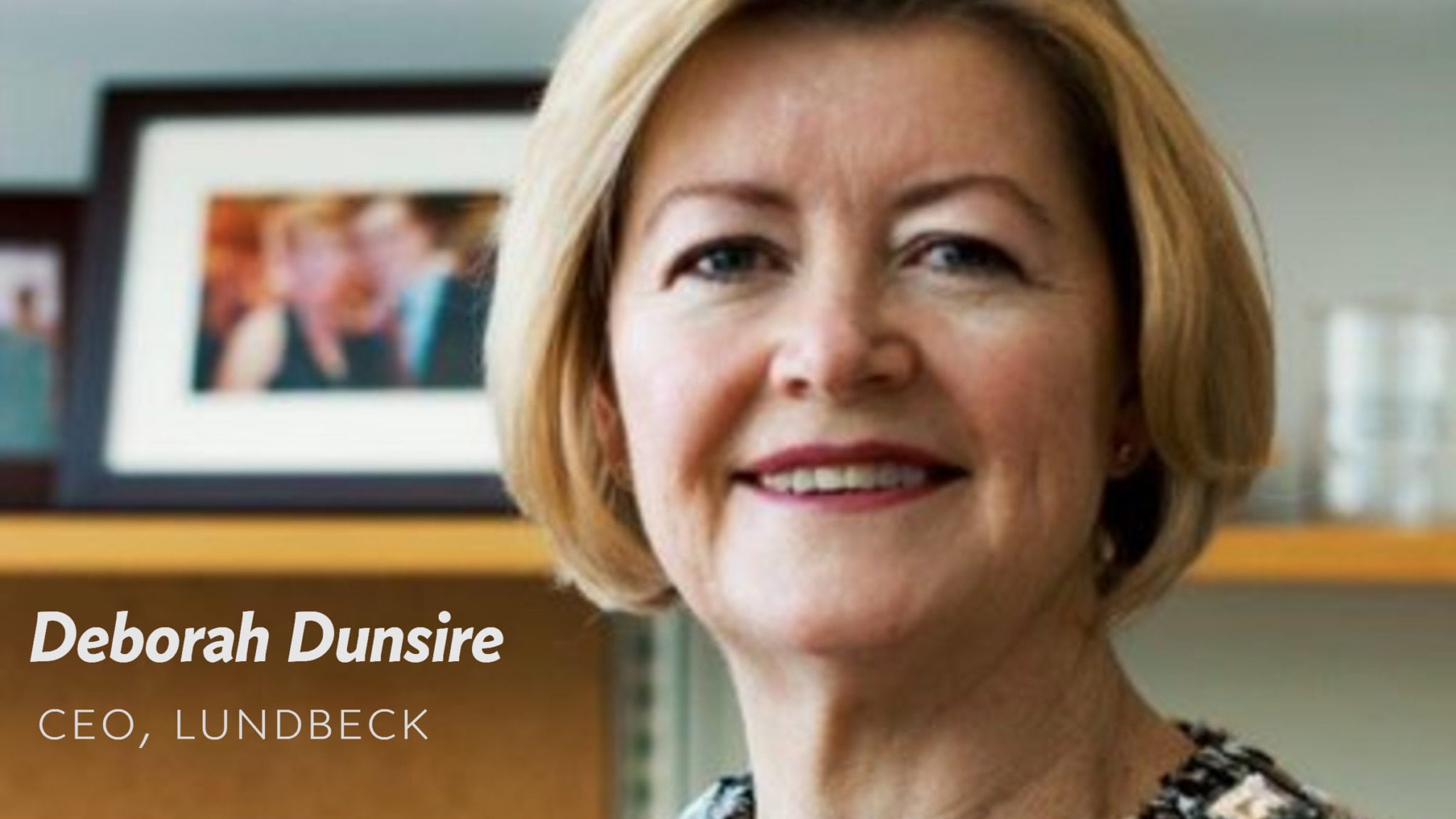 Deborah Dunsire is moving to Denmark.
After bouncing around the high-risk biotech world in Boston/Cambridge for the past few years, ex-Millennium chief Dunsire is now taking the top seat at Denmark's Lundbeck, left vacant after Kåre Schultz jumped to Teva.
A high-profile exec in the US, Dunsire left Millennium as Takeda absorbed and restructured the company, making it a central part of their US hub. She later took the helm at Forum Pharmaceuticals, leaving not long after the company was hit by a clinical hold on Alzheimer's and a failed clinical program in schizophrenia. 
Her next stop, XTuit, was a combination cancer/fibrosis company that has now fallen off the map, with most of its senior staffers migrating to new positions, the website down and the voice mail full, with no visible signs of activity. Dunsire's company email address is defunct.
Dunsire did not return messages over the weekend about the fate of XTuit, which had an impressive brain trust that included MIT's Bob Langer. (Polaris partner Alan Crane confirmed in a brief interview Monday morning that the company has been shuttered.)
Lundbeck, though, offers Dunsire a chance to take a new, high-profile position in the biopharma world — the kind involving a viable company with revenue. It also takes her back to a field where she's experienced a bitter setback.
Ironically, Dunsire's new position takes her to a company that has deep experience in Alzheimer's — with plenty of failures reported in recent years. When she made her move to XTuit recently after the failure at Forum, she told me she was glad to be getting out of Alzheimer's, where the biology is still murky, into a more clearly defined field like cancer and fibrosis.
Lundbeck Chairman Lars Rasmussen told Reuters that Dunsire's biggest responsibility will be in R&D, which is where she's had the least success. As for Dunsire, she's looking to grow the pipeline, which may include some new deals.
"I think my challenge is to build sustainability into the future and make sure Lundbeck is well-prepared for the next decade of growth," she told Reuters. "Clearly there is going to be some organic growth, there's some very interesting things in the pipeline, but I would never rule out that there will be external assets that we may look to acquire or partner."
Dunsire — the Africa-born daughter of Scottish parents who grew up to become a doctor and eventually chief of Novartis' North American oncology business — was one of the original pioneering female execs in biopharma. Years ago, when she was still running Millennium, I asked her what were the most important aspects of being an effective leader in the industry and becoming successful. Working with great people got a big thumbs up. Then she added something that resonates.
I've also benefited from being willing to step outside my comfort zone and risk failing by trying new things–moving out of clinical into commercial roles, moving internationally, and taking on feedback. I love learning and growing and this industry demands a lot of that! I feel I have also been blessed to work on great medicines that turned out to bring radical improvement to patients. Not everybody gets that experience, no matter how good they are.
Dunsire is moving and growing again. And the industry continues to be demanding — in all sorts of ways.
---
The best place to read
Endpoints News

? In your inbox.

Comprehensive daily news report for those who discover, develop, and market drugs. Join 51,300+ biopharma pros who read Endpoints News by email every day.

Free Subscription
---
---
---