Af­ter biotech im­plo­sions, ex-Mil­len­ni­um chief Deb­o­rah Dun­sire is tak­ing the helm at Lund­beck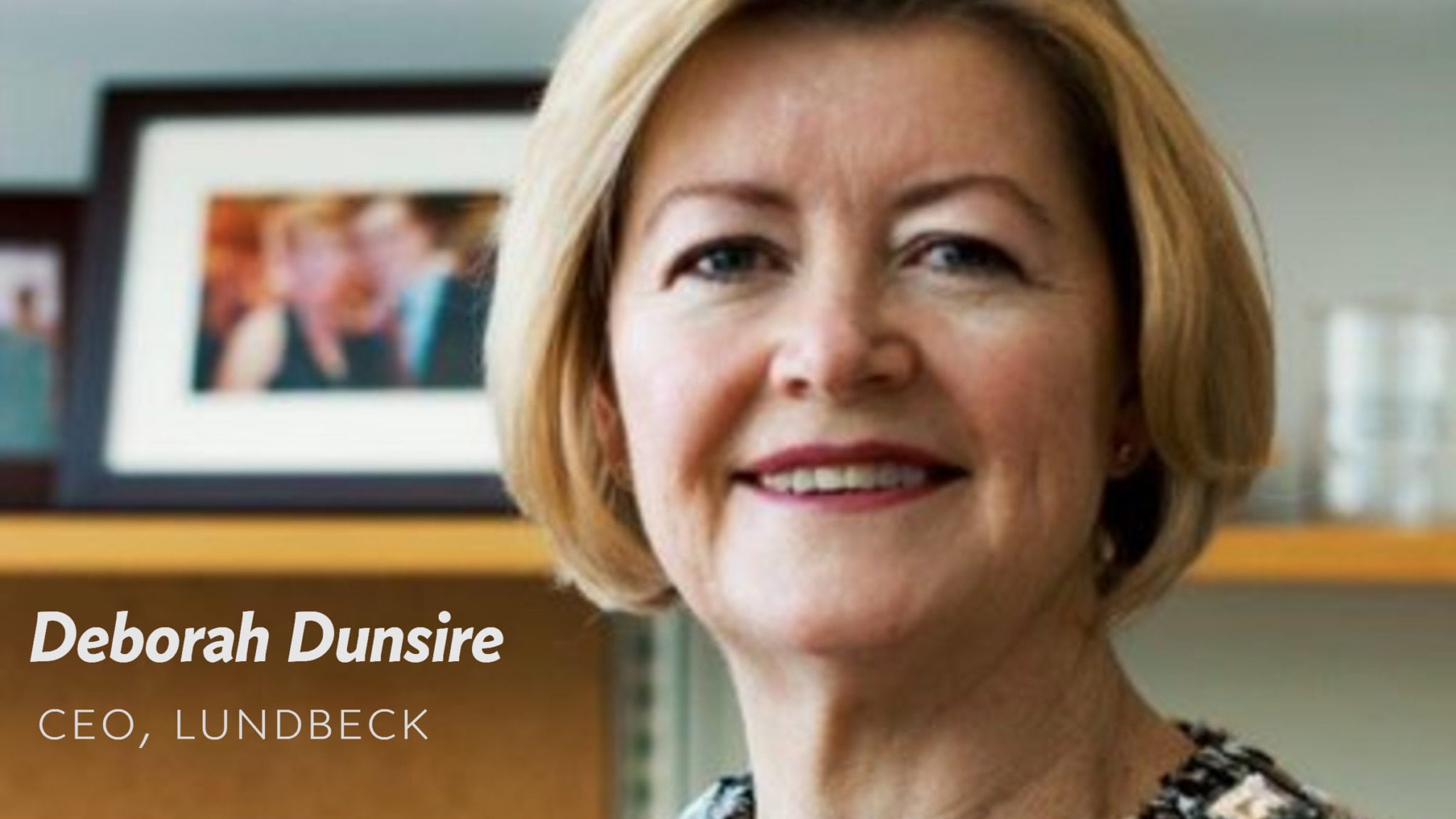 Deb­o­rah Dun­sire is mov­ing to Den­mark.
Af­ter bounc­ing around the high-risk biotech world in Boston/Cam­bridge for the past few years, ex-Mil­len­ni­um chief Dun­sire is now tak­ing the top seat at Den­mark's Lund­beck, left va­cant af­ter Kåre Schultz jumped to Te­va.
A high-pro­file ex­ec in the US, Dun­sire left Mil­len­ni­um as Take­da ab­sorbed and re­struc­tured the com­pa­ny, mak­ing it a cen­tral part of their US hub. She lat­er took the helm at Fo­rum Phar­ma­ceu­ti­cals, leav­ing not long af­ter the com­pa­ny was hit by a clin­i­cal hold on Alzheimer's and a failed clin­i­cal pro­gram in schiz­o­phre­nia.
Her next stop, XTu­it, was a com­bi­na­tion can­cer/fi­bro­sis com­pa­ny that has now fall­en off the map, with most of its se­nior staffers mi­grat­ing to new po­si­tions, the web­site down and the voice mail full, with no vis­i­ble signs of ac­tiv­i­ty. Dun­sire's com­pa­ny email ad­dress is de­funct.
Dun­sire did not re­turn mes­sages over the week­end about the fate of XTu­it, which had an im­pres­sive brain trust that in­clud­ed MIT's Bob Langer. (Po­laris part­ner Alan Crane con­firmed in a brief in­ter­view Mon­day morn­ing that the com­pa­ny has been shut­tered.)
Lund­beck, though, of­fers Dun­sire a chance to take a new, high-pro­file po­si­tion in the bio­phar­ma world — the kind in­volv­ing a vi­able com­pa­ny with rev­enue. It al­so takes her back to a field where she's ex­pe­ri­enced a bit­ter set­back.
Iron­i­cal­ly, Dun­sire's new po­si­tion takes her to a com­pa­ny that has deep ex­pe­ri­ence in Alzheimer's — with plen­ty of fail­ures re­port­ed in re­cent years. When she made her move to XTu­it re­cent­ly af­ter the fail­ure at Fo­rum, she told me she was glad to be get­ting out of Alzheimer's, where the bi­ol­o­gy is still murky, in­to a more clear­ly de­fined field like can­cer and fi­bro­sis.
Lund­beck Chair­man Lars Ras­mussen told Reuters that Dun­sire's biggest re­spon­si­bil­i­ty will be in R&D, which is where she's had the least suc­cess. As for Dun­sire, she's look­ing to grow the pipeline, which may in­clude some new deals.
"I think my chal­lenge is to build sus­tain­abil­i­ty in­to the fu­ture and make sure Lund­beck is well-pre­pared for the next decade of growth," she told Reuters. "Clear­ly there is go­ing to be some or­gan­ic growth, there's some very in­ter­est­ing things in the pipeline, but I would nev­er rule out that there will be ex­ter­nal as­sets that we may look to ac­quire or part­ner."
Dun­sire — the Africa-born daugh­ter of Scot­tish par­ents who grew up to be­come a doc­tor and even­tu­al­ly chief of No­var­tis' North Amer­i­can on­col­o­gy busi­ness — was one of the orig­i­nal pi­o­neer­ing fe­male ex­ecs in bio­phar­ma. Years ago, when she was still run­ning Mil­len­ni­um, I asked her what were the most im­por­tant as­pects of be­ing an ef­fec­tive leader in the in­dus­try and be­com­ing suc­cess­ful. Work­ing with great peo­ple got a big thumbs up. Then she added some­thing that res­onates.
I've al­so ben­e­fit­ed from be­ing will­ing to step out­side my com­fort zone and risk fail­ing by try­ing new things–mov­ing out of clin­i­cal in­to com­mer­cial roles, mov­ing in­ter­na­tion­al­ly, and tak­ing on feed­back. I love learn­ing and grow­ing and this in­dus­try de­mands a lot of that! I feel I have al­so been blessed to work on great med­i­cines that turned out to bring rad­i­cal im­prove­ment to pa­tients. Not every­body gets that ex­pe­ri­ence, no mat­ter how good they are.
Dun­sire is mov­ing and grow­ing again. And the in­dus­try con­tin­ues to be de­mand­ing — in all sorts of ways.