Af­ter falling short on pre­lim OS da­ta, EMA tells Aveo it wants to see some­thing bet­ter on its long suf­fer­ing ti­vo this sum­mer — or else
When Aveo On­col­o­gy scored Eu­ro­pean ap­proval in 2017 for its lead can­cer drug tivozanib — de­spite the treat­ment's che­quered past — a come­back sto­ry was in the mak­ing. New piv­otal da­ta could now threat­en that ap­proval, and the com­pa­ny's in­vestors are los­ing pa­tience.
In 2013, da­ta from the 517-pa­tient TI­VO-1 study test­ing tivozanib against so­rafenib in front­line pa­tients with ad­vanced re­nal cell car­ci­no­ma (RCC) showed pa­tients giv­en the Aveo drug did not live as long as those on so­rafenib (me­di­an OS of 28.8 months for tivozanib ver­sus 29.3 months for so­rafenib) — al­though the dif­fer­ence in over­all sur­vival was not sta­tis­ti­cal­ly sig­nif­i­cant (HR=1.245, p=0.105). How­ev­er, tivozanib did meet the main goal of sig­nif­i­cant­ly im­prov­ing pro­gres­sion-free sur­vival (PFS) by a me­di­an of 2.8 months (HR=0.797; P=0.042).
The FDA was not im­pressed. The agency's can­cer czar Richard Paz­dur is­sued a scathing re­view of tivozanib, as­sert­ing that an ap­proval for a drug that could be tied to an in­creased risk of death would set a dan­ger­ous prece­dent. An out­right re­jec­tion fol­lowed.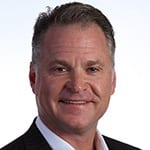 Michael Bai­ley
In 2016, Aveo's fresh faced man­age­ment agreed to fork over $4 mil­lion to set­tle SEC charges that were im­posed on the drug de­vel­op­er's for­mer top ex­ec­u­tive team — which stepped down the pre­ced­ing year — for keep­ing se­cret the FDA's de­mand for a new tivozanib study, to an­swer lin­ger­ing con­cerns over pa­tient deaths in TI­VO-1, in or­der to qual­i­fy for ap­proval.
Mean­while, the EMA was a lit­tle more gen­er­ous. In 2017, the EU sanc­tioned Aveo's part­ner EU­SA Phar­ma ap­proval for tivozanib — but with a caveat that topline da­ta re­sults from the 351-pa­tient TI­VO-3 tri­al — eval­u­at­ing tivozanib against so­rafenib in RCC who have failed at least two pri­or reg­i­mens — would be pro­vid­ed as part of post-mar­ket­ing re­quire­ments.
Much like TI­VO-1, da­ta from TI­VO-3 un­veiled last No­vem­ber showed tivozanib in­duced a sta­tis­ti­cal­ly sig­nif­i­cant im­prove­ment in PFS (Me­di­an PFS was 5.6 months for tivozanib com­pared to 3.9 months for so­rafenib; HR=0.74; p=0.02). Months lat­er, Aveo pro­vid­ed pre­lim­i­nary OS da­ta that sug­gest­ed a non-sta­tis­ti­cal­ly sig­nif­i­cant dif­fer­ence in OS fa­vor­ing so­rafenib (HR=1.12, p=0.44).
On Wednes­day, Aveo in a fil­ing said the EMA has asked for the ad­di­tion­al in­ter­im OS analy­sis of TI­VO-3 by Au­gust 2019, and that "reg­u­la­to­ry ac­tion" will be con­sid­ered if a neg­a­tive OS trend is con­firmed. In ef­fect, if this OS trend is ce­ment­ed with ma­ture da­ta by Au­gust, Aveo could see its EU ap­proval re­scind­ed.
The Cam­bridge, Mass­a­chu­setts-based biotech's shares $AVEO tum­bled near­ly 23% to $1.22 be­fore the bell.
---
Im­age: Shut­ter­stock