Af­ter get­ting beat up on its de­pres­sion drug pitch, a bat­tered Alk­er­mes piv­ots to schiz­o­phre­nia with a pos­i­tive PhI­II read­out — but skep­tics are ready to pounce
Bad­ly need­ing a new fo­cus af­ter reg­u­la­tors and ex­perts slapped around their pitch for the de­pres­sion drug ALKS-5461, Alk­er­mes $ALKS is chang­ing the top­ic to­day to schiz­o­phre­nia.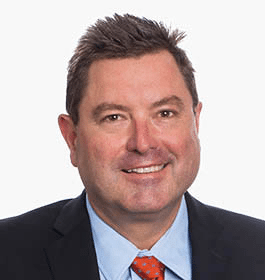 Craig Hop­kin­son
Thurs­day morn­ing the biotech out­fit laid claim to promis­ing da­ta from ALKS-3831, their new and im­proved com­bo of olan­za­p­ine/sami­dor­phan, flag­ging a hit on both co-pri­ma­ry end­points re­lat­ed to weight gain and a key sec­ondary they're hop­ing will help sell the drug — with a mar­ket­ing ap­pli­ca­tion now on sched­ule for the FDA. But the skep­tics who have been siz­ing up Alk­er­mes' am­bi­tions won­der if this drug can do well com­mer­cial­ly, which may ex­plain why their stock slipped slight­ly in the red in pre­mar­ket trad­ing.
The ef­fi­ca­cy end­points in this sec­ond Phase III study fo­cused on a low­er mean per­cent weight gain for schiz­o­phre­nia pa­tients tak­ing '3831 as well as a com­par­i­son with olan­za­p­ine on the num­ber of pa­tients who added 10% or more of their body weight go­ing in­to the study.
In the olan­za­p­ine group 29.8% of pa­tients gained 10% or more of body weight in 6 months com­pared to 17.8% for ALKS 3831; for the 7%-plus weight gain cat­e­go­ry it was 42.7% for olan­za­p­ine vs. 27.5% for ALKS 3831.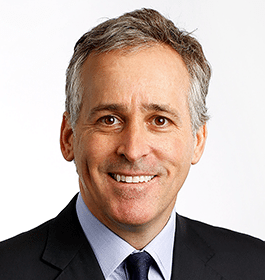 Richard Pops, Alk­er­mes
The p val­ues Alk­er­mes pre­sent­ed were all up­beat and sig­nif­i­cant, though the com­pa­ny plans to hold back many of the de­tails for a con­fer­ence. And it's clear from a re­view of an­a­lysts' com­ments in re­cent weeks that the de­tails will be im­por­tant in as­sess­ing whether or not Alk­er­mes has a drug that can fetch a brand­ed price in a field dom­i­nat­ed by cheap gener­ics.
They're not hold­ing back a new drug ap­pli­ca­tion, though. That is slat­ed for a de­liv­ery date some­time at the mid-point of next year.
"Im­por­tant­ly, ALKS 3831 fa­vor­ably shift­ed the weight gain dis­tri­b­u­tion curve com­pared to olan­za­p­ine, both in terms of mean weight gain and pa­tients ex­pe­ri­enc­ing ex­treme weight gain," said Craig Hop­kin­son, Alk­er­mes' CMO.
The tout­ing of this study will like­ly be in­tense as Alk­er­mes ex­ecs led by CEO Richard Pops look to turn in­vestors' at­ten­tion away from the train wreck that ALKS-5461 has be­come. But it won't be easy.
Leerink's Marc Good­man ini­ti­at­ed cov­er­age a few days ago, con­clud­ing that '5461 was dead in the wa­ter af­ter a large ma­jor­i­ty of FDA ex­perts turned thumbs down on it in a re­cent re­view, which fol­lowed a scathing as­sess­ment of the da­ta and tri­al plan by FDA in­sid­ers. '3831 may get ap­proved, he added, but sell­ing a drug like this will be no easy mat­ter.
(W)e be­lieve that ex­pec­ta­tions are too high for ALKS-3831. MEDA­Corp physi­cians (and we) like this prod­uct, but we be­lieve re­im­burse­ment will be dif­fi­cult for a new brand with­out a nov­el mech­a­nism in a high­ly gener­ic mar­ket; (3) we don't agree with the bull­ish stance by some in­vestors that the base busi­ness can jus­ti­fy the cur­rent val­u­a­tion for the whole com­pa­ny and thus the pipeline is viewed as a free wild­card.
Stifel's Paul Mat­teis had this to say re­cent­ly:
We think the Street is mod­el­ing around a 40-50% prob­a­bil­i­ty-of-suc­cess for 4Q18 da­ta (we're at 50%); "suc­cess" in it­self is sub­jec­tive though, as there's a con­tin­u­um of out­comes here with re­spect to a sta­tis­ti­cal win vs. a com­mer­cial­ly-rel­e­vant sig­nal.
This Phase III is the mon­ey shot for Alk­er­mes. The re­search group al­ready pro­duced pos­i­tive Phase III da­ta un­der­scor­ing that their an­tipsy­chot­ic drug per­formed bet­ter than a place­bo while prov­ing sta­tis­ti­cal­ly about the same as gener­ic olan­za­p­ine alone. Weight gain is a rou­tine side ef­fect for their drug, but they're look­ing to re­place a stan­dard ther­a­py with one that can guard a greater per­cent­age of pa­tients from putting on pounds dur­ing treat­ment.