Af­ter get­ting crushed by bad da­ta, Zyner­ba says its cannabis-based drug worked on Frag­ile X symp­toms
Less than two months since a pair of mid-stage set­backs crushed its stock price, re­searchers at Zyner­ba $ZYNE say they had bet­ter re­sults from a small Phase II study that test­ed their cannabis-based ther­a­py on symp­toms of Frag­ile X syn­drome. And the news quick­ly sparked a big ral­ly for its bat­tered stock.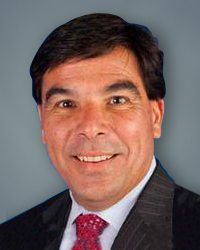 Ar­man­do Anido
Of­ten com­pared to GW Phar­ma­ceu­ti­cals, which has had some strik­ing suc­cess­es in the field, Zyner­ba set out to see what im­pact their cannabid­i­ol ther­a­py would have tamp­ing down on a range of com­mon symp­toms for Frag­ile X, in­clud­ing anx­i­ety and de­pres­sion. And with 20 pa­tients in the sin­gle-arm study, the in­ves­ti­ga­tors say they hit their pri­ma­ry with a 46% drop in their ADAMS score, track­ing Anx­i­ety, De­pres­sion, and Mood Scale.
Frag­ile X is an autism spec­trum dis­or­der, one tough dis­ease to treat at the source. It's sig­nif­i­cant that Zyner­ba didn't go af­ter the dis­ease it­self, but rather symp­toms that can make life mis­er­able for the pa­tients and their fam­i­lies. That's an eas­i­er tar­get, es­pe­cial­ly when you have a small, un­con­trolled study to use — which is far from ide­al.
Now, the biotech plans to steer this drug in­to a piv­otal Phase II/III, news that re­vived their share price — which im­me­di­ate­ly soared 90% this morn­ing in pre-mar­ket trad­ing.
Zyner­ba was forced to con­cede last month that its drug failed two back-to-back mid-stage stud­ies for epilep­sy as well as os­teoarthri­tis, with their cannabi­noid un­able to sig­nif­i­cant­ly re­duce knee pain.
"The clin­i­cal­ly mean­ing­ful im­prove­ments in Frag­ile X symp­toms and the ex­cel­lent tol­er­a­bil­i­ty seen in the FAB-C tri­al are com­pelling," ex­claimed Zyner­ba CEO Ar­man­do Anido in a state­ment. "These da­ta will al­low us to dis­cuss the path­way to ap­proval in a meet­ing with the FDA, which we ex­pect to take place dur­ing the first half of 2018."