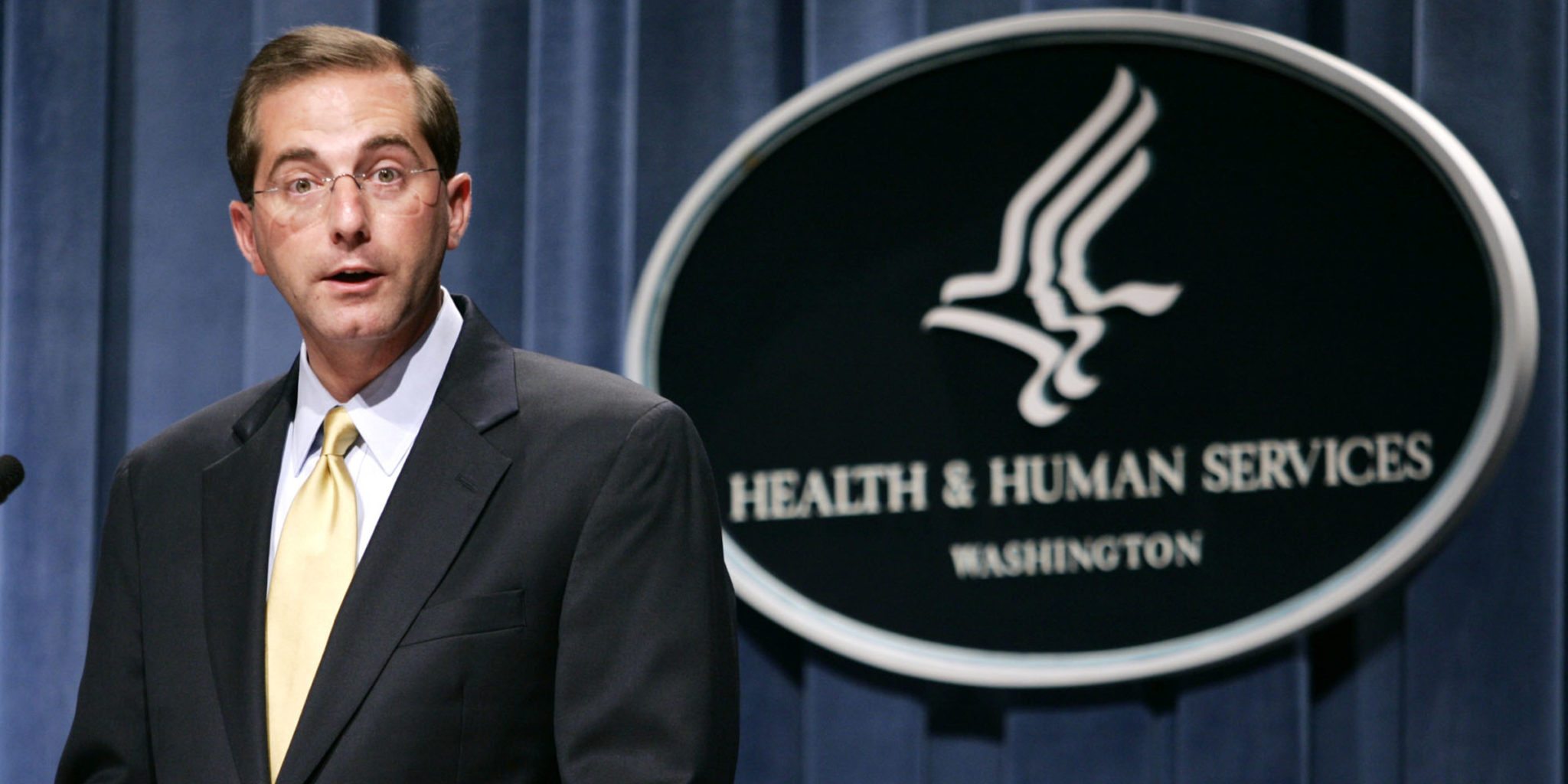 Af­ter jump­ing ship at Eli Lil­ly, Politi­co re­ports Alex Azar may soon land top HHS job
Back at the be­gin­ning of this year, Eli Lil­ly's US chief Alex Azar left his post dur­ing the big ex­ec­u­tive shuf­fle as Dave Ricks re­placed John Lech­leit­er at the helm. But he may be about to line up a much bet­ter job than the one he ex­it­ed.
Politi­co re­ports that Azar is a fa­vorite in the race to re­place Tom Price, the ex­pe­ri­enced po­lit­i­cal hand who had a weak­ness for pri­vate jets. De­pend­ing on who the re­porters were talk­ing to in the ad­min­is­tra­tion, Azar had ei­ther been short­list­ed or was al­ready in­for­mal­ly tapped for the job.
The move would bring Azar back to Wash­ing­ton, where he did a stint as gen­er­al coun­sel and deputy sec­re­tary at HHS un­der George W Bush. Azar — a Yale Law School grad — was on one of my pan­els about 15 months ago and ably rep­re­sent­ed Lil­ly with a sharp and con­cise rep­re­sen­ta­tion of the kind of op­por­tu­ni­ties and pit­falls a Big Phar­ma like Lil­ly has to nav­i­gate every day.
Azar did not im­me­di­ate­ly jump to an­oth­er po­si­tion in the in­dus­try, up­ping the odds that he was pushed out rather than jumped as Ricks be­gan to re­struc­ture the com­pa­ny from top to bot­tom. Azar set up a con­sul­tan­cy called Seraphim Strate­gies in Feb­ru­ary as he "ex­plored lead­er­ship op­por­tu­ni­ties."
What­ev­er Azar's thoughts on Lil­ly, he'd be viewed as a de­pend­able and tal­ent­ed ad­vo­cate for the in­dus­try, some­one who isn't like­ly to dis­com­fort the Big Phar­ma play­ers.
De­pend­ing on when he's talk­ing, Pres­i­dent Don­ald Trump has been a caus­tic crit­ic of the bio­phar­ma in­dus­try's drug pric­ing poli­cies. Just yes­ter­day he dou­bled down on his ear­li­er crit­i­cisms, not­ing that US drug prices are a mul­ti­ple of what they cost in oth­er coun­tries with a sin­gle-pay­er sys­tem — some­thing he would nev­er abide.
"Some­times it's a frac­tion of what we pay in this coun­try," Trump said in pre­pared re­marks. "The drug com­pa­nies frankly are get­ting away with mur­der and we want to bring our prices down to what oth­er coun­tries pay."
We've been sub­si­diz­ing oth­er coun­tries, he added, "pay­ing dou­ble, triple, quadru­ple."
But un­like his first slap­downs, this time Trump's at­tack bare­ly caused a rip­ple in the in­dus­try, where top ex­ecs led by Mer­ck's Ken Fra­zier ex­it­ed the pres­i­dent's in­dus­try ad­vi­so­ry groups in the wake of the con­tro­ver­sy over the Char­lottesvil­lle, VA con­fronta­tion by ex­trem­ist or­ga­ni­za­tions.
One oth­er hot­ly ru­mored can­di­date for this job has been FDA com­mis­sion­er Scott Got­tlieb, who's made an im­pres­sive en­try in­to a job that calls on the fed­er­al agency to bal­ance the gold stan­dard on ef­fi­ca­cy and safe­ty drug de­vel­op­ment with the man­date to speed new ap­provals. Got­tlieb re­cent­ly said he'd pre­fer to stay at the FDA, where his tal­ents lay, with­out ac­tu­al­ly rul­ing out a quick pro­mo­tion.
It ap­pears he may get his wish.
---
Deputy Health and Hu­man Ser­vices Sec­re­tary Alex Azar meets re­porters at de­part­ment head­quar­ters on June 8, 2006 to an­nounce the ap­proval of Gar­dasil, the first vac­cine de­vel­oped to pro­tect women against cer­vi­cal can­cer. AP Pho­to/Evan Vuc­ci