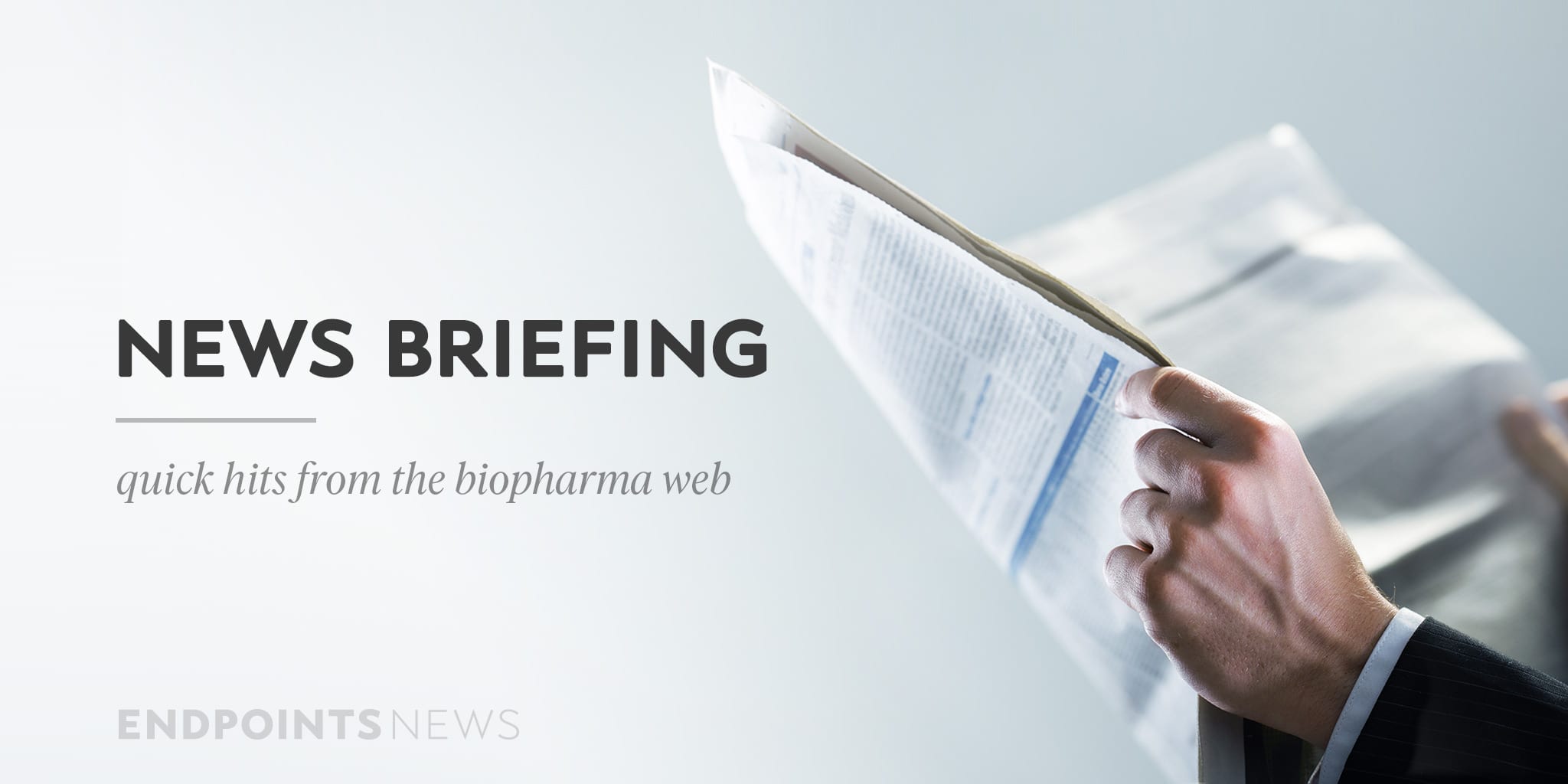 Af­ter a bust with knee pain drug and 3 Covid-19 flops, Am­pio lays off staff; An­ti­body start­up nabs sec­ond deal in two weeks
Since at least April 2015, Am­pio Phar­ma­ceu­ti­cals has reeled from one Phase III fail af­ter an­oth­er for its knee os­teoarthri­tis drug, known as Am­pi­on.
The is­sue has on­ly es­ca­lat­ed in re­cent months with a tri­fec­ta of hur­dles that are now send­ing the pen­ny stock biotech $AMPE in­to a down­ward spi­ral, with 10 of 18 em­ploy­ees be­ing laid off Tues­day, ac­cord­ing to an SEC fil­ing. Am­pio had $28.8 mil­lion at the end of March, enough to get in­to the sec­ond half of next year.
To re­cap: the FDA said an­oth­er Phase III tri­al did not pro­vide suf­fi­cient da­ta for a path to mar­ket; the com­pa­ny en­list­ed an in­de­pen­dent com­mit­tee to re­view unau­tho­rized use of Am­pi­on out­side of clin­i­cal tri­als; and the biotech launched a strate­gic re­view to find its way out of fi­nan­cial doom.
There's al­so a trio of clin­i­cal tri­als eval­u­at­ing Am­pi­on for Covid-19, for acute res­pi­ra­to­ry dis­tress syn­drome re­lat­ed to Covid-19 and for long Covid that all found no clin­i­cal­ly mean­ing­ful treat­ment ef­fects. Long Covid has tripped up PureTech Health and Ax­cel­la, the lat­ter of which re­port­ed Phase IIa re­sults on Tues­day, say­ing it will move to­ward a Phase III de­spite flunk­ing the pri­ma­ry end­point.
Mul­ti­ple biotechs have been be­fud­dled by drug R&D for knee pain, in­clud­ing Bios­plice (for­mer­ly Sa­mumed) and Cen­trex­ion, helmed by ex-Pfiz­er CEO Jeff Kindler. — Kyle LaHu­cik
Lan­dos will head in­to PhII with ul­cer­a­tive col­i­tis drug
Lan­dos Bio­phar­ma said da­ta from its Phase Ib study of an ul­cer­a­tive col­i­tis drug give it the con­fi­dence to move in­to a Phase II clin­i­cal tri­al.
The New York biotech will take the once-dai­ly oral drug, known as NX-13, in­to a proof of con­cept study af­ter show­ing it was well tol­er­at­ed across mul­ti­ple dos­es af­ter four weeks. The pen­ny stock $LABP rose near­ly 15% short­ly af­ter the open­ing bell Wednes­day.
The NL­RX1 ag­o­nist was test­ed at 250mg im­me­di­ate re­lease, 500mg im­me­di­ate re­lease and 500mg mod­i­fied re­lease. Each arm con­tained 11 pa­tients, and an­oth­er five were giv­en place­bo.
"While the study was short­er in du­ra­tion than stan­dard in­duc­tion tri­als and not pow­ered for ef­fi­ca­cy, there was an in­di­ca­tion of promis­ing sig­nals of clin­i­cal im­prove­ment as soon as two weeks in pa­tients' symp­toms and four weeks by en­doscopy in ex­plorato­ry end­points," CEO and pres­i­dent Gre­go­ry Oakes said in a state­ment. — Kyle LaHu­cik
Fol­low­ing Covid-19 an­ti­body ap­proval, Ab­Cellera wins sec­ond deal in two weeks
Fol­low­ing its Eli Lil­ly an­ti­body deal, Ab­Cellera has been on the up. To­day, At­las Ven­tures an­nounced that it tapped the an­ti­body dis­cov­ery biotech in a col­lab­o­ra­tion for three drug tar­gets. The de­tails on the col­lab­o­ra­tion are sparse, but the an­ti­bod­ies will be de­vel­oped by an At­las stealth com­pa­ny.
Ab­Cellera will re­ceive an undis­closed amount in re­search pay­ments and could get paid for down­stream mile­stones as well.
Pre­vi­ous­ly, Ab­Cellera col­lab­o­rat­ed with Eli Lil­ly to de­vel­op a Covid-19 an­ti­body, bebtelovimab, which was ap­proved by the FDA ear­li­er this year. For that part­ner­ship, the two com­pa­nies got a $720 mil­lion deal to sup­ply 600,000 dos­es of the drug, bebtelovimab, to the US gov­ern­ment.
And just last week, Ab­Cellera inked a deal with Ver­sant on an­oth­er stealth part­ner­ship with min­i­mal de­tails. Ab­Cellera had pre­vi­ous­ly col­lab­o­rat­ed with a num­ber of Ver­sant's stealth com­pa­nies. — Lei Lei Wu