Div­ing deep in­to the he­mo­phil­ia mar­ket, Sanofi strikes an $11.6B Biover­a­tiv buy­out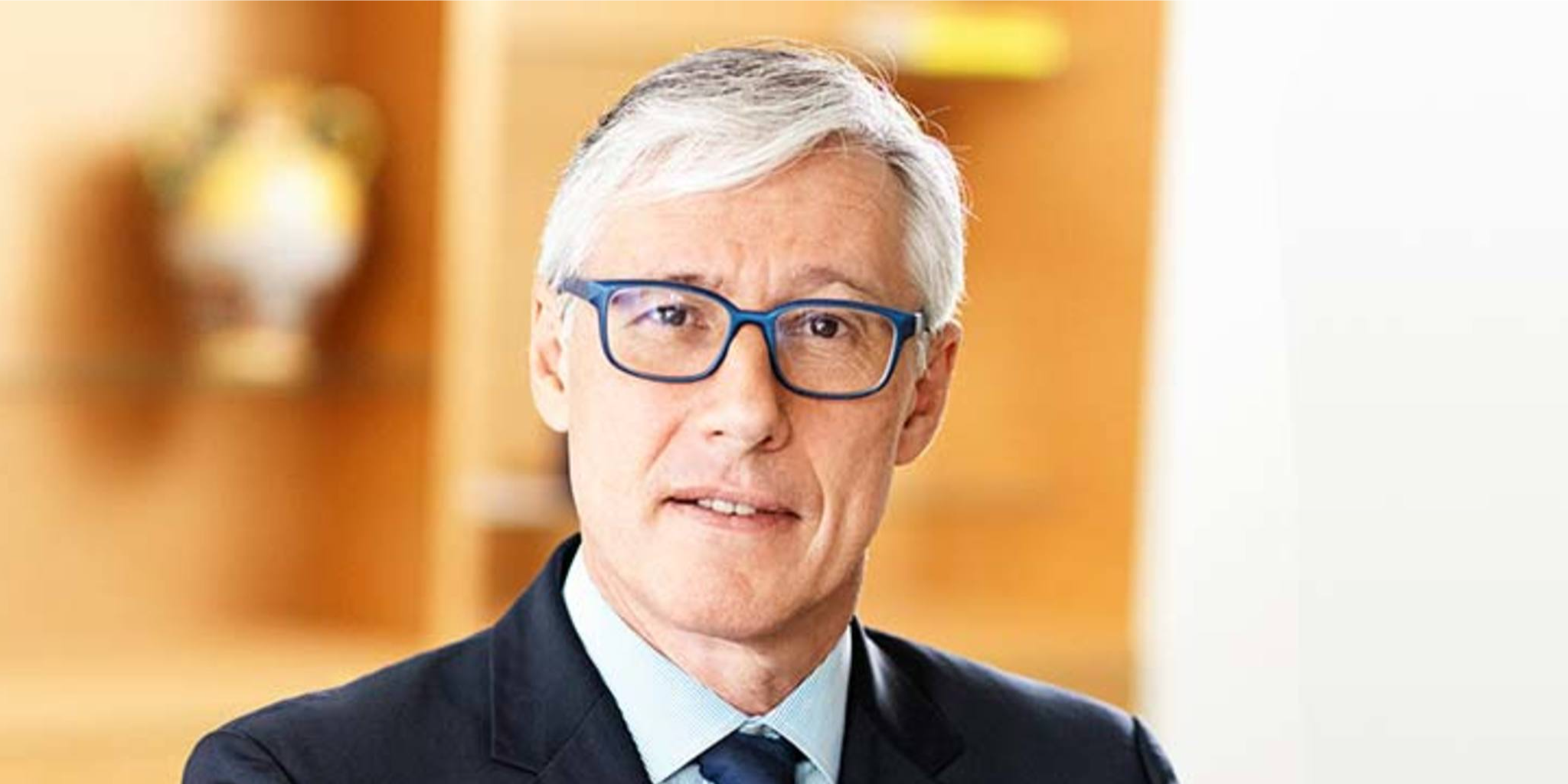 Olivi­er Brandi­court
Sanofi $SNY has fi­nal­ly bagged a multi­bil­lion-dol­lar biotech buy­out.
In a state­ment ear­ly Mon­day the phar­ma gi­ant said it has closed a deal to ac­quire Bio­gen spin­out Biover­a­tiv $BIVV for al­most $11.6 bil­lion — a 64% pre­mi­um on its $64.11 Fri­day close at $105 a share. The ac­qui­si­tion helps ex­plain a new­ly re­worked pact with Al­ny­lam that put Sanofi on course to build­ing a fran­chise in the he­mo­phil­ia field.
"With Biover­a­tiv, a leader in the grow­ing he­mo­phil­ia mar­ket, Sanofi en­hances its pres­ence in spe­cial­ty care and lead­er­ship in rare dis­eases, in line with its 2020 Roadmap, and cre­ates a plat­form for growth in oth­er rare blood dis­or­ders," Sanofi CEO Olivi­er Brandi­court said in a state­ment. "To­geth­er, we have a great op­por­tu­ni­ty to bring in­no­v­a­tive med­i­cines to pa­tients world­wide, build­ing on Biover­a­tiv's suc­cess in dri­ving new stan­dards of care with its ex­tend­ed half-life fac­tor re­place­ment ther­a­pies."
The deal gives Sanofi a big stake in the fast-chang­ing he­mo­phil­ia mar­ket, where Roche just scored with a new OK for Hem­li­bra — which clear­ly threat­ens Biover­a­tiv's busi­ness — and a group of de­vel­op­ers like Bio­Marin and Spark/Pfiz­er are look­ing to dis­rupt the busi­ness with new gene ther­a­pies now in late-stage de­vel­op­ment.
Sanofi shares dropped a lit­tle more than 3% Mon­day morn­ing, shed­ding slight­ly more than $3 bil­lion in mar­ket cap.
Biover­a­tiv mar­kets Eloc­tate and Al­pro­lix in part­ner­ship with Stock­holm-based So­bi. Some longterm ob­servers in the field note that while key play­ers in he­mo­phil­ia like Shire and Waltham, MA-based Biover­a­tiv face big changes ahead, this is the kind of mar­ket where physi­cians and pa­tients may be slow to switch from the drugs that have long sta­bi­lized their dis­ease.
Sanofi is bet­ting big on that as­sump­tion, gam­bling bil­lions that it can com­pete as the mar­ket de­vel­ops — de­spite earn­ing a rep for fail­ing at in-house in­no­va­tion over the re­cent past.
Sanofi got in­to rare dis­eases in a big way with the $20 bil­lion ac­qui­si­tion of Gen­zyme in Boston, where it's been deeply root­ed ever since. Sanofi al­so re­cent­ly re­struc­tured its am­bi­tious RNAi deal with Al­ny­lam to gain glob­al rights on the he­mo­phil­ia ther­a­py fi­tusir­an, per­haps with this deal in mind.
Sanofi's Brandi­court has been left snubbed in the last cou­ple of buy­out talks, miss­ing out on Medi­va­tion as well as Switzer­land's Acte­lion af­ter get­ting beat­en out by Pfiz­er and J&J re­spec­tive­ly. In the mean­time, its one re­cent claim to fame, the dengue vac­cine Deng­vax­ia, has im­plod­ed in the wake of a be­lat­ed ac­knowl­edg­ment of some se­vere safe­ty is­sues.
Sanofi has seen rare dis­eases as an al­ter­na­tive to its di­a­betes busi­ness, where it faces grow­ing price com­pe­ti­tion as well as the loss of mar­ket share to gener­ic com­pe­ti­tion. Some an­a­lysts struck a dis­tinct­ly skep­ti­cal tone in re­view­ing the deal Mon­day morn­ing.
Sea­mus Fer­nan­dez at Leerink says the deal makes sense, but added that there could eas­i­ly be trou­ble ahead for Sanofi. He not­ed:
SNY is bolt­ing on the Biover­a­tiv he­mo­phil­ia Busi­ness to its rare dis­ease port­fo­lio for $11.6B, a strate­gi­cal­ly sound move, in our opin­ion, that will bring near-term ac­cre­tion to the busi­ness and where SNY's re­cent­ly re­struc­tured deal with AL­NY (MP) pro­vides a medi­um-term pipeline oppt'y with­in the Fac­tor VI­II busi­ness with fi­tusir­an. The biggest chal­lenge for SNY mgmt will be con­vinc­ing in­vestors that – much like SH­PG's ac­qui­si­tion of Bax­al­ta – the cur­rent he­mo­phil­ia mar­ket will not be dis­rupt­ed by new tech­nolo­gies (Gene Ther­a­py) and prod­uct launch­es (Roche's ACE910). At a min­i­mum, af­ter a num­ber of spec­u­lat­ed un­suc­cess­ful bids, in­clud­ing Medi­va­tion and Acte­lion, SNY in­vestors now have a deal to di­gest that is im­me­di­ate­ly ac­cre­tive to 2018 earn­ings and es­ti­mat­ed to be "up to 5% ac­cre­tive" in 2019. Whether or not this lev­el of ac­cre­tion is achiev­able re­mains to be seen, but on bal­ance, the price tag is not com­plete­ly out­side of that paid for oth­er biotech­nol­o­gy fran­chis­es.
Biover­a­tiv had a staff of 350 as of last Feb­ru­ary as well as a small pipeline of its own. There's a new pro­gram for ST-400, a gene-edit­ed cell ther­a­py can­di­date for peo­ple with trans­fu­sion-de­pen­dent be­ta-tha­lassemia, part­nered with Sang­amo and pre­clin­i­cal gene ther­a­py work in­volv­ing the renowned San Raf­faele In­sti­tute in Italy. CEO John Cox took the op­por­tu­ni­ty to ex­press just how hap­py he was with the ac­qui­si­tion, which was ap­proved unan­i­mous­ly on both sides.
Sanofi brings proven ca­pa­bil­i­ties and a glob­al in­fra­struc­ture, which we be­lieve will help to more rapid­ly ex­pand ac­cess to our med­i­cines glob­al­ly and fur­ther our mis­sion of trans­form­ing the lives of peo­ple with rare blood dis­or­ders.
This deal could mark the long-await­ed start to a burst of M&A ac­tion, with No­vo Nordisk mak­ing a play for Abl­ynx as Cel­gene re­port­ed­ly hunts a deal to ac­quire Juno Ther­a­peu­tics while Bio­gen and UCB re­port­ed­ly joined the hunt for a bad­ly dam­aged Acor­da. Those deals, like this one, were first re­port­ed by the Wall Street Jour­nal.